The Water Moccasin Shot has a razor-sharp bite, just like the snake. Four basic ingredients—whisky, peach schnapps, triple sec, and sweet and sour mix—can be combined to make this shot. They're so smooth, in fact, that you could easily drink them as a cocktail.
This cocktail is a simple way to start a fun-filled evening due to its affordable and easily available ingredients. This shot has a fruity flavor and can also be served over ice as a drink.
This fruity, tangy drink is surprisingly simple to make, even if you have no prior bartending knowledge. Making a couple of glasses at home would be a great idea for a fun game night with the crew.
In this article, we will introduce you to the drink, mention its ingredients, and teach you how to make one yourself.
Introducing Water Moccasin Shot:
A well-known shot is the water moccasin shot. It is nice and silky. Instead of being a shot, the moccasin can instead be converted into a drink or cocktail. Be careful since this shot might definitely creep up on you and bite you due to its smoothness. This shot, which bears the name of the Moccasin Snake, starts the party.
Pineapple juice can be used in place of the Sweet and Sour Mix when serving the dish. This shot is thought to have been named after a venomous snake of the same name that can be found in the southern regions of the US.
What are Water Moccasin Shot ingredients?
The most common ingredients that are almost always present are:
Whiskey: Use your chosen whisky in place of the frequently used Crown Royal in this shot.
Peach Schnapps: This sweet liqueur gives your cocktail a beautiful flavor.
Triple Sec: This liqueur with an orange flavor is a common ingredient in many drinks. The majority of supermarket stores and internet stores both carry triple sec.
Lemon/Lime Juice and Simple Syrup in Equal Parts: To make your own sweet and sour combination, combine the two ingredients. Additionally, the bottled sweet and sour mix is available anywhere bar supplies are sold.
What Tools Are Required For Water Moccasin Shot Preparation?
It is a simple drink, so it does not require many tools. To be exact, only two tools are needed to be exact with Water Moccasin Shot ingredients. They bring a cocktail shaker and a 2 oz shot glass.
Cocktail shaker: Using a cocktail shaker will guarantee that your drink is well-mixed. If you don't have a cocktail shaker, you can whisk the ingredients together using a spoon or any cup with a lid.
Shot Glasses: Although you can drink these shots in any cup, shot glasses are recommended if you want to enjoy them as shots.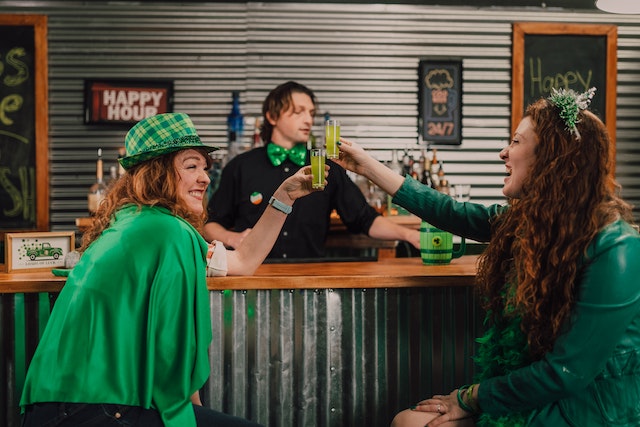 What Are The Steps To Preparing The Water Moccasin Shot?
The steps to prepare are fairly simple. They are:
In a cocktail shake, add some ice.
Add Triple Sec, Sour and Sweet Mix, Whisky and Peach Schnapps
Cover the shaker with its lid.
Firmly shake for 15 to 20 seconds.
Pour the resulting liquid into shot glasses.
That's all the steps there are to make this shot and this is one of the reasons for its popularity.
What Goes Best With The Moccasin Shot?
Due to its low cost, Crown Royal whisky is a popular option for this shot. You shouldn't use your best whisky for a concoction like this. Another economical choice that works for this shot is Johnnie Walker Red Label. Keep your most expensive whiskies for neat or on the rocks sipping.
Depending on how many people you wish to serve, you may modify this cocktail shot, which only takes a few seconds to prepare.
How to make the sweet and sour mix at home?
Instead of going to the bar, make this delicious simple drink at home and host the event there.
Although you may buy the sweet and sour mix at the supermarket, making your own is much preferable. Fresh, natural ingredients are used in a homemade sweet and sour mix to enhance the flavor of your beverage. Just combine equal portions of simple syrup and lemon/lime juice, and presto.
How To Prepare It Without Ice?
If you are concerned that the ice will dilute your beverage, chill the components instead of using ice.
Three 1 oz shot glasses filled to the top or two 2 oz shot glasses with enough room left over can be used to serve this recipe.
What Is The Most Comparable Drink?
The drink shares a similarity with one other drink, though it has different ingredients. It's called a green tea shot. The Water Moccasin shot and the Green Tea shot are different even though they are pretty similar. Whisky, peach schnapps, sweet-and-sour mix, and a dash of lemon-lime soda like Sprite are the main ingredients in the Green Tea shot.
What are the different Water Moccasin Shots?
This cocktail shot doesn't have any distinctive variations, but how you make it can vary. You can substitute simple syrup and fresh lime juice for the sweet and sour mix.
But keep in mind that adding fresh lime juice increases the drink's tanginess. On the other hand, if you want, pineapple juice can be used in its place. OJ might be added to the mixture in this situation if you want to be more creative.
Add more sweetness. Add a splash of simple syrup for a sweeter beverage.
Some variations of the water moccasin beverage include a small amount of red or white wine. I haven't tried this version, but it sounds really potent.
If you intend to party all night, pair the shot with a can of Red Bull or another energy drink.
Why are there multiple versions of the drink?
The drink comes in a variety of varieties. Like many other drinks, they frequently have several variations depending on the region of the country where they are created, the ingredients that are available, and the bartenders' tastes.
Conclusion
The Water Moccasin shot is allegedly the smoothest shot in history. There are undoubtedly some smooth components in it. If you have a sweet craving, this is one of the most delicious shots. However, if you prefer sourness, you might not love it as much the next day due to the hangover.
The shot is a well-liked alcoholic beverage. Smooth and sweet, it is ideal for a variety of situations and can even have the serving size doubled for usage as an evening cocktail. Of course, use caution. It has a rather formidable bite and shouldn't be taken lightly, just like the snake it gets its name from.
FAQs:
Why is it called a water moccasin cocktail?
The water moccasin, commonly referred to as a cottonmouth snake, is a poisonous snake that gave rise to the name of this shot. Both the snake's and this shot's bites pack a punch.
How does it taste?
Although it has a smooth taste and is wonderful, if you are not careful, this bad guy can really sneak up on you.
Do water moccasin shots require a cocktail shaker?
Even if it's not a real cocktail shaker, you still need some form of shaker. Even jars with lids work fine.
What distinguishes a "green tea shot" from a "water moccasin shot?"
These two shots share elements that are really close together. Usually, the green tea shot is made with Jameson whiskey rather than Crown Royal, without triple sec, and with a dash of lemon-lime soda at the end.
Related Posts: