8 Easy Snacks You Can Make During the Weekends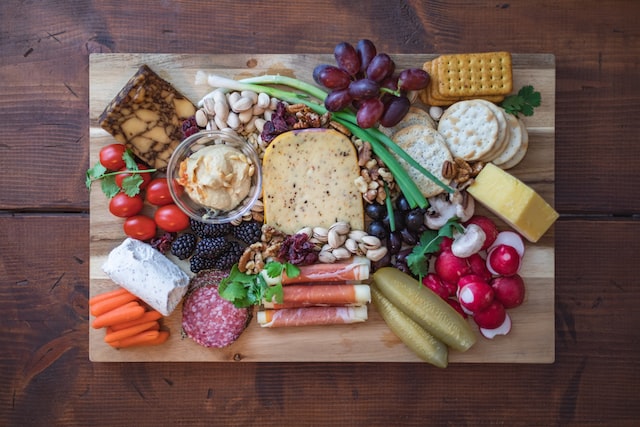 We can all admit the fact that weekends are the best time of the week. After five days of clocking in and out from 9 am to 6 pm, all you would want to do is to relax with family and friends. While some might prefer to go out to make the most out of their weekends, many adults choose to stay at home and spend the night watching a good movie or series.
Having delicious snacks by your side is compulsory if you're the type of person whose weekends center around the remote control and television. Because, after all, the experience of watching a movie would not be complete without having something to munch on.
We have compiled several ideas for night snacks that you would want to try in this list. These recommendations are easy and quick to make, which saves you the time spent in the kitchen and instead allows you to spend the extra time lounging on your favorite sofa while scrolling through your Xiaomi phone!
Cheese Fries
You might feel nervous when asked to make your fries, but trust us, it's not as hard as it's made out to be. Given the choice of frying it in oil on the stove and baking it, we suggest you go ahead with the latter. Just pop the fries into the oven for about 20 minutes, and you'll be served a much healthier snacking option.
To give it a savory taste, you can add some cheese sauce on top of it. This will give you the extra flavor that everyone craves. If you're into spicy foods, consider seasoning with chili flakes to give them a tangy taste.
Apple Chips
You want to give only the best for your children as a parent. That is why apple chips are one of the best snacks there is! It's healthy and tastes fantastic as well! All you need to prepare is some apples, cinnamon, and white sugar.
Cut the apples into thin slices and sprinkle the cinnamon and white mixture on top of it. Bake it in the oven for around 45 minutes to one hour. If your family likes to dip their apple chips, you can serve them with creamy peanut butter or caramel sauce. The good news is that this snack can also last up to a week, as long as you keep it in an air-tight jar.
Hasselback Kielbasa
This snack is a different version of pigs in a blanket (minus the blanket). The standard edition of this recipe would require you to wrap the delicious Polish sausage in dough and bake it forever in the oven. Fear no more; now, you do not have to spend much time cooking this dish.
All you have to do is sear up the sausage on both sides for about three minutes until you think it's fully cooked. Afterward, serve it with a selection of sauces according to your preference. Finally, serve it with toothpicks to make it easier to consume.
Southern Pimento Cheese
Who doesn't love cheese, right? It goes great with almost everything. Here, this unique Southern Pimento Cheese can be used for anything. The serving options are unlimited, from grilled sandwiches to a spread for crackers.
Get a mixing bowl, and mix the Cheddar cheese, cream cheese, mayonnaise, garlic powder, cayenne pepper, onion powder, chopped jalapeño, and pimento. Beat at medium speed, preferably with a paddle, until thoroughly blended. Season with salt and black pepper, and there you have it, the perfect dip!
Trail Mix Popcorn
Every movie night needs popcorn; if not, it wouldn't feel complete. It's a must-have tradition that has been practiced for the longest time ever. But just because it's a common practice doesn't mean you have to keep it basic. Hence, that's why you can spruce things up with a little twist!
The secret to making this unique blend of popcorn is first to make the popcorn itself. Then combine it with chocolate chips, dried fruits, and peanuts for a more indulgent experience. You can even add melted caramel and mix it to give it a more intense taste of sweetness.
Flat White
Who says you can only drink coffee at night? Well, that's not the case for many coffee enthusiasts out there. You can still have a good cup of joe even on a weekend night if you plan to stay up late partying!
Get your coffee machine and make the best use of it with this easy flat white recipe. All you need is 18 ground of espresso, 100 ml milk, and the correct cup size with 150 to 200 ml capacity. With these ingredients and the help of your coffee machine, you'll be good to go in creating the perfect flat white for you and your friends!
Spinach Artichoke Dip
A relaxing night requires a dip by your side! Who doesn't love a yummy side dish that can go with mostly everything? Hence, with this recipe, we can guarantee that you will enjoy your night while maintaining a healthy diet. The reason is that this menu contains spinach in it, so it's basically like eating a whole salad in your dip.
The first step you need to do is to melt the butter in a cooking pan—Cook for five minutes or until the onion and garlic are softened. Afterward, combine the artichokes, spinach, chiles, mayonnaise, cream cheese, and lemon juice in a mixing bowl. Stir for five minutes, and season with salt and pepper to taste. You can also store it in the fridge to eat later on. Just don't forget to reheat it in the microwave to bring back the taste of that warm gooey flavor.
Spicy Watermelon Mint Agua Fresca
Mocktails are a fine choice if you're thinking of inviting some guests over. If you're the type who doesn't drink alcohol, then mocktails are the perfect option for you! With many recipes to choose from, mocktails are a fun, sophisticated, delicious drink just like their boozy counterparts.
To make this drink, get yourself two cups of water, watermelon, sugar, lime juice, mint leaves, jalapeno (roughly chopped), and some ice (optional). Mix all of the ingredients and puree until smooth. Pour the mixture through a sieve into a pitcher, pushing through the pulp. Make sure that the drink is chill before serving.
If you ask anyone, weekends are the best days, and we bet you would also agree. So, we hope this list will give you an idea of what to do during your weekends to enjoy them to the fullest. After all, who doesn't want to enjoy good food on your days off from work?