Takeout Food: What To Eat- What To Skip To Stay Healthy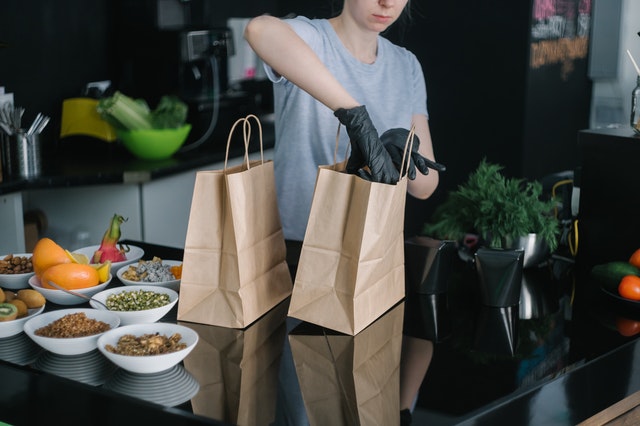 Takeout food comes with tasty and delicious and multiple options in today's generation. Actually, it differs with taste and culture as in some countries pizza is the first one and in some other countries, grilled vegetables and meats are considered as takeout food. However, it is packaged in paperboard, paper, plastic, foam, or corrugated fiberboard containers.
Foodies always love to try something different. Different foods with different tastes. In the past few years ago if foodies wanted to eat they needed to prepare their desired food at home. But now the old days are gone. With the blessing of technology, we can takeout food virtually. Using food delivery apps and staying at home we can order online what we want to eat. Thinking it's too amazing that our favorite dishes are prepared and we need to just order them. What you like to eat you can get. Reading this post I'm sure you will again fall in love with delicious foods. 
What is takeout food?
Takeout food is a parcel of prepared foods items and meals bought from restaurants or from other fast food centers and eaten anywhere. This tradition dates back to ancient times. Taking out food and consuming it is common worldwide but the dishes may be different. Also now it is common to purchase foods from roadside stalls in the market.
If you come out from your room then obviously you can observe so many takeout restaurants near your doorsteps. According to some data, most people who live in the USA totally depend on prepared foods rather than making them at home. And also they spend lots of money on prepared foods. 
Informed you that all take-out foods are not healthy. In some restaurants, the foods are prepared in unhealthy methods. So select the best takeout food which does not contain a high amount of oil.
Best takeout food to consume:
Daily workers who are busy with their busy schedules and people who love to eat delicious takeout foods for them it is recommended that they should eat lower curb options. We must seek healthy takeout orders. Below are some of the best takeout food:
1. Thai Foods: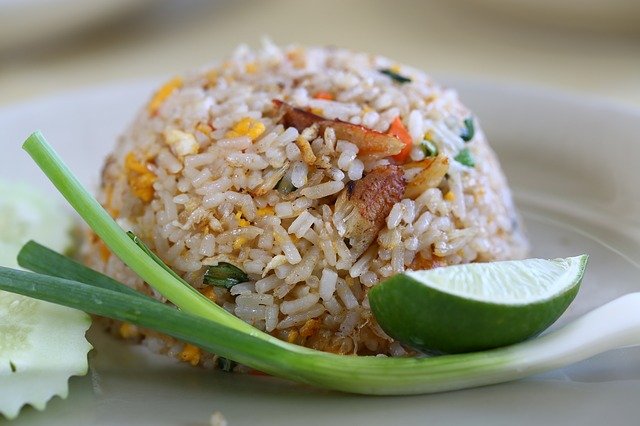 Are you searching for lighter and healthier takeout foods? Then you must go for Thai foods prepared with veggies and fruits. Make your meal healthy with nutrient-dense dishes. All you need to search on Google "take out restaurants near me" and you will get the best takeout restaurant near you for order. Here are some options you can take out for healthy and delicious consumption:
a. Chicken Satay:
Ever loved Skewered, seasoned and delicious grilled lean meat? Chicken lovers always love to eat roast chicken fried in vegetable oil, with a sauce blend that is tastier. Enjoy it with the fragrance of lemongrass.
b. Green Papaya Salad:
Green papaya salad is one of the most popular takeout food in Southeast Asia. This healthy dish is prepared with beans, papaya, chilies, garlic, fresh sauce, lime juice, and dried seafood. Enjoy bright, sweet flavors with lime juice.
c. Thai-Style Vegetables:
Thai-style vegetables are the best healthy takeout food. Besides being healthy it is also yummy and tasty. Simple stir-fried fresh vegetables amaze you with their deliciousness. Non-vegetarians can easily consume it with fish sauce and vegans can use soy sauce. The mixed flavor of ginger, chilies, and garlic makes this extra delicious
d. Pla Rad Prik:
Pla rad prik is one of the best Thai food and most popular fish dish. It is prepared with deep-fried fish. Enjoy your meal with a crispy and spicy meal. The fragrance of this meal I'm sure impressed you.
e. Summer Rolls:
Summer rolls are one of the best snacks that you consume in the evening time. This delicious roll is packed with protein and veggies. As this dish is fried, it is high in fat and calories.
f. Thai Fried Rice:
If you visit Thailand, then you must try Thai fried rice which is famous here. Staying there you can search on Google's best take out restaurants near me and find out which one provides delicious Thai fried rice. This meal is prepared with prawns, chicken, or any other protein dish. Use side dishes like red curry, chicken curry, chili chicken, fish cakes, etc. Those side dishes add extra flavor.
2. Italian Foods: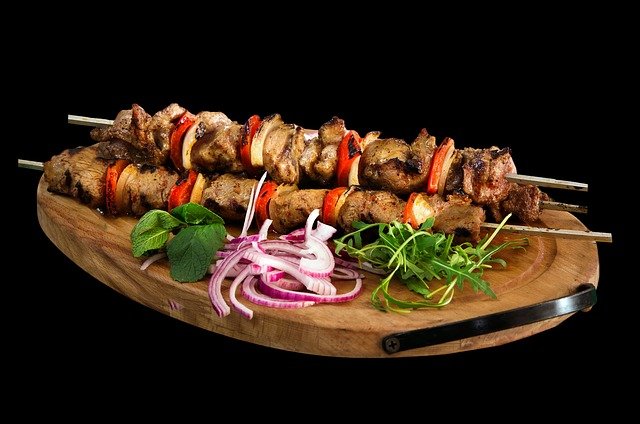 Bringing here for you the best Italian dishes that give you a chilling day. Find the best takeout restaurants near you and just order your favorite one. Here are 5 amazing Italian best takeout food:
a. Choose Thin Crust:
Are you a pizza lover? But not the courage to have it? Don't be overthinking, just order your favorite pizza which has low calories. Thin crust pizzas are best for your health and don't cause a negative effect on your health. Thin crust pizzas are always better for your health.
b. Linguine Aglio E Olio:
Pasta lovers always love to try new and different tastes. Get different flavors of pasta mixed with garlic, olive oil, and hot black pepper. The simple dish has a powerful flavor and makes your body heat. Add vegetables like broccoli to give extra nutrients. Order this dish from any nearby restaurant and take it out from there.
c. Pasta Carbonara:
Pasta carbonara is an indulgent simple recipe prepared with bacon. Very delicious and tasty pasta carbonara takes only 30 minutes to finish. Add in a little olive oil, eggs, parmesan salt, pepper, and bacon. This is one of the best and most popular takeout foods in Italy. 
d. Stuffed Crust:
Loved stuffed crust pizza? Then order it soon from your nearby restaurant where you can easily get Italian stuffed crust pizzas. The stuffed crust taste makes your party with friends more fun. Order it with extra cheese to add extra deliciousness.
e. Spinach Salad:
Veggies always love to have vegetables in their meals. And spinach salad is the best Italian recipe which is quite popular among the vegan. Mix it up with colorful fresh vegetables and fruits to enhance the yummy taste. And overall there is no doubt about the healthiness of spinach salad.
3. Japanese Foods: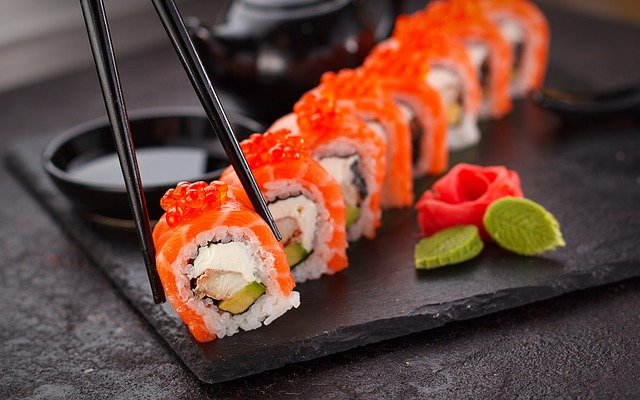 The unique food culture of Japan has created weighty contributions to the world including western Countries and the UK over the past decades. Japanese food culture also justifies the distinction and provides several varieties of products with more than 1500 different food items. Japan is popular for its developed technology but one can't deny their highly unique delicious cuisine including noodles like udon and soba. Japan also accentuates seasonal produce and uses fermented foods like natto, soy sauce, and miso.
a. Edamame:
Edamame is a young soybean that is full of many health benefits. These are gluten-free plus contain low calories, and no cholesterol, and are full of iron, calcium, and protein. Some benefits of edamame are:
Decreases risks of age-related brain illnesses
Improve cardiovascular disease through antioxidant, fiber content
Lower risk of having prostate and breast cancer
Helps to prevent depression
b. House Salad:
House salad is one of the healthiest Japanese foods. The tastiest house salad contains crisp lettuce, croutons, cheese, cucumber, and tomatoes. It's the natural source of fiber with so many nutritional benefits of vegetables and fruits. The classic salad not only builds your bones strong but also protects your peepers, heart, and improves your muscle performance. You can easily get this dish from any take out restaurants near me.
c. Miso Soup:
Miso soup is an inflamed paste that is made by immunizing a combination of soybeans with the mold named koji that has been refined from soybeans, barley, and rice. It supports gut health, promotes vitamin levels, reduces risks of breast cancer, and enhances your immune function.
d. Vegetable Tempura:
Vegetable tempura is one of the most healthy and delicious Japanese foods. In this food, you can get all the healthiest food items including sweet potatoes, kabocha squash, mushrooms, eggplant, lotus roots, and bell pepper. It takes less amount of oil to make so that it will be good for our health.
e. Tuna Roll:
Tuna roll is another tasty Japanese food with lots of healthy food items. The main three ingredients are sushi rice, sashimi-grade tuna, and nori. The most important fact of tuna roll is it contains very low calories with high protein and omega 3 fatty acids. Tuna roll is the best way to get vitamin D with a delicious taste.
4. Mexican Foods: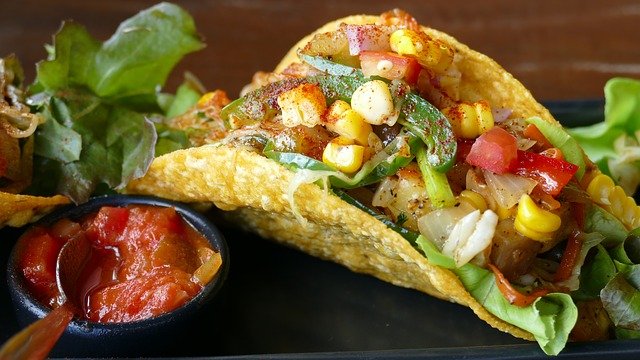 Mexican people love to takeout food from different famous restaurants and try new dishes every day. That's why they spend 12% of their income on food. Mexican foods are the most important aspect of their culture, popular traditions, and social structure in Mexico. Mexican foods are not only tastier but also good for our health. Some Mexican foods are:
a. Chicken Fajitas:
Fajita is a Spanish word that translates to "girdle" or "belt" in English. It is made from exposed grilled meat and onions and stripped peppers. Chicken fajitas are full of many nutritious ingredients, fiber, and lean protein. It not only removes your hunger but also provides your body with fiber and healthy fats.
b. Nachos:
Nachos are a Northern Mexican dish that contains tortilla chips with cheese-based sauce or melted cheese. They are so healthy that Mexican people take nachos for snacks, lunch, and dinner. Mexican companies make nachos by eliminating unhealthy ingredients plus increasing healthy veggies.
c. Bean Burrito:
Bean Burrito is the best takeout food of Mexican Foods. It is made with cheese burritos and classic beans with creamy and flavourful refried beans, melted cheese, and diced onions. It is the perfect source of soluble fiber, iron, and protein which helps to control cholesterol.
d. Burrito Mojado:
The Spanish word Mojado means wet. When we take burritos with sauces it is called burritos Mojados which is made with enchilada sauce. It is the best way to eat low-calorie food with protein in a strict diet. It helps to lose weight, is easy to digest, and is a perfect source of vitamins and minerals.
e. Soft Tacos:
Soft taco is one of the softest Mexican foods ever. It is made with seasoned beef, real cheese, and lettuce. As it contains nutrient-dense veggies so that provides you with vitamins, fiber, minerals, antioxidants, and polyphenols.
5. Chinese Foods: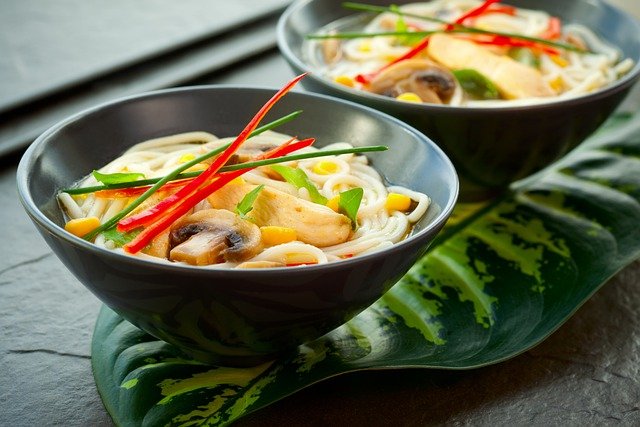 Chinese foods represent Chinese culture to the world. That's why not only Chinese people loved their foods but also many other countries loved Chinese foods. China has been providing delicious and healthy foods for over 1000years with different cooking ingredients, techniques, and styles.
a. Crab Wontons:
Crab wontons are one of the most popular Cantonese and Chinese dishes which are filled with boiled meat. The dish is full of high calories so that it helps to remove your hunger. Wontons help to lift metabolism, muscle production and provide vitamin B.
b. Sesame Chicken:
Sesame chicken is Chinese food that you can find in takeout restaurants in the United States. The taste of chicken is different because we usually eat spicy chicken but it tastes sweet. The dish has heaty features that heat your body for the used ingredients.
c. Peking Duck:
Peking duck has been organized from Beijing since the regal era. The dish is made with duck skin and small meat, spring onion, sweet bean, pancakes, and cucumber. As we know duck meats are a great source of protein that keeps us healthy and repairs our skin, blood, and muscles.
d. Sweet And Sour Anything:
Soups are the most authentic dishes of China which describe a taste with both the sour taste and sweet taste. The sweet flavor comes from fruit, syrup, and sugar and the sour comes from lemon, vinegar, and other souring ingredients. It increases emissions of the digestive enzymes, stimulates taste buds, increases salivary mouth secretions, and improves appetite.
e. Brown Rice With Steamed Veggies:
Rice and veggies are always in the healthy foods category and help to gain enough nutrients. Brown rice is high in carbohydrates and full up of lots of minerals like iron, phosphorus, potassium, and calcium, and vitamin B complex and vitamin E. as we know veggies are full up of vitamins such as vitamin C and vitamin B complex.
6. Indian Foods: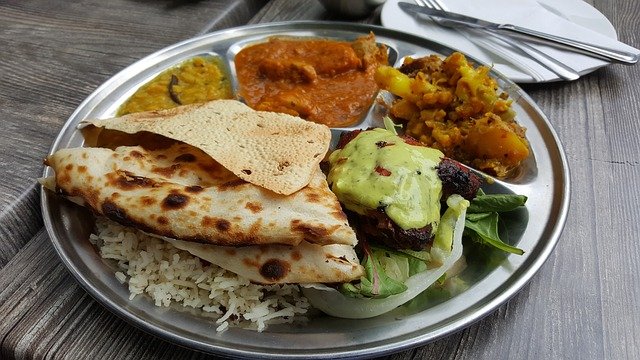 Indian people love to make dishes with new ingredients but never forget their delicious cultural foods. Though Indians use some spices and oils in their dishes, trust me Indians can make the best takeout food which is tasty as well as healthy.
a. Butter Chicken:
Butter chicken is the most delicious and popular dish not just in India but in the world. The smooth and creamy gravy makes the dish unforgettable. It is made with depth, tomatoes, sweet notes, onions, and butter.
b. Chana Masala:
Chana masala is another tastiest and delicious Indian food. There are lots of tasty ingredients used to make chana masalas such as butter, cream, spices, and tomatoes. You can take this with butter naan or tandoori roti.
c. Dal:
Indians take dal as their daily consumption with roti or rice. Dal is full of nutrients such as polyunsaturated fat, carbohydrates, sugar, and fiber. There are several dal recipes such as dal makhani, Dhaba dal, tadka dal, and so on.
d. Palak Paneer:
Paneer is the main food to vegetarian people and palak paneer is one of the most famous dishes in India. The north Indian dish is made with paneer and spinach. You can take this food with any kind of chapatis or rice.
e. Fish Curry:
Though fish is the main dish of Bengal, fish curry is famous in the world. Non-vegetarians loved fish curry the most as it is made with tasty spices and makes the gravy tastier. As we know fish is one the best sources of protein, fish curry makes you healthy.
7. Greek Foods: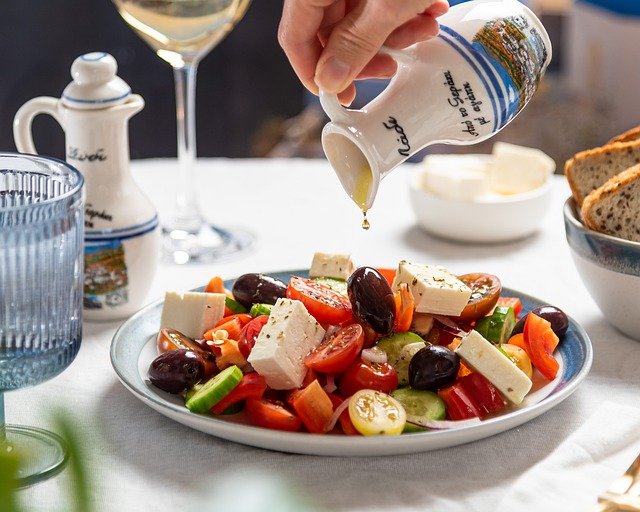 Greek foods represent Greek culture not just in their country but also throughout the world. Generally, Greek foods are made with wheat, wine, olive oil, and some veggies and meat. Some of the famous Greek foods are:
a. Pita & Hummus:
Hummus is a Levantine spread made with mashed and cooked chickpeas, blended with olive oil, tahini, salt, garlic, and lemon juice. Most people eat hummus with pita bread.
b. Falafel & Kibbeh:
Falafel & Kibbeh is an outmoded middle eastern dish that looks like a ball and is served with salad, hot sauce, and pickle. Kibbeh is made with bulgur wheat and served with spices and nuts.
c. Babaganoush:
Baba ghanoush is one of the famous Greek foods which is made with cooked mashed eggplant, lemon juice, tahini, various seasonings, and olive oil. You can serve it with tomatoes, vegetables, and tomatoes.
d. Fattoush Salad:
Fattoush is one kind of salad which is made with fried or toasted khubz pieces and mixed with greens and vegetables like tomatoes and radishes. It is very healthy as it is easy to digest, manage weight, and improve metabolism.
e. Shawarma:
The tasty and delicious dish consists of thin meat slices roasted on the spit. Traditionally people used chicken or mutton to make shawarma, but now it is also made with beef, veal, or turkey.
8. American Foods: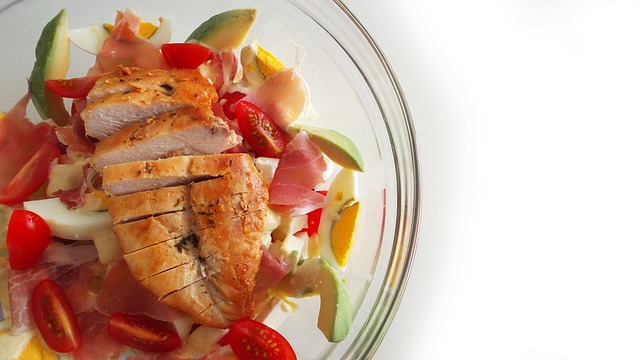 Americans have always tried new ingredients with new cooking styles since the past. In the US, there's a rich miscellany in preparing foods. Americans are always concerned with their health that's why they use few amounts of oil and eat nutrients.
a. Cobb salad:
No one can find a salad with great taste but cobb salad gives you a healthy breakfast with a great taste. It is made with lettuce, meats including bacon and chicken, cheese, boiled eggs, avocado, and tomatoes.
b. Fajitas:
The word "fajita" comes from the Spanish word "Faja" which means girdle which was created in 1930-1940. There are several kinds of fajitas such as seafood fajitas, vegan fajitas, and chicken fajitas.
c. Banana Split:
It is one of the famous American desserts which consists of a half lengthwise cut peeled banana and served with sauce and ice cream between two pieces. You can use any 3 flavors of ice cream such as strawberry, chocolate, or caramel.
d. Jambalaya:
Jambalaya is an American Cajun and creole rice dish which consists of meat, rice, and vegetable mix. It is full of nutrition and high in antioxidants and fiber.
e. Grits:
Grits are a more impressive choice as a breakfast rather than oatmeal as it is rich in iron that is crucial for producing red blood cells. Those are made with dried and ground corn, water or milk, and some honey or sugar.
What to skip?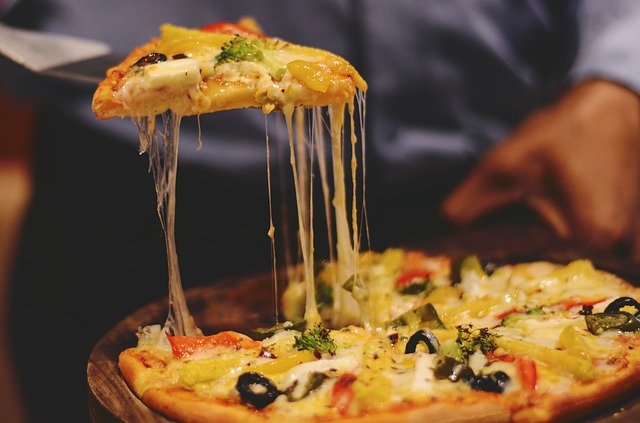 People grab a quick takeout food more than homemade foods as their breakfast. Nowadays kids are also taking outside foods or junk foods in their lunch. Not all takeout foods are good for our health. There are so many side effects such as obesity, memory problems, digestion problems, depression, and so on. So, let's check what those takeout foods that we have to skip are.
1. Chicken Alfredo:
Chicken Alfredo is a very delicious and creamy dish but is very high in fat, sodium, and calories. It contains 1600 calories, 1689mg sodium, and 100gm fat.
2. Tso's Chicken:
This food contains an overall 60gm of sugar which is really bad for our health and increases the risk of heart diseases.
3. French fries:
Golden crispy fried French fries are not healthy food, especially when they are loaded with bacon and cheese. Fries with cheese contain 2000 calories and are rich in saturated fat which increases our cholesterol level.
4. Massive desserts:
You can't imagine a piece of cheesecake can destroy your whole diet plan as it has 1500 calories, 62grams of saturated fat, 104grams of sugar, and 116grams of fat.
5. Pizza:
We all love to eat delicious and cheesy pizza with cold drinks but don't even know how it is bad for our health. Try to avoid eating pizza regularly.
6. Sandwiches:
There are so many companies who deliver sandwiches with high calories. You can make sandwiches for lunch but taking them for a long time can affect your health.
7. Other fast foods:
Fast foods are really not good for our health as they contain too much oil and other ingredients. Try to skip fast foods such as burgers, chips, and food with many spices.
The bottom line:
As we know, takeout foods are the tastiest and most delicious foods ever and we love to eat them. There are so many restaurants that provide food with safety maintenance. So, you can eat those famous and healthiest foods to give your body proper nutrients.