Easy And Healthy Fish With Vegetable Recipes In Few Times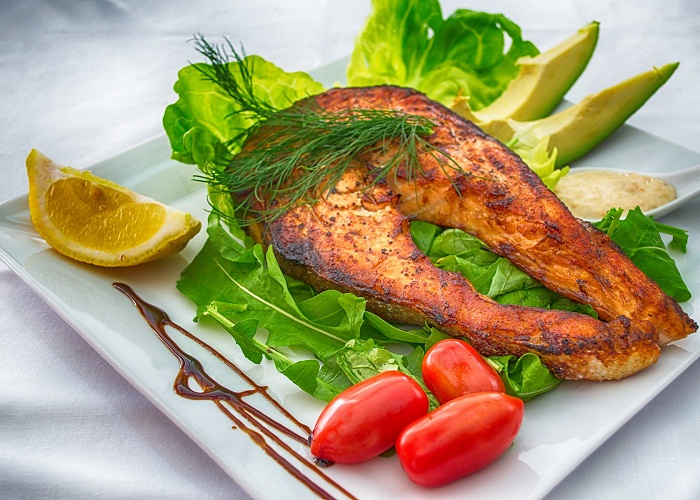 Those people who don't like fish for its cooking method they must read this content. Fishes are the best meal for our health. It can reduce many health problems in our bodies. When you are craving something new tasty delicious you can make this fish with vegetable recipes quickly. As we know that the cleaning of fishes are so terrible, but you can get a great meal cooking new recipes with fish and vegetable. Think if you mix two healthy foods in your recipes then how much you can get health benefits.
Most people like baked fish with vegetable recipes, you can cook grilling and roasting recipe. Following the important tips you can perfectly bake fishes into golden color:
At first, you should make sure that the fish you buy is fresh.
Tell the fishmonger to takes away the pin bones of fishes.
The fishes which are frozen, keep them few times in normal temperatures.
Heat the oven in230 degree temperature.
Keeping a pan on the oven, you can apply oil for drying the fish.
At last, baked the fish for about 6 minutes.
The health benefits of fishes in our life:
There are various types of fishes available in the market. Fishes have huge health benefits, eating daily fishes with vegetables is very important for your family. Fishes are loaded with vitamins, essential protein, and healthy nutrients. It is a great source of omega 3 fatty acid that is very essential to build our body and brain. Besides, we also need vegetables for good skin.
Fishes like salmon, tuna, sardines, are a higher fat basis nutrient that reduces the risk of many diseases. We all know that many times the heart attack is life taking the trouble. Fishes help to lower the risk of heart attack and stocks because of omega 3 fatty acids. Fishes play an important part in our growth, it is crucial for pregnant and breastfeeding women who truly need omega 3 fatty acid. If you daily eat fishes then it can reduce the risk of heart attack, heart disease, and death strokes. The research said that millions of people eat fishes in the USA to lower the risk of a heart attack.
Regular eating of fishes can help to boost the brain of the kids. So, make a habit of fish-eating. Fishes are immense action for high cholesterol, melancholy, depression. Gloominess is now the world's main problem. Fishes can protect the vision in your old-age blindness. So eat fishes to stay fit.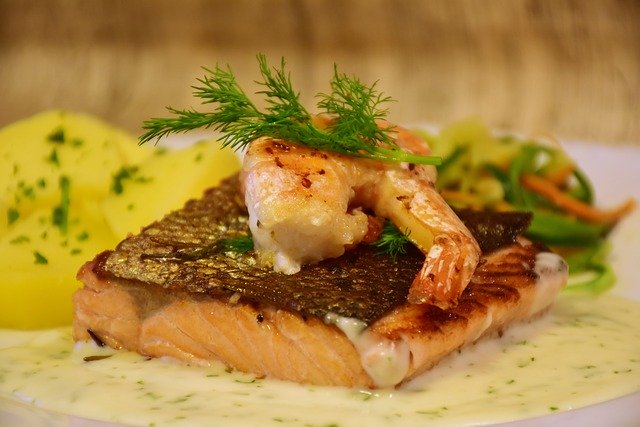 Most delicious fish with vegetable recipes:
Fish with vegetable recipes are very quick and easy. You just need a few minutes to prepare fish recipes with vegetables. The fish's dishes that prepare with vegetables are very healthy. There are some delicious and mouth-watering fish with vegetable recipes:
Salmon and Broccoli with Sauce:
Prepare salmon and broccoli veg with sauce is very easy and it is very tasty. The needed ingredients of this recipe are Seeded, steamed jalapenos to add it spicier, The kosher salt to make it salty, Garlic, Juicy grapefruits, Cooking olive oil, Bunch of broccoli, Honey, Boneless salmon fishes, Large Belgian leaves,Vinegar, Toasted sesame seeds.
After collecting those ingredients, now you should get ready to cook this tasty recipe. Firstly you need to chop the jalapenos with garlic and mix the salt after chopped. Cutting and refreshing broccoli and fish then let combine them with chili, salt. In a nonstick frying pan over little heat and add broccoli for cook 6 minutes. Fry lightly salmon fish in low heat keep frying until it becomes brown. Then cook broccoli and salmon into the same pan for about 7 minutes. When your dish will ready then serve it grapefruits juice and vinegar into it's; over the salmon keep sesame seeds on the top.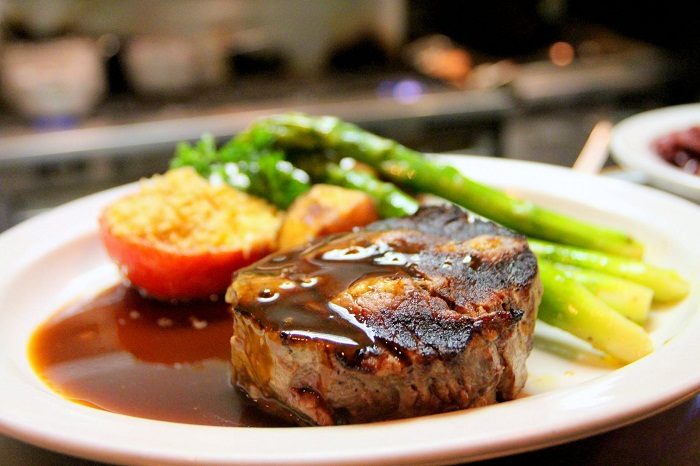 Trout Toast with Soft Eggs:
With this spicy, creamy, smoky, salty recipe you can make your day better. The best ingredients that you need to prepare this dish are eggs, Kosher salt, Bread, Sour cream, Boneless trout fillet fish, Black pepper, Lemon, Scallion, Chopped dill, Olive oil, Butter, Arugula.
To prepare this delicious fish with vegetable recipes you need to crack eggs in a medium pan with salt and keep it a few minutes. The other side heats a nonstick pan with butter over medium heat then adds sliced bread until it gets the color of brown and toasted with salt. After, that let it cold at least 3 minutes. Mix all frying vegetables with eggs and serve in a medium bowl and lemon juice.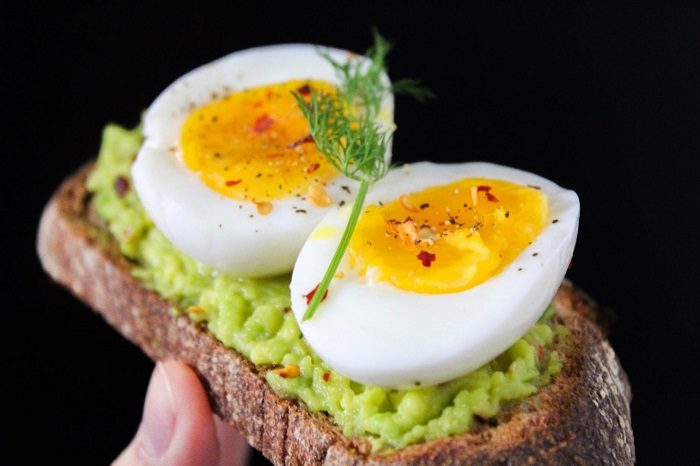 Flaky Cod with Rice:
Flaky cod with rice is known as traditional Anglo-Indian recipe and it can smash your weeknight meal. It is also delicious side dishes with pizzas. To prepare this healthy fish with vegetable recipes you need Olive oil or ghee, Crushed garlic, Eggs, Basmati rice that should be drained well, Curry power, Cod fillets, Milk and yogurts, Cilantro leaves, Kosher salt, Sliced celery, Lime wedges.
Here I discuss with you the preparation of this recipe; firstly you should boil the eggs in a bowl and after 9 minutes let them out and cool it, keep it aside. After that melt, the ghee in a pan, mix garlic in it until it gets lightly brown, add curry powder and simmer them. Next mix codfish with salt and curry powder. Other sides cook rice until it tenders then mix flaky fishes in it and keep heating it. After prepare, this meal serves it with your family.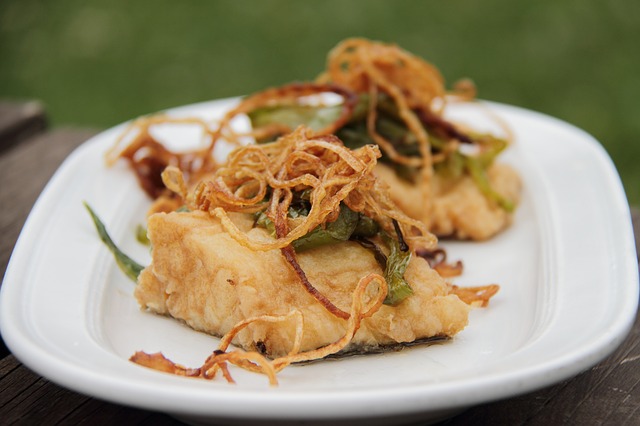 Roasted Salmon with Parchment Paper:
This is one of the tastiest fish with vegetable recipes that make your day fulfill. This recipe is ideal for fish.  The ingredients that you need to make this delicious recipe are Sliced onion, Olive oil, Kosher salt, Bay leaf, Castelvetrano olives, Drain capers, Raisins, Dark rum, Fresh lime juice, Salmon fish, Ground black pepper, Coarsely chopped cilantro.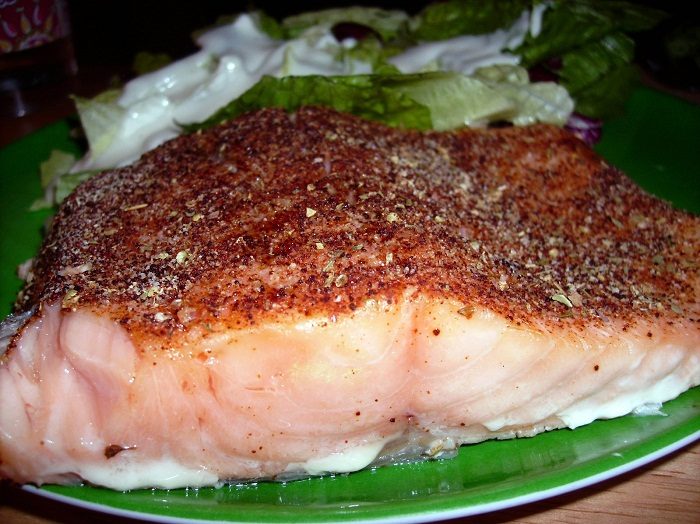 You can easily prepare this healthy delicious fish with vegetable recipes easily at your home. Just follow some rules to cook this dish. In a frying pan add onion, salt, leaf with olive oil and heat it at medium heat until it turns into golden brown color. Next add raisins, capers and olive oil with water and cook it till it becomes soft and after that mix in it lime juice with salt. Then the other side cooks salmon with salt and pepper. When it prepares to mix the making spicy in it.