What To Study To Perform In Music Concerts In London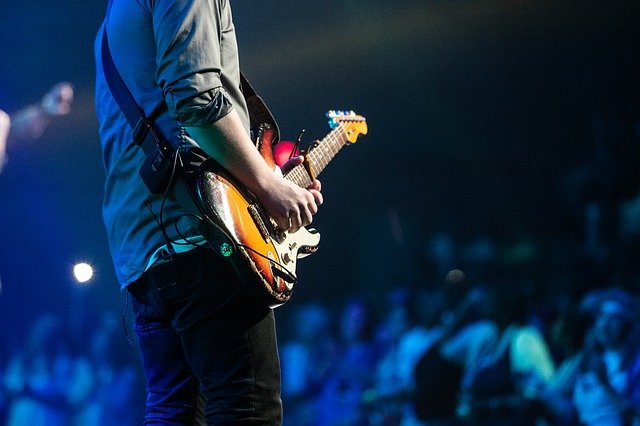 Music Concerts are an exciting time for artists because they can perform music in front of an audience who truly appreciate the hard work behind preparing a song. While your passion for music can motivate and encourage you to build a career in the music industry, a formal course can enhance to become an employable professional. It may come to you as a surprise, there are multiple courses available in the market that can help you improve your performance in a music concert. Study music performance Course to develop specialist skills to perform at music concerts in London.
Music Performance Course: An Overview
A music performance course is a practice-based master's degree to help students develop specialist skills as performers. In the 12-month course, the students can refine instrumental skills, create new compositions and arrangements, and lead ensembles. Additionally, the students can also learn to devise and test strategies to launch, market, and develop their professional personas to perform on the stage of London.
As a prospective candidate aspiring to learn music performance, you might wonder what they can teach you in a music performance course. Well, we have an answer for you here.
What will you learn in a music performance course?
The music performance course is deeply rooted in the practice of contemporary performance, professional ability, and specialized practice-based learning to help aspiring music performers make an excellent career within the modern music industry.
Performing music on stage requires hard work and understanding to create music that pleases the audience. Thus, the focus remains on developing the overall aspect of music during the course, ranging from creation and editing to performing on stage.
The program structure of the music performance course includes the following topics:
Principle Instruments:
This module focuses on developing a comprehensive understanding of instrumental techniques. Phrasing, Tone, Time, Rhythm, Transcription, Repertoire, Compositions, etc., are some of the topics covered under this module.
Composition for Film and other Media:
Learning about compositions plays a crucial role in producing an exceptional piece of music. So, the topics covered under this module include analysis and techniques, orchestration, live recording, mixing for film, etc.
Arranging:
Learning to arrange any adaptation of a composition to fit in a medium different from the original piece. This module covers advanced arranging, accompaniment, improvisation, composition, and instrumental techniques.
Digital Distribution and Marketing:
Performing on stage requires the audience's presence. Thus, during the course, the students familiarised themselves with the digital distribution and marketing of the concert.
Conclusion
The capital city of the United Kingdom(UK) is famous for a lot of things. But popularly London is known for its patronage to artists and musicians. In the multicultural hub of the UK, London is the heart of the music industry. It has witnessed cutting-edge music developments and new trends defined by different cultures. The music industry of London generated more than £1 billion in the year 2016. Many talented music artists perform on stage in London. To stand out from the crowd with your performance, learn the technicalities of performing from industry experts through a course.
During the course, you also get the opportunity to get hands-on experience of performing on stage. So, if you dream of performing music on the stage of London, then learning through a formal course can be a wise investment of your valuable time and effort. Sign in now to enroll yourself in a music performance course!