What To Consider When Choosing An Online MBA Course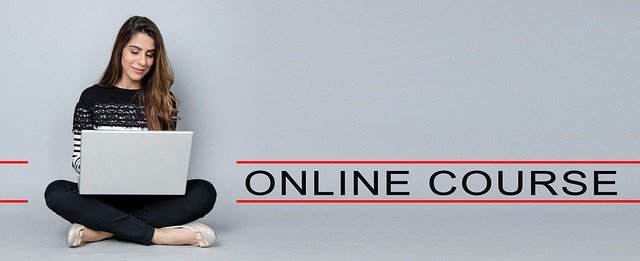 Online master in business administration courses has observed an accelerated increase in demand despite the biggest hit that the educational sector has seen during the COVID 19 pandemic.
As the trend shows, the increase in student applications to online business schools is only bound to maintain its current flow. As more and more professionals are looking for ways to upskill from the comfort of their homes, making the future of remote work regimes solid.
We have curated this article for you to keep in mind the top essential factors when choosing a business programme online, and tips to book your online MBA courses swiftly.
The Right Prestige and Experience
Choosing an appropriate business school you must take good note of the academic institution's reputation on a global scale, and select a course that is in line with your personal accreditation preference.
When looking out for a business school that can offer you a great scope of learning remotely. It is important that the course curriculum follows the industry trends. And meet the standards of the traits expected by multinational recruiters.
Level of Flexibility
The next essential element to consider when choosing an online business programme is to figure it out. And how flexible the core structure is, and whether or not it gives you the flexibility to join back to the office once it reopens. Or even continue working from home while getting close to your business degree.
Before you even look through the specific programmes. It is important that you carry out thorough research on the school teaching methods. And seek features such as improved cohort interactions and live discussion platforms. To better understand if the programme would fit your schedule.
Electives and Specialisations
Online MBA courses are popular across the world because of their convenience. But we would suggest that you look into the specialisations that the business school can offer you. And the type of knowledge and specific department that you can upskill in by owning that degree.
MBA curriculum offered in the UK come along with specialisations such as innovation, technology, finance, entrepreneurship and marketing along with a wide range of elective courses surrounding trending concepts in business, such as venture capital finance and sustainability.
Hands-on Experience and Employability
When searching for the right MBAs to fulfil if professional ambitions. And keeping employability on the top of the list of key quality indicators is a good choice to earn industry-relevant training throughout your postgraduate studies.
Professional Network Building
As an online MBA graduate, you cannot only gain access to advancing your career path. But also connect with industry players at digital events and meet potential recruiters during internships.
Have you been thinking of pursuing an online MBA from London?
Then it's time to explore the top online MBA programmes in the world by visiting our website. And browsing through their course content. Send us your preference today and we will guide you through your application process before the window closes!