A Guide on Buying Shoes for Warehouse Pickers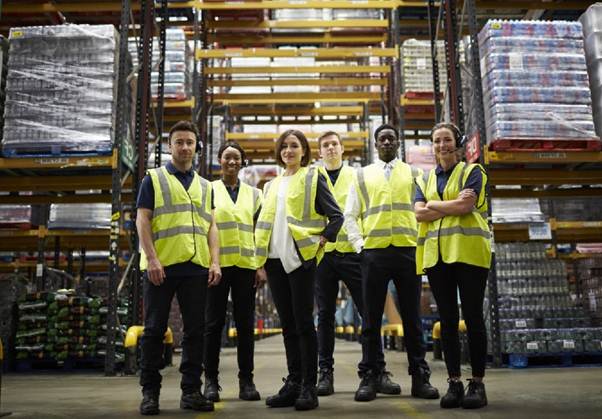 Warehouse labours have to deal with many challenging tasks while they are on work. They have to spend hours picking, moving, and shifting the heavy goods from one place to another and also examine other processes. All these tasks keep them busy throughout the day, leaving a little time to look at their gear fitting and body postures. Most importantly, their feet become vulnerable to damages or minor ailments as they move while shifting the goods.
Hence, if you are a warehouse pickers, you need to protect your body from external damage by investing in a good pair of shoes. The right shoes will protect your feet and keep you energized even after working for a long day on your feet. They will also protect your body from legs or back pain which will ultimately make you ready for the next day.  This article on buying shoes for warehouse pickers will help you choose the right shoes which will add comfort and safety to your everyday work.
Look for the size and fitting:
You will have to find the shoes that fit perfectly to your feet. This means the shoes shouldn't be too loose or too tight for your feet. If you are considering online buying options, make sure you check the return policy because as the size changes from brand to brand, you will have to perform various return orders until you find the right shoes.
If you don't buy the perfect size of shoes for your feet, then they will wear out faster and cause the problem to your feet in the long run. Hence, make sure you spend enough time getting the perfect fit and size. You should also consider leaving a little room for your toes so that you can work comfortably. Here https://footwearadviser.com/best-shoes-for-warehouse-pickers.html are a list of shoes suitable for warehouse pickers which you can choose as per your convenience.
Prioritize comfort and protection:
As a warehouse pickers, you need to look for the utmost comfort and protection in your shoes. Hence, you need to look for reviews from people who have already bought the shoes. You can check the reviews on durability, flexibility, and protection before purchasing them. Remember that no shoes will last you for a long time, but that doesn't mean you have to keep replacing them frequently.
On the other hand, some should make you feel comfortable in the beginning, whereas they worsen the situation with the passing time. So, find out how other people are feeling after wearing those shoes, even for a long time. Checking all such things will help you select the right pair of shoes for your work.
Check the quality of shoes:
Finding shoes with excellent quality determines their durability for a long time. For instance, the soles, sides, or laces will stay fine for years if you buy high-quality shoes. Contrarily, if you purchase shoes with a low-quality build, then all these part will wear off, and you would have to look for another purchase.
It is apparent that as you go for quality, the price of shoes will also rise. Hence, you can look for coupons, sales, or other discount options that help you have an affordable purchase with an excellent quality of shoes.
Determine the type of shoes:
There are various types of shoes in the market where each pair is created for a specific activity. You will find tennis shoes, running shoes, work shoes, sneakers, boots, and many other types. Hence, you have to determine which shoes will fit perfectly with your working style.
Many online and offline stores will provide you with the relevant guides, but in case there isn't any guide, then you will have to decide for yourself. No matter what type of shoes you choose, make sure they have a thick sole because the thicker the sole, the more comfort it will drive to your feet.
Look for shoes with strong toe protection:
Your toes become more vulnerable to injuries in the warehouse. Hence, you have to look for proper protection to keep the small bones of your toes safe from any hazards. You can look for shoes that come with toe protection or small safety toe caps. You will find various types of materials used for adding these safety caps and hence, you can choose them as per your preference.
Here are some common materials which you can go through and check if they are relevant to your choice:
Steel toe caps – Shoes with steel toe caps are widely popular in warehouses that deal with bulky goods. These toe caps offer will offer you the highest protection but can be dented if any heavy item falls on them.
Alloy toe caps – Shoes with alloy toe caps are new to the warehouse workplace, but they offer similar protection like the steel toe caps. The alloy toe caps are made from materials like aluminium and titanium making the alloy thicker yet a little lighter than steel. These caps bend upon impact but are bound to offer you the utmost protection while doing warehouse work.
Composite toe caps – These toe caps are made with high-tech materials like Kevlar, carbon fibre, fibreglass, or plastic. They don't contain any metal so you can choose them if your warehouse deals with electrical hazards frequently.
Check for shock-absorbent shoes:
If you deal with back, knee, or hip pain, then you should consider looking for shock-absorbent shoes. That's because your body has to deal with minor ailments if the shoes don't provide them with the right posture while walking or running. It can also hamper the health of your knees and heels. Hence, make sure you check for the proper insole or the shoes with shock-absorbing technology so that you don't have to find it harder to walk or work in the warehouse.
Conclusion:
As a warehouse pickers, comfort and safety should be your priority to remain productive in your work. Hence, you can consider following this guide for buying shoes which will not only help you buy the right shoes but also lead you towards a better work experience in the warehouse.