4 Types of Shoes to Pull Off in the Office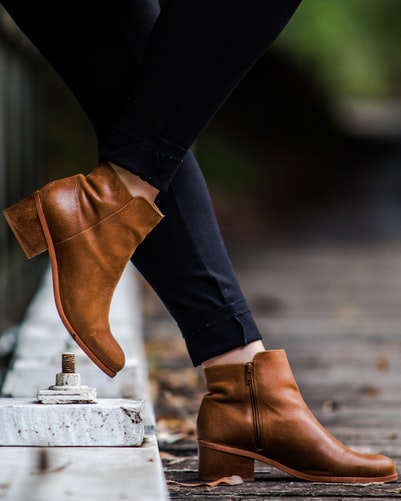 No outfit is complete without the perfect pair of shoes, and that goes for what you wear to the office too. Just because you are at work does not mean you should not keep up with the latest fashion trends and show off a new pair of shoes every now and then. Women's office shoes can range from high heels to flats and of course boots when it gets cold out. There are plenty of benefits and more outfit potential with every type of shoes you wear. There is no need to wear the same worn-out shoes every day so here are some of the most popular types of shoes for women to wear in the office to help you get started on your shopping.
Heels
Heels are always a classic look to wear in the office. They are chic and can dress up any outfit. A good pair of heels can go with any outfit and make you feel like you are confident and in charge. You can go with a basic black or nude heel to add some sophistication or get a heel with a pop of color to add some fun. There are also different heights of heels from high heels to kitten heels to give everyone options of something they feel comfortable all day long.
Keep in mind that women's office shoes aren't limited to four-inch heels. You don't have to be on the verge of breaking an ankle just to look good in heels. You can find so many variations of heels that are much more comfortable in the business world. For example, kitten heels or wedge heels. Those two types of heels alone offer more support and comfort than your average stiletto.
Flats
If heels are not your thing, don't worry, flats are another classic look to wear to work. Flats are fashionable yet practical. There is no reason to wear uncomfortable shoes all day and flats are just the right shoes to prevent that. Flats are great to pair with any look from dresses and skirts to pants and a blouse. You can choose from rounded toe flats to pointed toe flats. Leather or suede, and every color you can think of. There are a pair of flats for every occasion and outfit.
Boots
Boots are a great option to wear for those colder days. Knee-high boots are great if you are looking for a classic look to add to your outfit and dress up a pair of pants and a blazer or you can go for a more chic look and wear a pair of over the ugg fashion boots. Ankle booties are another good option for boots for the office because they can be worn all year round. They are cute, come in both heel or no heel options and they're versatile with any outfit.
Sandals
You might just think of wearing sandals to the beach or to a casual brunch with friends but there are actually so many classy sandals out there that are perfect to wear to work on a hot summer day. A nice platform or heeled sandals adds a stylish touch to your work outfit and is great if you like a little height. Gladiator sandals are another option without the heel that provides a classy look to wear to work.
So, whether you are looking for new shoes to wear for an interview, an important presentation or meeting, or just new shoes for a new season, this guide will help you find the perfect pair for you.