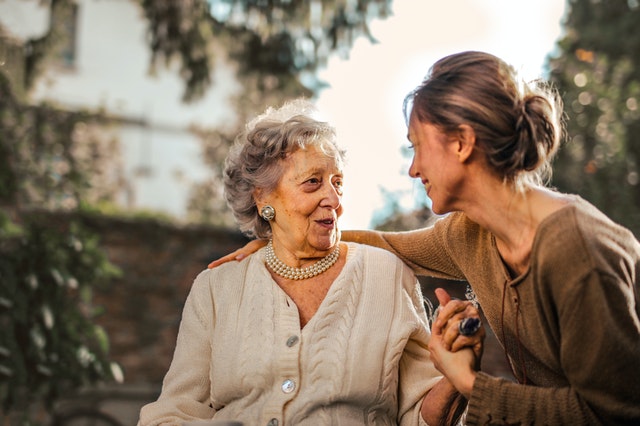 Traditionally, it is the duty of children to look after the old parents as they grow old. Due to old age, the elders face a weakening of physical and mental health. Apart from the changes in appearance, they are often facing difficulty in visual ability as well. Thus, one or the other member of the family needs to be present with them to look after every need and care for them.

There are certain daily routine activities of elders where they may require a little support. For instance, feeling, moving, dressing, bathing, showering, personal hygiene, and many more. Besides, some of them need assisting aids like walking sticks, etc. If one or the other adult member of the family is present throughout the day with them, then there is a possibility that they can be taken care of at home.
But what if you are supposed to stay away from them? What if the work demands you to travel overseas or maybe you need to shift with your spouse due to sudden transfer? How about you leaving the elders to embark on your career or studies in another city? These are just some incidents that prevent the elders from getting the much-wanted assistance from the adult members of the family.

Such conditions are not only stressful but become a cause of concern for the elders as well as the other family members. Moreover, in today's fast pace and busy life, you cannot rely on your relatives, friends, siblings or domestic help to handle all the tasks for the elders. Thus, the feeling of loneliness, sorrow and emptiness lingers around the elders, especially in case of a grief-stricken single elder in the family who has lost his or her spouse.
When you leave the elders alone, there are a whole lot of jobs that they need to perform for survival apart from daily wants. When left all by themselves, the elders will be burdened to perform several tasks on their own such as cleaning, maintaining the house, managing bills, buying groceries, medicines, visiting doctors, undergoing a medical test, driving, and many more endless chorus jobs.

Do you think they can handle everything on their own when you are not there? Will they eat or skip their meals? How will they manage to do all household chores and visit the doctor? What if they require a medical emergency? The list of such concerning issues is endless because there is no one behind you to look after them.

How to take care of old parents in India?

To answer the above-mentioned question, there is a sudden need for someone who can eliminate the worries and stress. It is a wake-up call, we need not leave the elders alone at home. We need to give due care and attention to them anyhow. Therefore, the answer to these questions rests on some trustworthy, safe, secure and connected approach wherein elders are being cared well.

Emoha is one such platform that gives hopes and wings to solve your problems. Emoha provides home care services, home health care as well as home care nursing services to the elders. There are trained attendants, nurses and even visiting doctors who look after the elders with care and compassion. Thus, from cooking, gardening, bill payment, groceries, medical assistance, to doctor's visit, Emoha has made life easy with its premium home care services for elders.

So whether it is checking temperature, feeding or helping in daily activities, Emoha's team helps the elders in every way they can with the best of their abilities and efforts. Besides, giving on-time home care services, home health care services as well as home care nursing services, Emoha is a connected community of elders who regularly interact and keep updated about each other. Emoha also conducts various online and offline activities to keep up the spirit of entertainment and engagement high. Songs night, hobbies, movies, virtual events, etc. are some of the activities that are regularly conducted. Without even stepping out of the house, elders can enjoy the comfort of their home.

It can be said the Emoha combines the comfort of providing not only the services to fulfil daily needs but also keeps the elders happy, joyous, and cheerful by keeping them connected. In the end, it can be said that Emoha is what you need when you are leaving your elders alone at home, be it during the day, night, weeks, months or years. A trustworthy, safe and secure environment is what you derive from Emoha that concerns about the health, fitness, mental health and emotional health of the elders.
To know about their home care services and health care services, feel free to reach out to them on their toll-free number 1800-123-44-5555.