Five Ways to Verify an Image and Identify the Copyright Owner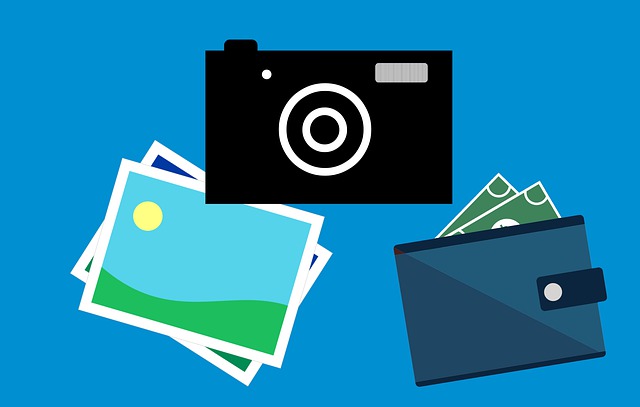 The digital world is filled with a large number of pictures. These photos are exciting to allure someone to use it, but you need to know that copying and using photos can risk copyright infringement. Indeed, billions of web pages on the internet only have pictures on them.
If you are interested in the picture and want to use it, it's first essential to verify it through the search by image. But that does not mean that you can use this picture for public use without permission. If you are not serious about this spell, you can face legal and financial impacts.
There are times when you need to know about photo sources, copyrights, ownership, and essential things like that. After getting confirmation that you can use the image, you should never take it to the public platform with your name. You also have to understand the requirements plus conditions that allow you to use anyone's photos.
1. Do a complete Reverse Image Search
Reverse photo search is a technique involving picture input to get outputs from online data repositories. There are many tools to search by image, including reverseimagesearch.org that can be used to search for pictures. With an inverted image search method, you can find out all the small and major details of any photo.
These include their origin, ownership, objects in pictures, background details, similar images on the web, plagiarized photos, backlink opportunities, text on images, websites using the same photo, and other important information. This is a very modern way to uncover the details of any picture.
2. Search for image credit
If you like online pictures, you must carefully find information that can tell you about the name of the copyright owner. With search by image tools, getting contact details is very important in terms of image verification. You can find an email address from getting to know about the owner of the image or website where the sample photo is being used.
Using this kind of information, you can contact the image owner and request their permission to use their graphical data in your content under the mutually agreed terms. You can use the search by image tool to find out the contact information of the owner and contact the relevant person to seek his permission.
There is no reason to copy pictures and violate copyright laws. If you do it, then you have to get ready for a series of liabilities. This is not only a waste of time, but you will face financial and reputation damage too. Always use unique images or search by image to find the ones legally approved to use.
3. Look for water signs
Watermark is a sign that you see in the picture that will tell you if it's copyrighted or not. In general, watermarks tell about the name of the publisher or website from which the picture is originated. You can receive help from an image finder and find out where the picture comes from.
We want our readers to know that people also delete watermarks using online utilities. If you do it, then you will be accused immediately in court for violations and dishonesty. You must ensure that you use a reverse search by image tool to find out the owner's contact and get complete the formalities beforehand.
4. Check the picture metadata
Image creators or designers often store important information about pictures in files, also known as exif data files. These files contain metadata of any photo. You can access this information using a search by image tools. You can find out whether the photo can be used on your website or page or not.
Sometimes the picture presents nothing but it can damage your SEO score; thus you must be very careful in reusing online photo editor. When it comes to picture verification, your common sense and modern utilities will play a vital role in saving you from any legal impact.
Suppose you are doubtful about a picture and does not have precise information about it, then you must pass from search by image tools. You will get to know in-depth details of any picture in a single click.
5. Look for the Copyright Office Database
To determine whether a picture is copyright protected or not, you can do an online search by image. Checking to see if someone has registered a picture is a relatively simple process. However, you need to know about photos because you need to provide accurate and detailed information to receive comprehensive search results.
Conclusion
Before relying on any picture, it's a good idea to collect as much detailed information as possible. You must know the artist, the date they publish photos, and other relevant details. Make sure the information you collect is not only accurate but also the latest.