Tips to Wear a Hat with Long Hair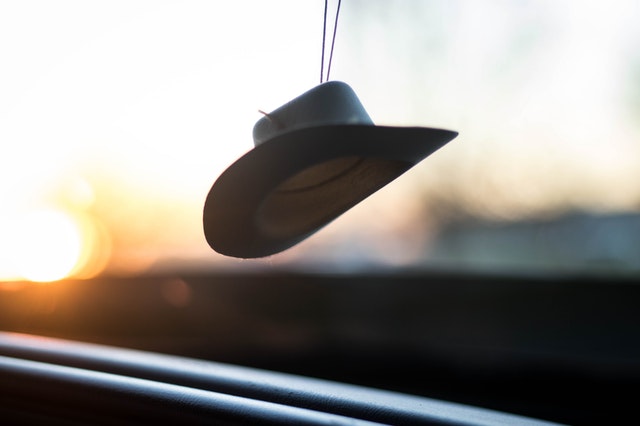 Many women consider their hair as a crowning glory, which reflects their grooming habits and personal style. Today, leather and other hats are gaining prominence as a fashion accessory. And that might make many women wonder how to wear a hat with long hair.
The poorly fitting or wrong hat leads to a common after-effect – it is the hat head or hat hair. Regardless of anything that you call it, it's a tad bit unkempt and often comes in between all the styling you do with your hat. It creates a sense of disconnect between the curled or carefully straightened and moisturized strands around the shoulders and flattened below the hat for women with longer locks.
You always have the option to carry a comb and a product for re-grooming once you take off the hat. However, there are many ways in which women can wear a hat with their long hair.
Give the face a little space
To start with, don't pull down a hat at the front of your face. Even when you are sporting a wide-brimmed sun hat or any leather hats for women that might reduce the UV exposure, you might want to tilt it backward. When you style your leather hat this way, it allows others to see your facial features instead of wondering what your face might look like beneath the brim.
It is not just a guideline for the brimmed-styled hats. Instead, if you are wearing a ball cap, a beanie, a flat cap, a newsboy hat, and long hair, you might want to keep the hat close towards the back crown and angle it upwards. Similarly, it prevents your hat from fitting very tightly around the crown and resulting in a hat head. If you have a short hairstyle, it is an extra advantage. When you allow your face a little space, it makes your hair more visible.
You need to consider the ratio of volume and space
Every leather or any other hat will not work for all hairstyles. Volume is an essential aspect. If your hair has more volume or style, it has more volume and height. It is necessary to choose flexible headwear instead of the hat that will limit the crown area, creating discomfort. On the other hand, the casual options such as the adjustable knit styles and ball caps lead to this area, specific dress hats might have flexible features inside.
Understand where the hair will fall
With the brimmed-styled hats and fedoras, you will want to disseminate your hair on either side of the shoulder. However, even if you make a low ponytail, you can make the look work. However, the ball caps and the partial-brimmed hats are different. The medium-length hair with a coarser texture or partially layered might stick out on the sides. Instead, you can either adjust your cap to provide some space to keep the hair loose. If you want, you can pull your hair back and make a loose bun or a ponytail.
When you are wearing a ball cap, that isn't a flex-fit style you can thread the ponytail or bun through the opening at the back. You can also wear it beneath the closure. And if your cap lacks an opening towards the back, you can keep the bun or ponytail below where the hat might fall.
Dress according to the weather
Most people use their hat as an accessory! Even then, it is necessary to ensure that its correct for the weather outside. Else, you might find yourself overheated and in discomfort. Keeping this in mind, a hat made of wool or any heavy knit material is mostly applicable for winter and the transitional seasons. On the other hand, woven and straw fabrics increase breathability by summer. And in between the cotton blends and cotton, there are options for all seasons.
The thing about tucking in the hair
Hats add a style to your attire and persona. However, there might be a point when you may prefer to wear your hat to cover all the hair. Here you will like to fold all your hair inside the hat, either by pinning it or tying it together. It will make the ends fall. And when everything is in the perfect place, ensure that your hat has ample space so that there is no bump atop and it looks perfect.
Women need to style their hats well according to their hairstyle! Often women with long hair have issues in styling a hat. Here it is necessary to consider the factors mentioned above. It will help women to flaunt their best hats and not face any discomfort with their hairstyle. So go ahead and wear a hat. Irrespective of your hair's length and dress style you can wear and flaunt your hats.