Varieties of North Indian Breakfast Recipes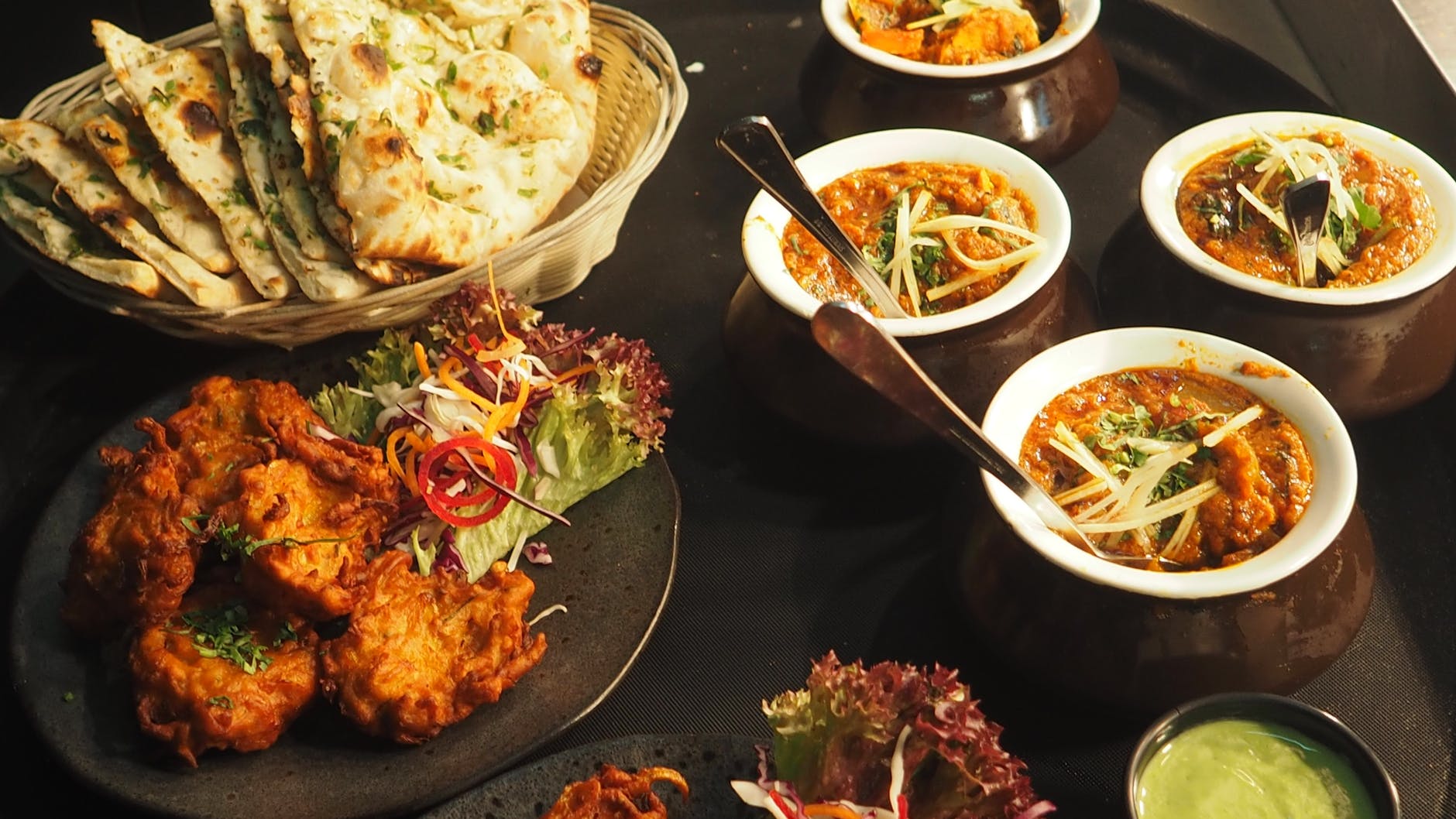 Breakfast is one of the important meal of the day, as we start our day with it. Hurrying for office, school, college or other places we have short storage of time to cook.  We always keep some time to cook our breakfast. None of us can spend a luxury of time in a kitchen, so if we can spend a few minutes in a kitchen, the north Indian breakfast recipes will make our day good. In India, every state has its own food or breakfast varieties. In North India, different varieties of parathas are quite popular as Indian breakfast.
Some North Indian Breakfast Recipes
Here are some lip-smacking North Indian breakfast recipesthat make your day special.
1. Poha:
Poha is a popular Indian breakfast recipe that made with beaten rice and it is a very healthy band tasty food. Making it is too easy and quick. It has about 77% of carbohydrates and 23% of fat, which makes it the most ideal choice for weight loss. Poha is known to be good for those who have diabetes, skin and heart problems. It is cooked with onions, potatoes and flavored with lemon and curry leaves.
2. Gobi ka Paratha:
It is known that north Indian people are crazy about parathas. Gobi ka paratha made with cauliflower and it is the most popular and easy Indian breakfast recipe in north and mainly in Punjab. The process of making it is so easy and it takes a small-time. Gobi ka paratha is very healthy.
3. Chole Bhature:
Chole bhature is a very famous breakfast in Punjab. It is so hot, yummy and delicious food. This spicy food cooked with chickpeas such as bay life, cinnamon, cloves, whole peppercorns, green and black cardamom, and cumin seeds. It is a very tasty and healthy dish.
4. Moong Dal Cheela with Stuffed Paneer:
This is one of the best healthy Indian breakfast recipes.Moong dal cheela with stuffed paneer is a high protein recipe that makes delicious snacks for a party, a breakfast or even as a school lunch box. The cheela's are made with yellow moong dal and filled with cottage paneer (is rich in proteins and vitamins) that making it a healthy snack or meal for both adults and kids. You can serve moong dal cheela along with tomato onion chutney or dhaniya pudina chutney.
5. Paneer Toasty:
Paneer toasty is a very quick Indian breakfast food.  To make it, to fill the Cottage cheese mixture stuffed between a slice of bread and toast it and voila. You can spruce it up with some salsa if you want extra tang.
6. Channa Kulcha:
Channa kulcha is very popular as north India breakfast recipe and always easy and quick to make and it is so masaladaar. It is always hit at the breakfast table. The kulcha is divided into two parts and channa is spread on one of the sides along with fresh cuts tomatoes and onions.
7. Dal Bhari Puri:
To make dal bhari puri you just need a flavorsome moong dal mixture. Then mixed some aloo sabji alongside a bowl of kheer. Next packed with spices and chilies. And then, fried it to perfection it. With the help of it, you can impress your family.
8. Dal Kachori:
Dal kachori is the most popular street snacks that you will find across north India, mainly various parts of Rajasthan. Kachuri is basically deep-fried bread and it has a number of varieties. Arhar dal sautéed with spice and herbs like garam masala, chili powder, khus khus, and coconut and mixed with tamarind and some pinch of sugar.
9. Jalebi:
Jalebi has a huge fan following from kids to adult and it is mouth-watering crispy sweet. It is a favorite sweet all over India and especially quite more famous in North India. Jalebis ate in breakfast time but in Uttar Pradesh, it takes after post-dinner.
10. Masala Omelet:
You can save time by cooking up a hot and spicy combination of eggs, onions, tomatoes, and flavorful spices. Masala omelet is an ideal north Indian breakfast recipes option along with a slice of bread and butter on top.
In the morning, you deserve a gorgeous meal or breakfast that makes your day delightful. Those meals are very healthful and suits for our health and they maintain a healthy body.