The Top 5 Tourist Attraction in Israel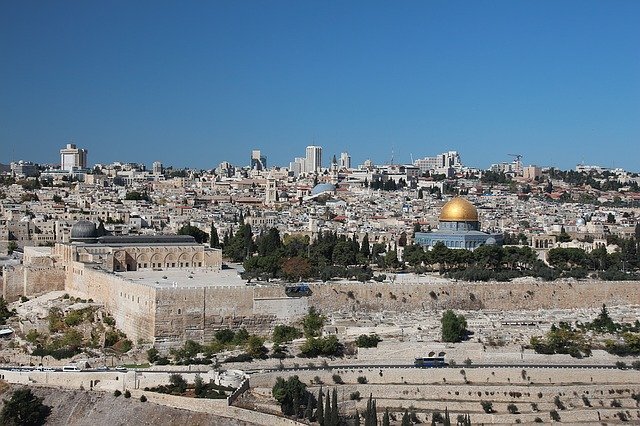 Most people believe that Israel is the best place for a vacation. However, upon hearing this people think as to why it is the place where one should visit. In short, there is no other place in the world with a richer history than Israel.
Apart from this, if you want to know why this is the ideal place for a vacation, then all you need is to simply look at the ultimate 5 attractions when choosing the Israel Tour package, which are mentioned below. 
This was a city that was dedicated to Caesar Augustus by Great Herod over 2,000 years ago. From well-preserved Roman Crusaders and Byzantine architecture along with their aesthetic beauty, even today attracts people who visit Israel. It is considered to be one of the attractions that shouldn't be missed on taking a trip to this country.
It is located in between the coast of Haifa and Tel Aviv and it provides a magnificent view when an individual stands at the ancient theatre from where one can overlook the stunning bluish-green ocean.
This is another beautiful tourist attraction that shouldn't be missed when in Israel. The Dome of Rock is a grand building that comprises a circular golden roof. This royal structure is present in Jerusalem's Old City; after Mecca and Medina shrines, this is considered by Muslims to be the holiest place that holds an abundance of history and heritage.
In addition, this is also known to be the oldest structure in Islamic history as it was built by Umayyad Dynasty in 691 AD.
Though this place is listed as the third sport here, it is a place where everyone visits when choosing Tourism in Israel. Outstanding view of Dead Sea and desert area along with Masada fort makes it a place that every tourist should visit when in Israel. Built in the early years of 150 BC, this place became popular as it is where Jewish Zealots were seized by Romans that led to defenders' mass suicide.
Though it has such a tragic history, now it is a great place to view the sunrise, and the structures that are still present lets people know of the history.
This is an ancient city that lies in the Jordan Valley. People still believe that it is the best-kept secret of the country and is filled with unusual picturesque and history that makes it an ideal place to visit. It was a place where numerous cultures settled long back and thrived together. From Crusader castle to Byzantine bathhouses, this is an underrated place that people should visit.
This is one of the oldest churches globally and has a unique structure and design that is impressive to all. Also, the ornate designs added on the wall and other areas make it a must-visit place when selecting Tourism in Israel. Also, this church is believed to be built on the site where Jesus was crucified and was resurrected later.
These are some of the places that are a must-visit when in Israel. So, don't visit these tourist spots when visiting this country which is filled with history and more.