Amazing Lash Studio: Explore Budget-Friendly Lash Studio Locations Near You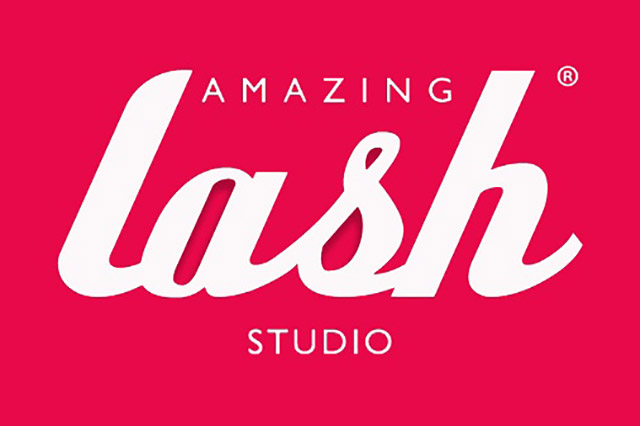 Amazing lash studio, the place from where everyone got their desired lashes and changed their looks. It is one of the largest and fastest lash extension franchises founded in 2010. From a small store in Texas, the company now has owned stores in more than 75 locations in the world. It brings a smile to your face by establishing beauty with confidence.
Beauty! What is beauty? There is no proper definition of beauty. Beauties are everywhere. Here and there we see beauty. Is beauty required any objectives? No answers. What we give more value, inside beauty or outside beauty? Are we like ourselves when seeing ourselves in the mirror? Maybe the question is tough for you? There are no ends of beauty and outside beauty gains more pamper than inner.
So we need to go amazing lash studio to present us more attractive to the world. We spend a huge amount to grab our outlook beauty. But it's not essential just a luxurious part of our life.
Also read about makeup tips for brides and Look-Book Trends.

In this discussion, we discuss all small details about the amazing lash studio, its locations, and how much prices you need to make eyelash extensions? Details about which customer services it provides and other facts. So let's explore:
#What Is Amazing Lash Studio?
Amazing lash studio is a brand that grabs the position of the world's fastest and largest lash extension company. People love to visit here for its warm welcome and well-behaved. Lash studio has its mobile app and brand website, aimed to deliver personalized customer services. The company tries to deliver a new level of filter AR convenience. They take the duty to make every visiting girl beautiful with their arts and techniques.
The brand Amazing lash was founded in 2010. Jessica and Edward Le are both founded to bring new beauty trends for initial growth. At first amazing lash, studio locations were opened in Houston, Texas. Soon it grew quickly with six lash studios in that city.
In 2013, the founders of this brand realized they need to expand their brand. So they partnered with Massage Envy and John Leonesio for franchise growth. And that year it was awarded.
In 2016, the lady Enter Heather Elrod joined this brand as a chief operating officer and promoted this brand quickly. She expanded this organization with 75 locations and focused on sales randomly. The lady immediately realized the value of products that use to enhance beauty. A young woman who wants to look beautiful amazing lash studio opens its door to enhance her beauty with confidence.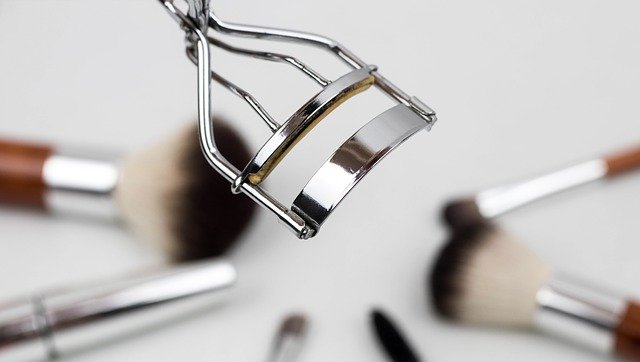 #What Are Amazing Lash Studio Prices?
Costs of any parlor or studio depend on how popular they are and what types of services they provide. Most girls are searching on the internet about Amazing Lash Studio Prices before they visit here. If they are happy with costs then think about it. If you are not an internet searcher girl then you must know the cost of every service. Firstly, let you know that the eyelash extension process here is totally safe and effective, you can search customer reviews on the internet.
Amazing lash studio prices are different for both members and non-members. Non-members need to pay extra money than members. If you want to become a member of it then follow the procedures by click here. Below I'm providing a list of services with costs but it may change from time to time. Let's know the prices:

ITEMS
PRICES
Glam Volume Lash (6D Full Service) (Member)
$45.00

Glam Volume Lash (6D Full Service) (Non-Member)
$65.00
Glam Volume Lash (6D Refill Service) (Member)
$25.00
Glam Volume Lash (6D Refill Service) (Non-Member)
$35.00
Classic Volume Lash (3D Full Service) (Member)
$25.00
Classic Volume Lash (3D Full Service) (Non-Member)
$35.00
Classic Volume Lash (3D Refill Service) (Member)
$20.00
Classic Volume Lash (3D Refill Service) (Non-Member)
$30.00
Mini Fill (30 Minutes) (Member)
$35.00
Mini Fill (30 Minutes) (Non-Member)
$59.99
Amazing Lash Eyelash Extensions (Introductory Offer)
$89.99
Gorgeous Lash Style (Introductory Offer)
$89.99
Cute Lash Style (Intro Membership)
$89.99
Natural Lash Style (Intro Membership)
$89.99
Sexy Lash Style (Intro Membership)
$89.99
Semi-Permanent Eyelash Extensions
Price Varies
Eyelash Extensions
Price Varies
#Services:
Below important services are provided by amazing studio:
1. Lash Extensions:
To give you natural looks the lash extensions are made with synthetic fibers. It provides you with a longer and thicker stylish look. This studio gives you the best service of lash extensions that suit your eyes and face shape. To get this service the price varies and is discussed by the studio. Here are some names of lash extensions:
Gorgeous Lashes
Natural Lashes
Sexy Lashes
Cute Lashes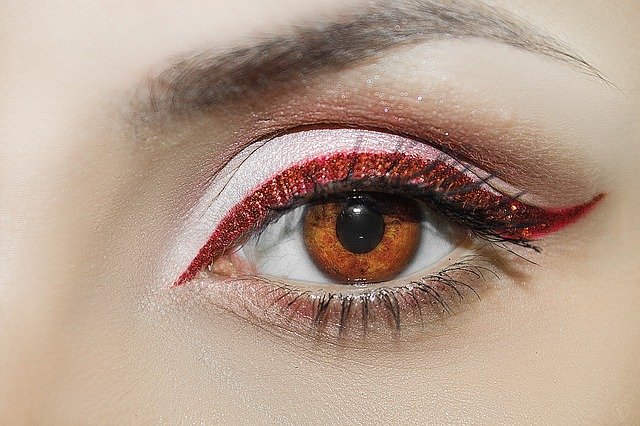 2. Lash Lift:
Lash lift lasting process is very important to give you natural glowing looks. It helps you long-lasting colors and lashes for around 6 weeks. So if you want a beautiful natural look with brightening effect eyes then must go to this amazing studio. The process of lash lift isn't harmful to your eyes as it adds deep conditioning and nutrients process for lash treatment.
3. Brow Waxing and Tinting:
The amazing lash studio provides you best brow waxing and tinting service to give eyebrows perfect shape and color. We know that waxing gives pleasing shapes of eyebrow that provides more attractive looks. Do you have sensitive skin and are worried about waxing? Don't think much, there is a solution to it. You can get proper solutions or formulas for your sensitive skin.
4. Lash Tinting:
Lash tinting is important to get the natural looks of lashes. It creates long-lasting curls with lifts of your eyelashes. Get here Keratin treatment to strengthen and nourish your natural lash looks.
5. Facial Waxing:
We all know what is facial waxing and most of us applied it already. Here in this amazing studio, you will get a facial waxing service. Removing unwanted hair glows your feminine looks. Also get her services like eyebrow waxing, chin waxing, lip waxing, nose waxing, etc.
6. Brow Lamination:
Have you ever clicked a picture and noticed an expanded, ungainly eyebrow? Is it deprive your natural beauty and make you feel ashamed? Don't worry; you can take help from the lash studio. It helps to make you a gallant woman with brow lamination. Get smooth thicker eyebrows not only for short periods but a long time.

#Facts about Membership:
To grab extra benefits you can apply for membership. The applying process is very easy. Anyone can simply apply here. Before taking membership you must know those beneficiaries that you can grab:
Get a discount on every additional service. You will be amazed to know that you will get a discount on amazing volume lashes.
Get a 15% discount on products like bundled kits and 10% on individual retail products.
Referring friends you can take opportunities to grab extra cash earnings.
Those who join here with your referral link also get many opportunities.
The monthly membership cost of this studio is $129.99. So, hurry up and don't miss to take opportunities and discounts on products and services.

#Career Opportunities:
A career opportunity is the big feature of this lash studio. Here jobless people can get their careers with lucrative jobs. Anyone can be eligible to get those jobs without high qualifications. But most important thing is that they need well-training to get jobs. In addition, they need skills to do that job. This is an amazing place to work and can boost your skills. The Amazing lash understands the dream of every employee, so it stands in the success of their career path and achievements. Below are a few vacancies that you may try now, for brief details about jobs you can visit here.
Lash Technician
Sales Associate
Studio Manager
Lash Stylist Trainer
Assistant Studio Director
Lash Consultant / Sales Associate
Sales Associate/ Customer Service
General Manager
Studio Director
Lash Stylist – Esthetician / Cosmetologist
#How to Find Out Nearby Location of Amazing Studio?
If you are an owner of a smart device and have an internet connection then finding out a nearby location will be very easy for you. Now-a-day, exploring new places with Google Maps is common, everyone tries this opportunity. There are 266 locations available across the United State and 16 locations are upcoming soon. Are you eager to know how to know nearby locations of the amazing studio? Just visit the official website and scroll to reach the bottom. Then you can get the "Location" option, just click on it for further process.
Entering location details you will get a search box where you can get the exact location near you. Enter your zip code or city or state name in this box to get the exact location.
#Frequently Asked Questions:

Q. How Long Do Amazing Lash Studio Lashes Last?
There are no fixed times of lasting lashes. But according to this studio, your lashes can last 4 to 6 weeks. The important matter is how much you take care of them and how much you follow the instructions.
Q. Can I Cancel My Amazing Lash Studio Membership?
Yes, of course, you can. To cancel your membership of Amazing lash studio you need to connect to a home studio or local studio. You can connect with them via your phone number or via mail. You need to fill up the cancelation form and attach it to send via mail. Remember your cancelation policy will vary by location.
Q. Who Owns Amazing Lash Studio?
Elaina Watley owns Amazing Lash Studio. Recently she appeared on various media platforms. And share her passion for women empowerment personal story.
Q. What Type of Glue Does Amazing Lash Studio Use?
The amazing lash uses a type of glue that is used in the sterile application process and is totally formaldehyde-free in which they soak their tweezers in the disinfectant answer then sanitize them in a UV sterilizer.
Q. Who Is The CEO of Amazing Lash Studio?
Stephanie Hu is the new CEO or Chief Executive Officer for the Amazing Lash Studio brand.