Pros and Cons of Purchasing Baskets Online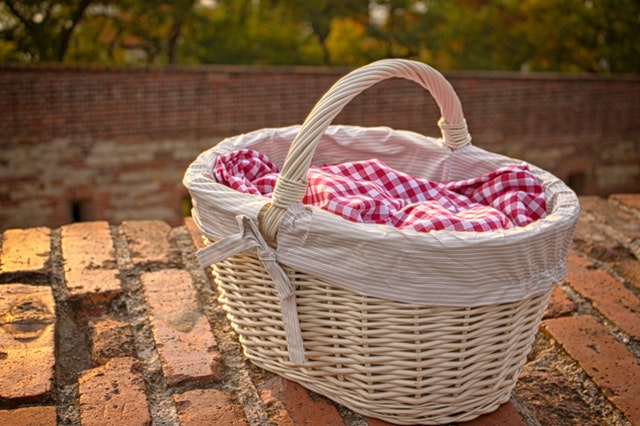 Most people have already confessed that they prefer online shopping than to go to physical stores, thus giving birth to the success of eCommerce. And with the current status of the pandemic, all of us have no choice but to refrain from going out and just shop online for the necessities.
For people who are currently redecorating their homes, visiting furniture shops and malls can be a bit hard. So they really just put their faith into online shops that the items they order pass their expectations. And nowadays, you can buy anything and everything online, including baskets.
If you are planning to buy woven baskets but are unsure if purchasing through the internet is the best idea, we have provided below the pros and cons of online shopping for baskets to help you in deciding.
Pros
Convenience
The best reason to go online shopping is that you do not need to stand up at all. Just get your laptop or smartphone, make yourself comfortable on the couch, and start shopping. Once you are done, you literally just have to wait for your order to come to your doorstep. Visiting malls can be very stressful since you have to deal with the volume of people going around as well. With online shopping, you can browse through the baskets with no conflicts at all.
Budget-friendly
With online shopping, you can surely find a basket that fits in your price range. If you are looking for high-quality kitchen baskets, you might need to spend a bit more. But since you have a lot to choose from, it is likely that you will find an item that you like and is also affordable.
More deals and discounts
Online shops offer more discounts than those in the malls. They give their customers vouchers as a marketing strategy, which can be a win-win for both of them since they really get to save more money. There are also more deals that are definitely effective in tempting you to shop more.
Wide variety to choose from
The internet is like an endless pit. When you search for baskets, expect that there are thousands of results and products that will pop up. It will give you more selection, which means you can find items of different shapes, sizes, and styles. So if you are looking for a harvest basket or maybe a kitchen basket, you can surely find one that suits your taste.
Cons
Delayed deliveries
Most parcels come within the next one to two days, but delays can still happen and the courier can even lose your order and deliver the wrong one.
Prone to damages
Items are also prone to damages with online shopping since they need to be shipped from one place to another and you cannot guarantee that they will handle the package gently.
Now all you need to do is weigh the benefits from the drawbacks. If you really need to purchase one as soon as possible, then you just need to take the risk and hope that the basket you are about to order will exceed your expectations. Remember that it is a huge factor if you purchase from credible sites. Look for testimonials or reviews from previous customers. If you do not know what baskets you like because of the several selections, try looking up Amish baskets.