How to Ensure You have the Right POS System Prior to the Holidays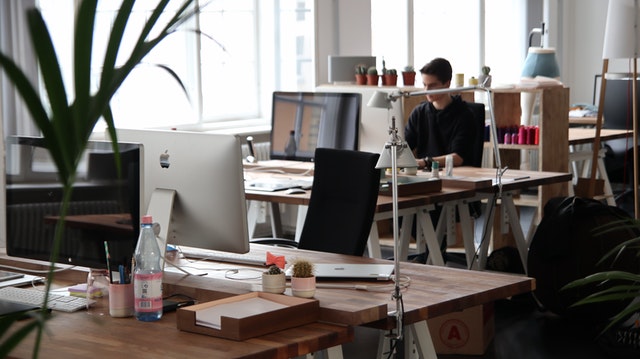 With the holidays just around the corner, it's time to get your establishment prepared. You'll likely see a rush as the year ends and people try to cram in last-minute shopping. So it's time to ask yourself: Should you upgrade to the Clover POS system?
The right POS system is essential to delivering a pleasant customer experience. Additionally, investing in a POS inventory system can help you stay organized and make improvements to your sales process. As you consider which of the Clover systems works best for your place of business, here are a few things to keep in mind.
Inventory
Are you tired of recording inventory by hand? Do you find yourself running low on popular items? The right POS system can help you track inventory efficiently and in real-time. For example, the hand-held Clover Flex allows employees to enter inventory changes right into the system. These changes are then reflected on all connected terminals.
Additionally, the information about your inventory can then be used to generate reports. With this data carefully organized for easy interpretation, you can identify trends and supply chain issues.
Orders
If you run a restaurant, a Clover Flex terminal can be a lifesaver. Small enough to fit in an apron pocket, the Clover Flex allows servers to enter orders right into the system. If any changes need to be made, they can be entered as well. When it's time to pay, the Clover Flex can process the payment right at the table, eliminating a trip to the payment station.
Scheduling
Establishments that book time slots, such as salons, spas, and restaurants, can benefit from a POS system that integrates scheduling. Models such as the Booker allow you to schedule a client and take payment at the same terminal, shortening the time spent at the register. Additionally, you can send reminders via email by accessing customer information.
Payments
Of course, one of the most important things a POS system must do process payments quickly and securely. You need a system that encrypts data to protect customers from identity thieves; this is especially important during the holidays, when a breach can ruin a festive time.
Additionally, your POS system should take a variety of payment methods:
Chip cards
Magnetic strip cards
Digital wallets
Touch cards
Gift cards
Consumers each have their own preferred way of paying and they don't want the inconvenience of payment method restrictions.
Additionally, your system should have gift card issuing abilities. Gift cards are a popular present, which means you'll miss out on potential sales if you're unable to offer them during the holidays.
Insights
Finally, you need a POS system that organizes sales data. Understanding your sales can help you increase profit, but trying to create reports on your own can be difficult and time-consuming. By investing in a system that generates reports for you, you save on time and stress while getting the information you need to grow your business.QuickBooks POS is widely known for its premium features. Learn more about QuickBooks POS Hosting from Cloud Desktop providers.

Investing in a POS system is a serious decision. Should you buy a Clover Mini or a Clover Flex? Whichever you choose, make sure it fits your business's needs.