6 Tips To Become A More Professional Entrepreneur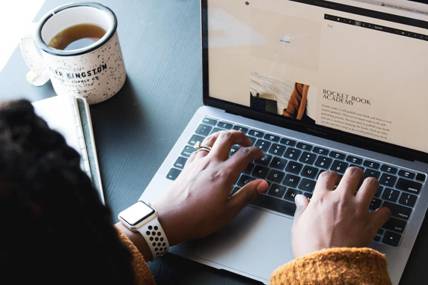 Taking the leap of faith to become an entrepreneur is no easy feat. Your decision to become an entrepreneur was likely one that you put a lot of thought into, and you want to learn as much as possible to become more professional. Below, we discuss six tips to help you become a more professional entrepreneur. Let's get started.
1. Learn From The Best
Attend events on business, entrepreneurship, and anything else connected to your aspirations. By learning from others who have had success, you can apply their insights to your business undertakings.
Be a humble student, and don't be afraid to ask questions. The more you're willing to ask for guidance, the more information you will gather for yourself that will positively shape your future as an entrepreneur.
2. Be As Specific As Possible
Get the inside scoop on the facts and figures pertaining to your particular business niche. If your goal is to run your own auto body shop, look into detailed concepts of the business, such as collision repair procedures.
Get as detailed and as specific as possible. The more information you learn, the more you can apply it to particular situations. Gather the tools and skills that you need to address all the loopholes that may come your way as you grow your business.
3. Dress Like A Leader
Part of being more professional is dressing like a leader. As an entrepreneur, you want to come across as a professional and a serious thinker. By dressing like the leader you want to be, you will show others that you mean business (pun intended). Find clothes that make you feel confident, and look for affordable options that won't go over your business budget.
4. Start A Campaign
Start a business campaign to show the world how serious you are about your new venture. Collect seed money for your startup by marketing your business concepts and ideas online at crowdfunding websites and platforms.
You must be willing to put yourself out there in order to see your ideas come to life. If you aren't sure how to get started, watch videos of other campaigns to gather inspiration.
5. Seek Out A Mentor
Becoming a professional entrepreneur takes hard work and a lot of direction. Don't lose yourself in the process. Seek out a mentor you trust who has had their own success as a businessperson. Listen to their advice and ask for their help as you go.
Businesses require the help of many different people. Don't expect to do it all by yourself. Accept the help given to you and make the most of those opportunities.
6. Use Positive Affirmations
Changing how you think about things will have a positive effect on how you see the world and the choices you make. Repeat positive affirmations that remind you of what you are going for as a professional entrepreneur.
Write down the qualities and strengths of an experienced entrepreneur, and tell yourself that you are those things repeatedly until it becomes second nature. To become a more professional entrepreneur, you have to fake it until you make it.
Go With The Flow And Work Toward Your Future Success
Consider the above suggestions as you piece together the skills and tools that you need to improve your professionalism as an entrepreneur. Take your time with the process, and do not expect to see miraculous results overnight.
Be ready to go with the flow and utilize the support systems in your circle to help you advance in your professionalism as an entrepreneur. Good things take plenty of time to manifest, so work toward your future success with patience.