Making Simple And Fresh Vegetable Recipes Salad At Home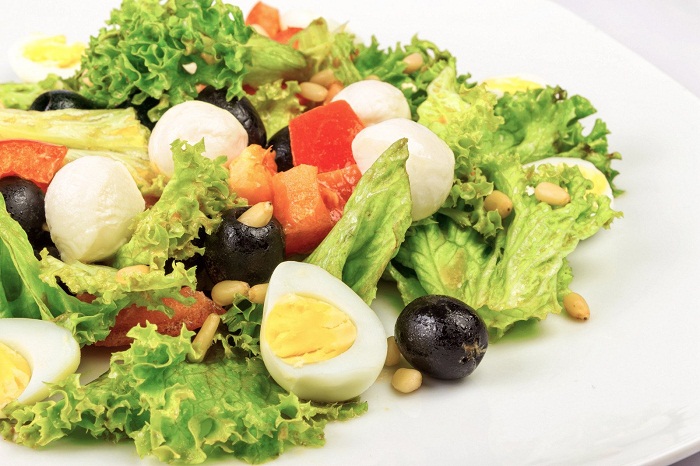 Here I collect some fresh vegetable recipes salad, making these are easy and quick. Vegetarians are fond of vegetables and they get bore eating the same recipes with vegetables. We know that salad is one of the healthiest foods that you can add to your meal. The vegetable salad is very good for our everyday diet chat. Salads are full of nutrients so, if you cook it in various ways then you can get different flavors.
You may think that why we eat a salad every day? What are the health benefits of it? Salad is healthy vegetable recipes summer times that keep your body cool and refreshing you. You can make vegetable recipes at your home; don't need to order from the restaurant. The eating habits of it are the best for winter and summertime. We can get the most nutrients from salads.
Health benefits of vegetable recipes salad:
Salads have natural good taste and great side dish ideas with other meals. It prevents many diseases, keeps healthy weights, and gives youthful energy. Salads are a great example of a natural source of fiber that helps to reduce high cholesterol. So, consuming each day is a very healthy advantage. This can maintain your weights. Salad can boost your daily eating of good fats, build your muscular bones, improve the performance of muscles, protects your heart from various diseases, improve your skin tones, gives extra herbals, rich in protein, vitamin, minerals, calcium, etc those are perfect for our health.
Some fresh vegetable recipes salad:
Here you can get information about some smashing vegetable recipes salad with few tips that can help you to start a healthy day.
1. Sprouts Salad Recipe:
You can follow the tips step by step that I give here. The sprouts salad very simple, tasty and healthy that you can make with moong sprouts. You can make this recipe for your child who attends regular school and college. You can also make it for the family members who stay away from home for their study purpose. It is an excellent healthy recipe for summer times. You can easily get moong sprouts, beans at the market. To make this salad recipe you need moong beans, finely chopped small sized onion, chopped medium-sized tomatoes, green chili and red chili powder, lemon juice and chat masala, garnishing lemon, black salt, some coriander leaves.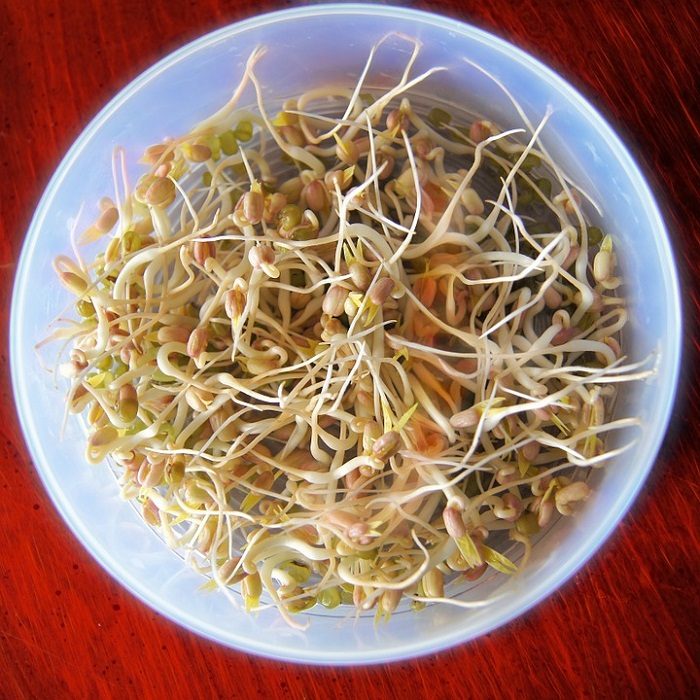 To make this you should sprout the moong beans, and then rinse them in water. Now boil them until they completely cooked, if you want to crunchy taste then you can keep it half cooked. After complete, it strains the sprout from the pan. Then mix finely chopped onion, tomatoes, green chili, and one boiled potato if you want, add very well chat masala and red chili powder and lastly lemon juice and mix well. Don't keep it a long time so you need to serve it instantly.
2. Mix Veg Salad Recipe:
Mix veg salad is a great side dish that you can take with almost other Indian dishes. Basically it made with onion, tomato, cucumber, and other spices. The taste of this recipe can make your day. This gives us all the nutrients that our body needs. It is simple and easy homemade food and it is an important part of our daily meal because of a healthy diet. These is healthy vegetable recipes of India that include radish, bell peppers, cucumber, carrots, onion, tomatoes, beans, boiled corn, boiled peas, lettuce, moong sprouts, etc.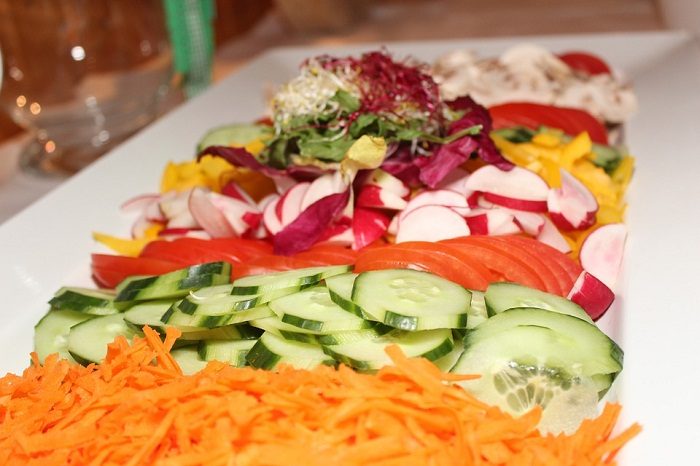 To prepare this mix veg salad you just need chopped onions, chopped tomatoes, mint leaves, coriander leaves, lemon juice, roasted cumin powder, cucumber, and red chili, salt. Cutting all the vegetables take them in a bowl, add the narrated spices, mix them perfectly, and then add salt and lemon juice and serve this to your family.
3. Cherry Tomato Corn Salad Recipe:
This healthy fresh summer recipe is very easy to make at your home. You need fresh basil, frozen corn, cherry, tomatoes, chopped cucumber, chopped pepper, white sugar, lime juice, salt, shallots, and ground black pepper. Firstly mix all the lime juice, salt, olive oil, sugar, basil, pepper, mix other spices with it very well and then sever or share with your family.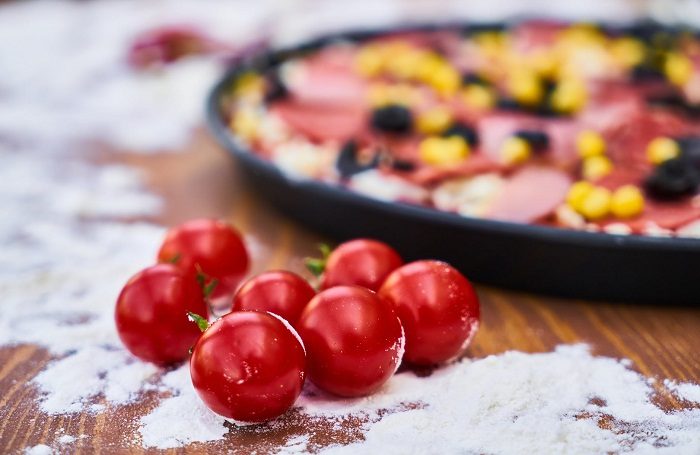 4. Butternut Squash Salad:
This is an amazing vegetable spicy salad that creates delicious leafy green salad recipes. You can make this at your home easily. To prepare this you need water, vinegar, chopped jalapeno pepper, garlic, honey, ground cumin, kosher salt, mustard seeds, celery, peeled butternut squash, piquillo peppers, goat cheese, roasted and chopped pecans, garlic, etc.
At first, you should take water and mix vinegar, salt, jalapeno, sugar, ginger, mustard seeds in a small pan and simmer them in medium-high heat. After, baking mixed other materials with oils and salt in a large bowl. Tender them about 30 minutes.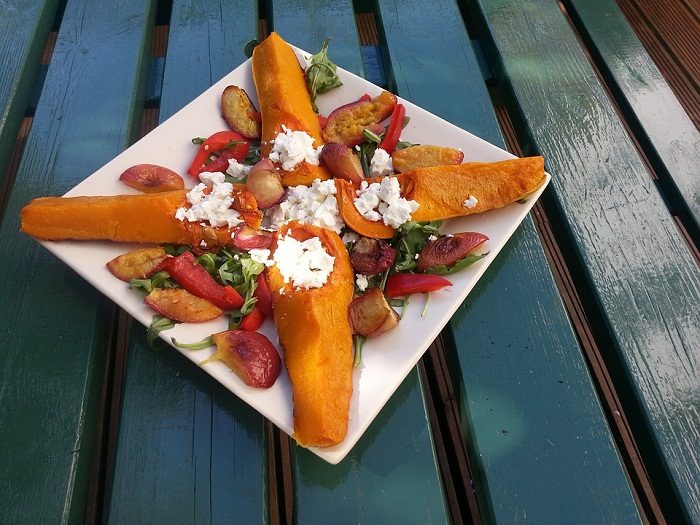 5. Avocado and Cucumber Salad:
This healthy vegetable recipes salad takes just five minutes to prepare. The lemon juice and the fresh vegetable boost the flavor of this salad. This is creamy and crunchy delicious food. It also a perfect side dish with grilled chicken. You need fresh lemon juice, sliced cucumber, shallots, olive oil, fresh mint, salt, basil, etc to make this easy salad item. With this healthy salad, you get calories, fiber, fats, carbohydrates, protein, cholesterol, sugar, vitamin, sodium, iron, calcium, potassium.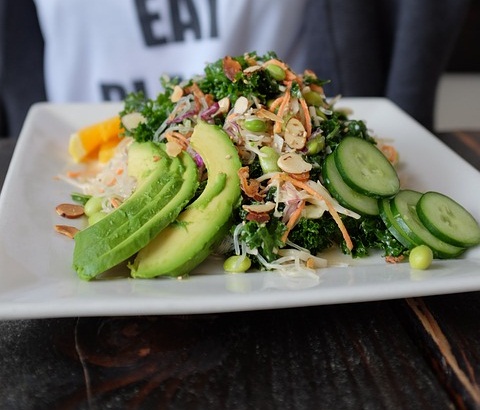 6. Pea and Carrot Salad:
You can eat this healthy vegetable salad daily to get beautiful skin. This fresh salad can reduce dark circles on your face and make your skin glowing and fairness. To prepare this you need fresh and frozen peas, olive oil, buttermilk, tiny carrots, ground pepper, salt, chickpeas, and lemon juice. This recipe is very easy to process.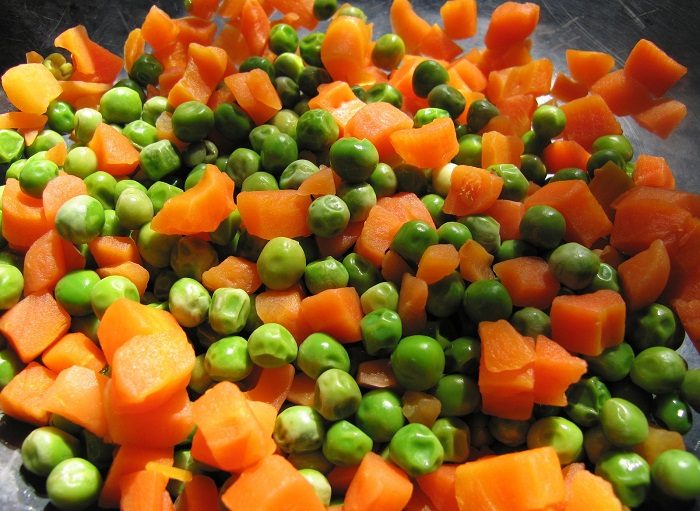 Hope, you all like those vegetable recipes salad and I think you also try these at your home. These vegetable recipes are very delicious and healthy for your kids.