How to Make Risotto Rice At Home?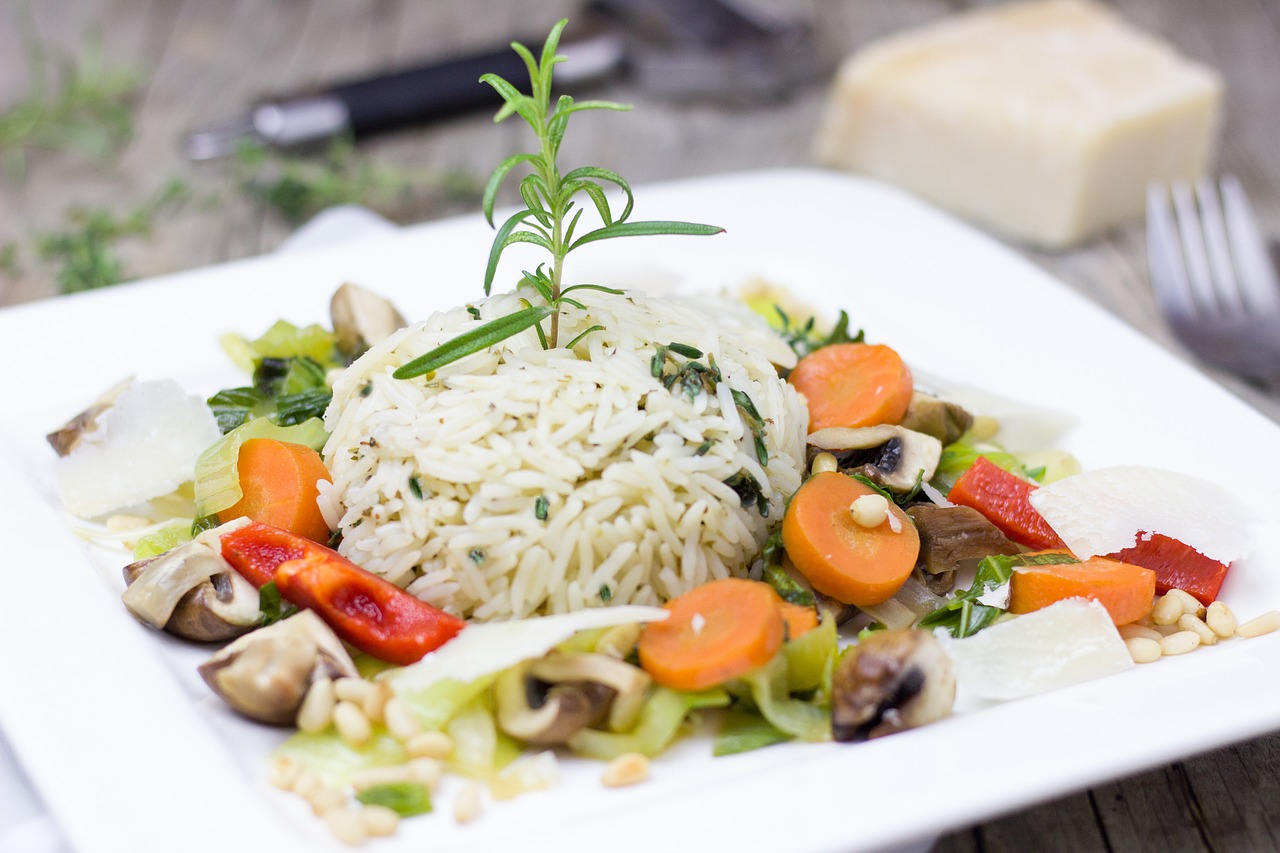 Want to enjoy risotto rice? It takes some time to cook risotto rice properly. This healthy recipe demands your time and attention. You are going to stir the rice for about 20 minutes while adding a ladleful hot stock at a time. You need to cook rice slowly. A special technique called risotto method is used for releasing the rice's starches. This produces a velvety, creamy dish. You need to use hands, one for ladling and one for stirring. So, don't focus on any other kitchen duty. The risotto method demands time and labor. This is the reason why restaurants don't even use this method.
Restaurants use an alternate method involving par-cooking the rice. They finish risotto rice at the last minute. Things get complicated when it comes to making arborio rice risotto. Holding for too long turns it into glutinous. So, what you eat at a restaurant is an inferior version of risotto rice.
However, you are going to enjoy the best quality risotto rice as you are making it at home. Your risotto rice is going to be soft and creamy.
In this article, we provide you with a basic risotto recipe. You will make risotto rice with Parmesan cheese, butter, and fresh parsley. You will enjoy an all-time Italian classic. If this is the first time you are going to make risotto rice, this is the best recipe to start with.
Risotto Rice Recipe Ingredients:
● Arborio rice – 1 ½ cups
● Chicken stock – 4 cups
● Vermouth or any other dry white wine – ½ cup
● Whole butter (divided) – 3 tablespoons
● 1 medium shallot (½ small onion, chopped)
● Vegetable oil – 1 tablespoon
● Parmesan cheese (grated) – ¼ cup
● Italian parsley (chopped) – 1 tablespoon
● Kosher salt
Risotto Rice Recipe Instructions:
● Ensure that you have all the ingredients.
● Heat the stock in a medium saucepan to a simmer.
● Lower the heat but make sure that the stock stays hot.
● Take a heavy-bottomed, large saucepan and heat 1 tablespoon of the butter and oil keeping heat to medium. Add chopped onion or shallot once the butter is completely melted. Saute it until it becomes slightly translucent. Usually, it takes 2 to 3 minutes.
● Add rice to the pot.
● Use a wooden spoon to stir rice briskly. Make sure that the rice grains are coated with melted butter and oil. Saute until you get a nutty aroma. It takes around 1 minute. Keep in mind that rice should not turn brown.
● Now add the wine.
● Stir until the wine is absorbed fully.
● Add one ladle of hot chicken stock to the pot.
● Stir it and make sure that liquid is absorbed.
● Add another ladle when the rice becomes almost dry.
● Repeat the process.
● Keep on adding a ladle of stock for 20 to 30 minutes. Or you can wait till grains become tender but firm enough to eat. Don't let grains become crunchy.
● Now stir in the remaining parsley, Parmesan cheese and 2 tablespoon butter.
● Season it to taste with Kosher salt.
● Now your risotto rice is ready. Serve in bowls and enjoy.
Risotto Rice Tips:
● When you are adding a ladle of wine or broth to the risotto, make sure that liquid is almost completely absorbed by the risotto and then add the next ladle.
● Always stir constantly when the hot stock is getting absorbed. This prevents scorching. Add the next ladle immediately when the rice is almost dry.
● If the risotto is still not done and you are left with no stock, you can use hot water for finishing the cooking. Add one ladle of hot water and wait until it is absorbed and then add the next ladle if required.
Risotto Rice Recipe Variations:
This is the basic recipe. You can try different variations of this dish with:
● Sauteed mushrooms
● Cooked shrimp
● Grilled chicken