Home Workout Equipment for Beginners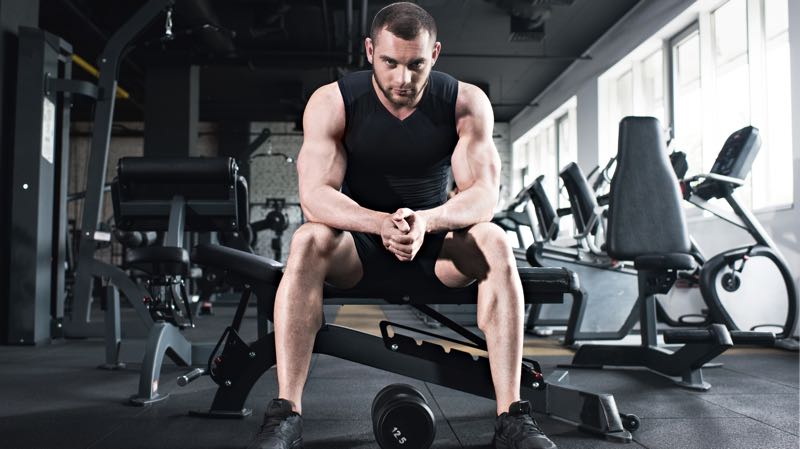 Working out has amazing benefits for your body and your overall health. But let's face it. You don't have time to get to the gym every day. Sometimes the commute is a nightmare, maybe there's no gym near you. Not to mention that once you get to the gym it's usually crowded and you gotta wait to be able to use the equipment or machines you need. Then there's also the cost of the membership and you'd rather save money for better things.
Working out at home takes out all these disadvantages. No more extra time spent commuting, no more worrying about the weather or waiting in between exercises for the equipment to be free. I know what you're thinking: how can you fit in your home all the gear that would normally be available at the gym? You'd be spending a fortune! Don't worry! I'll tell you what the best home exercise equipment is so that you can get the most out of your workouts.
Home Workout Equipment for Beginners
Adjustable Dumbells
Dumbells are essential equipment in a home gym. Instead of getting the weight you feel you can lift right now and then keep purchasing more as you get better, consider investing in adjustable dumbells. They are versatile, perfect for absolute beginners as well as advanced people, and best of all – you don't need a lot of storage space for them.
So what are some of the best adjustable dumbells out there? It varies on what you need, where you're starting, and where you want to eventually get. For instance, for complete beginners who just want to get in shape without lifting crazy amounts of weight, these powerblock dumbells might be ideal. They can go up to 25 lbs and because they are soft, you don't need to worry about dropping them to the ground. The perfect solution if you don't wanna bother your neighbors!
Workout Bench
The bench is a great addition to your home workout equipment because it allows you to do some staple exercises like chest press, fly, pullover, or French press. You might be able to find alternatives at home, but nothing quite beats the bench. It helps with posture and makes exercises safer than any replacements you might find.
There are a lot of workout benches on the market. Because at home one of the main requirements is to save up space, I recommend foldable benches. They vary based on the weight they can hold, levels of adjustability, and more.
Jump Rope
Be honest, you remember those days you used to jump rope as a child? Let me tell you a secret – jumping rope is not just a game for kids. It can be a killer cardio workout, getting your heart rate up in no time, and helping you melt that stubborn fat away. Jump ropes are cheap, versatile, perfect for the beginners and the advanced, men, women, anyone can enjoy these exercises.
Resistance Bands
The one piece of equipment that takes up close to no space but does a great job of working all your muscles is the resistance band. They usually vary from 10 lbs to 50 lbs resistance, so that both beginner and advanced people can use them. You can exercise your arms, back, chest, shoulder, and even abs and legs. They are truly the equipment that can help you work any group muscle. Bonus: they are cheap.
Yoga/Exercise Mat
Finally, you should invest in a quality yoga/exercise mat. Often I see people who work out at home rely on their carpet or blankets. While these replacements could work for some exercises, like crunches, they are not ideal in most cases. A quality mat will provide a good grip, preventing you from slipping and injuring yourself. It will also provide padding for the knees, elbows, and tailbone.
If you want to do more stretching and yoga exercises, you should consider a yoga mat. Yoga mats provide a very good grip and are usually thinner because they also need to help with balance and stability.
The Bottomline
As you can see, you don't need a lot of equipment to workout at home. If you are a beginner my first tip is to start slow and make sure you have a correct posture in all exercises to avoid injuries.
Make sure to periodically swap the exercises you are doing. Boredom is one of the greatest enemies, especially when there's no trainer to motivate you. So try out new exercises every few weeks, to keep both your mind and your body guessing.