Healthy Vegetable Recipes for Summer Time to Makes in Few Minutes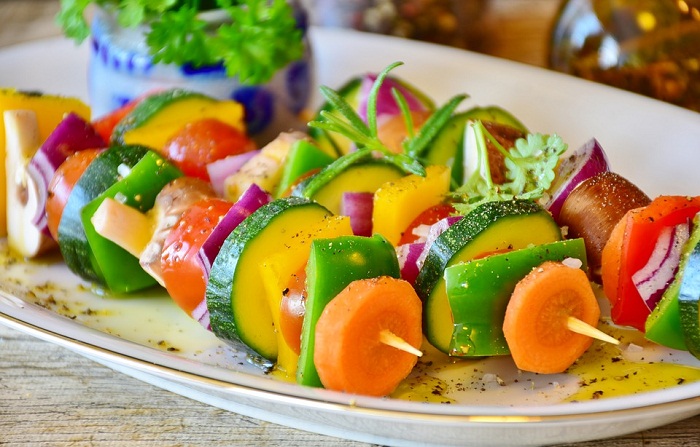 We always think lots of about our health and diet chat when it comes to the hot summertime. Because we need cooling foods or light foods instead of unhealthy junk food that can cause our health issues. All of us know that summertime provides a huge number of fresh foods. In this time we get greenly healthy vegetables like cucumber, tomatoes, corn, beet, eggplant, etc. with these so many vegetables, we can prepare healthy vegetable recipes summer. The delicious vegetable recipes can make your day wonderful. We should daily eat a vegetable for good skin and for a better lifestyle.
You can prepare these vegetable recipes in few times at your own kitchen.
Some best vegetable recipes summer :
1. Grilled Vegetable Recipes:
In the Asian market, there are various types of vegetables available. So, you can make this recipe with different types of vegetables and sate oil. You need finely chopped garlic and shallots, peeled ginger, vegetable oil, kosher salt, red pepper, mushrooms, and sugar.
To prepare this veg recipe you should bring ginger, salt, garlic, shallots, and a cup of oil and simmer them in medium-high heat. Then reduce the heat to low about 10 minutes until they gently soften. Adding red pepper into them you maintain the simmer and keep them aside for a few minutes. Using spices mill grind the mushrooms and make it as powder. Mix slightly all the spices and grilled them in medium-high heat. After preparing the recipe to serve it with your family and friends.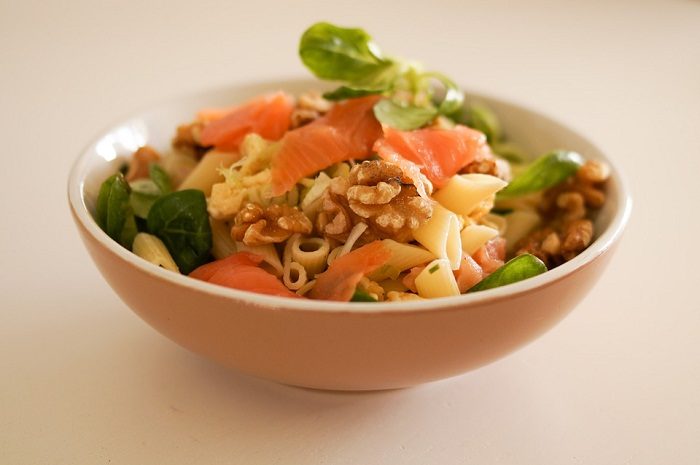 2. Pizza with Sundried Tomatoes:
To prepare this delicious food recipe you need just 30 minutes. You can make veg pizza or can use vegetables as side dishes with pizzas. Most of the people love crust pizzas with tomatoes. Making of sundried tomatoes pizza is so easy and simple that you can make at your own home. For this recipe, you need flatbreads, sundried tomatoes, olive oil, roughly chopped olive and goat cheese.
Firstly heat the oven and if you are use flatbread then brush it with olive oil. Then keep this on the cookie place and bake it for five minutes until it gets crispy. Removing it from the oven cover it with sundried tomatoes, goat cheese, and olive. Then bake it for more five minutes till the cheese warm and soft.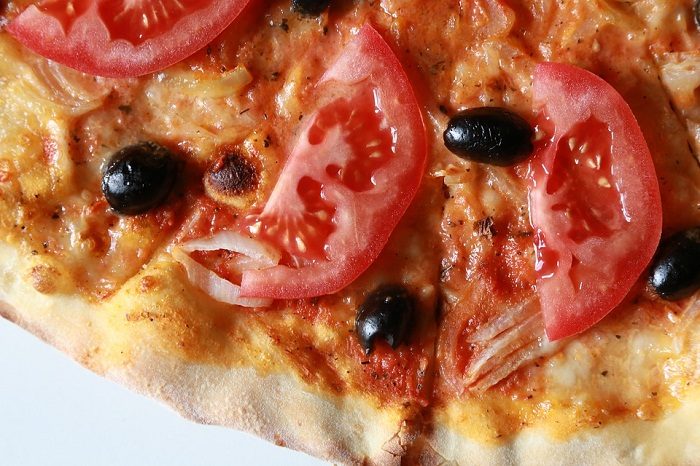 3. Veg Pesto Zoodle Bowl:
This Veg Pesto Zoodle Bowl is very quick making and favorable for vegetarian people. To prepare this delicious recipe you just need baby spinach, olive oil, basil leaves, garlic, salt, walnut, black pepper, soft fresh vegan cheese, zucchini, green olives.
In a pan combine walnut, basil, spinach, olive oil, salt, and garlic, then cover the mix till they become smooth as we need. Make a long slice of zucchini and peel them all four sides. In a large pan mix the olive oil and heat them in the medium. Next, add zucchini and black pepper then heat some minutes until they become brown color; after that remove from the heat and add toss and pesto.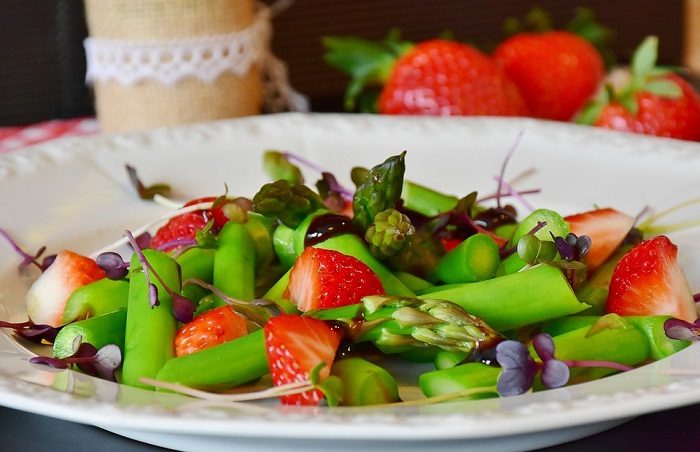 4. Corn and Poblano Chile Salad:
To prepare this recipe you don't need to think much more. This is totally healthy well food for all aged. To make corn and poblano Chile salad you need vegetable oil for making a grill, fresh lime juice, kosher salt, hot sauce, poblano chilies, corn, unsalted butter, and scallions.
At first, you prepare grill for medium heat, then mix lime juice and sauce in the hot pan and also mix salt. Nicely mix all the spices in the pan and besides them also add corn and butter and then, frying them for a few minutes.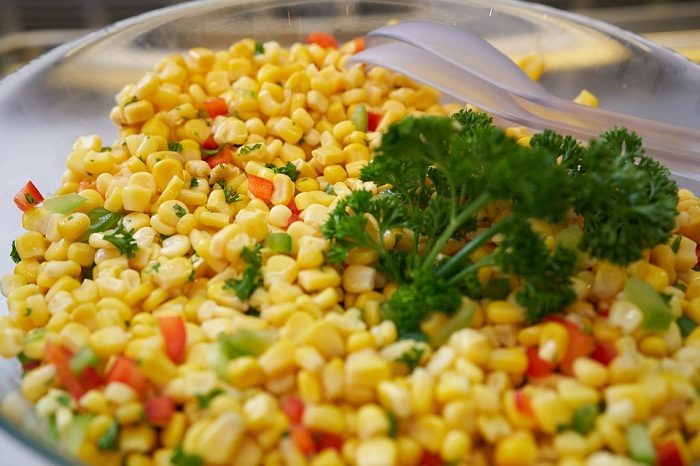 5. Corn & Chickpea Bowl recipe:
This recipe is one of the best vegetable recipes summer time as it has huge health benefits. This recipe is full of protein, fiber, magnesium, and calcium that good for our health and able to reduce many diseases. You need finely grated ginger, chopped and seeded jalapenos, garlic, cilantro leaves, tahini, lime juice, miso, kosher salt, olive oil, chickpeas, ears of corn, salt, tomatoes, avocadoes, crumbled feta.
In a mill, pots paste cilantro, lime juice, garlic, ginger, jalapenos, miso, tahini, and water till they become smooth and then mix the salt. You should make tahini one day ahead. Transfer the container into an airtight container.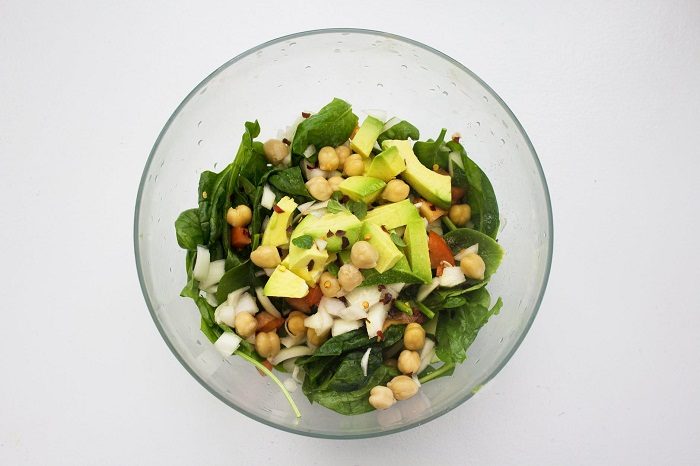 6. Celery, Grilled Grape, and Mushroom Salad:
Some people love celery and some people hate celery, but here we want to give you the recipe with celery that amazes your day. The people who don't like celery, they may fall in love with this vegetable. Now you may think the bitterness of celery and how can this vegetable burst you? To know the answer follow the recipe tips and make it in your own home.
For this recipe, you must buy vinegar, fresh lemon juice, seeds of celery, mustard seeds, garlic, olive oil, almond oil, ground pepper, tender celery leaves, roasted and chopped almonds, sliced mushrooms, green grapes, butter lettuce, thinly sliced celery. Making this recipe is very easy. So prepare this at your home.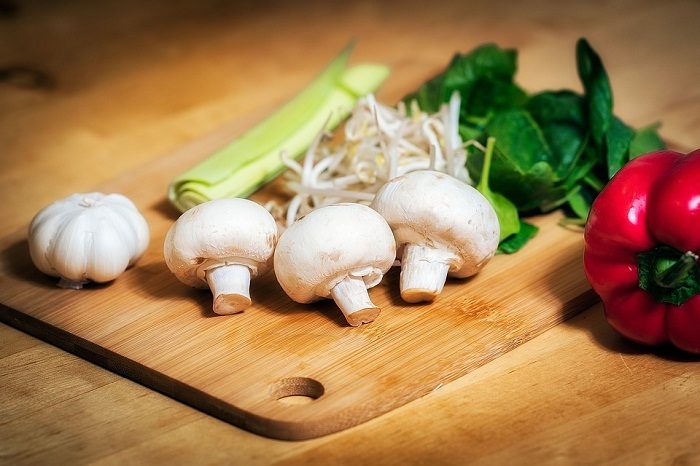 7. Green Bean Recipe:
This salad recipe is full of vitamins, minerals, calcium, magnesium's, protein, fats, fiber, etc. Daily intake of these green beans can give you a healthy lifestyle. It can prevent your much disease. The needed things to prepare this recipe are olive oil, green beans, garlic, vinegar, water, mustard seeds, honey, celery seeds, carrots, parsnip, bell pepper, red onion, sauce, ground black pepper and cooked egg for garnishing.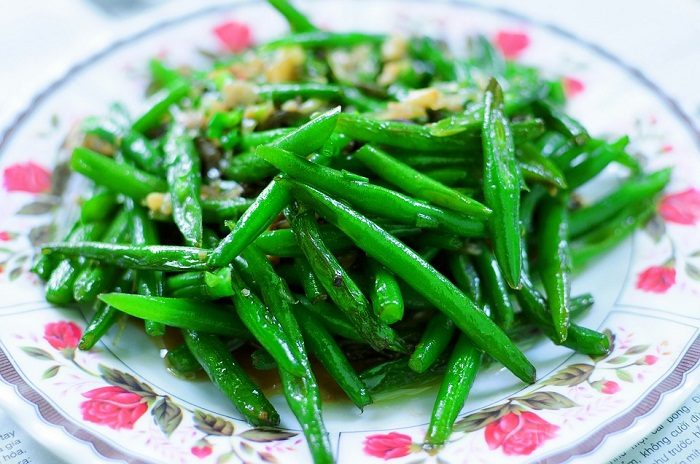 To make it, follow the mention steps that help you to cook this green bean recipe. First, you have to take a boiling water pan then tender the green beans into them around three minutes and drain them out from the pan. Next, take a frying pan and heat the olive oil with this pan. After that, add garlic, vinegar, mustard seeds, water, celery seeds, and honey. Also mix carrot, parsnip, red pepper, onion warm those for few minutes. Lastly, mix or add all the materials to prepare this delicious food.