Delicious Indian Food Recipes with Chicken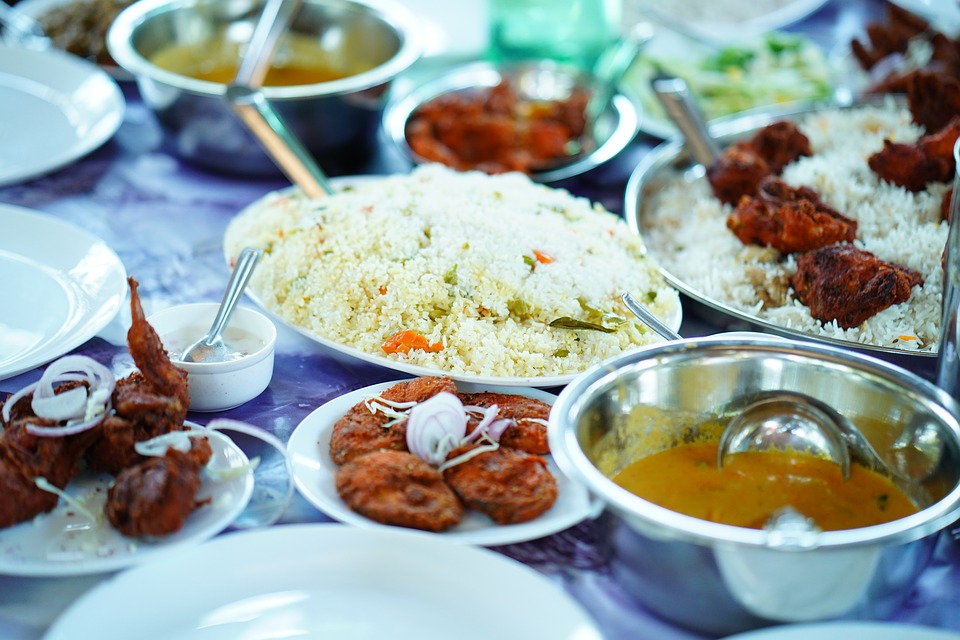 A lot of Indian people do not eat beef, due to religious reasons. And for the same reason, many people do not eat pork. This reason makes many food recipes with chicken most popular in India. Some of India's most popular dishes are based on chicken.
Here, chicken is often cut into medium-sized pieces and is used to make curries, dry dishes, and biryani. Also, chicken's thighs are sold separately which are used to make a roast, tandoori chicken, etc. The chicken breast meat is used to make various types of kebabs like the malai kabab and also other items like butter chicken, chili chicken, etc. It is also used to make soups, sandwiches, and wraps.
Types of Chicken Dishes:
In India, lots of spices are used for chicken preparations making most of the dishes hot, spicy and tasty. There are several kinds of food recipes with chicken with great varieties:
1.Tandoori Chicken:
Among the most popular Indian foods, tandoori chicken is loved by people all over the world. The nice thing about this dish is that it is really easy to make. To prepare it needs chicken pieces, yogurt, Lemon juice, Ginger, Garlic Paste, Kashmiri Red Chili Powder, Cumin powder, Turmeric powder, Garam masala, Red food color, Mustard Oil, Olive Oil or Butter, and salt.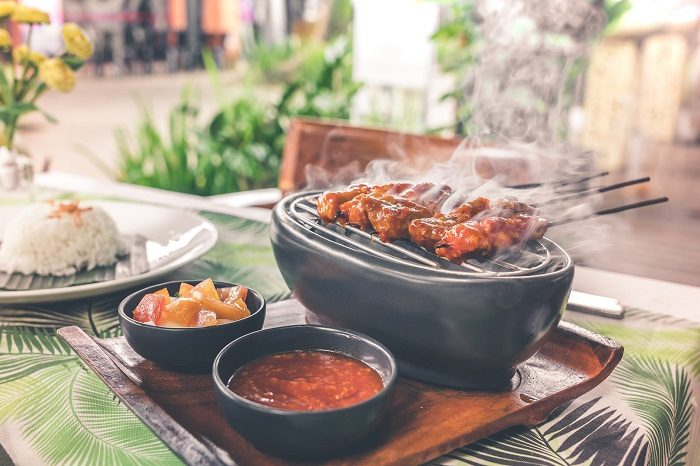 2.Chicken Tikka Masala:
The meaning of tikka is pieces, bites of meat in a creamy sauce flavored with spices. To prepare chicken tikka masala you need garlic, finely grated peeled ginger, ground turmeric, garam masala, ground coriander, ground cumin, whole- milk yogurt, salt, skinless and boneless chicken breasts, ghee or vegetable oil, small onion with thinly sliced, tomato paste, cardamom pods, and dried chilies with crushed red pepper flakes, heavy cream and chopped cilantro.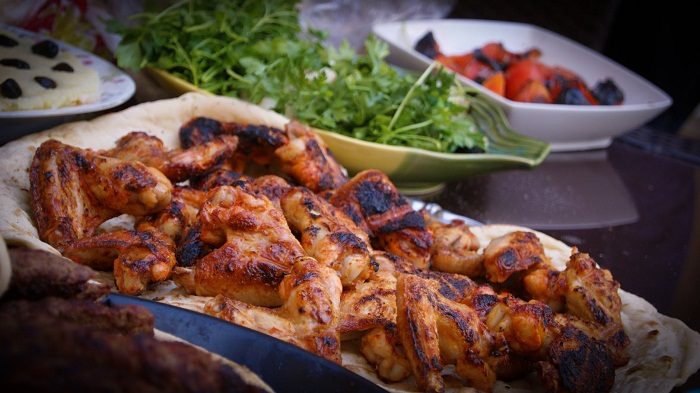 3.Butter Chicken:
Butter chicken is an iconic Indian dish and is also known as chicken makhani. It tastes great with kaali daal and naans tandoor-baked Indian. It came to be in the 1950s in Delhi, at the Mohi Mahal hotel.
To make if you need boneless chickens, lemon juice, salt, red chili powder, fresh unsweetened yogurts, ground coriander, ground cumin, ground turmeric, vegetable oil, onions, garlic paste, ginger paste, chopped tomatoes, chicken stock, Kasuri methi, butter, coriander leaves, cloves, peppercorns, stick cinnamon, bay leaves, almonds, cardamoms seeds.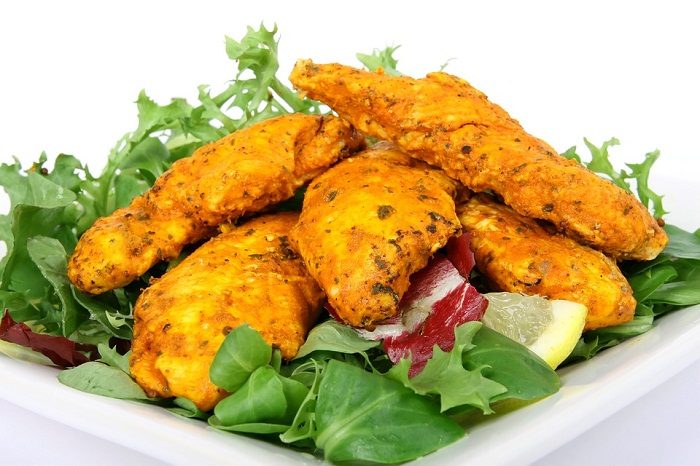 4. Chicken Curry:
Chicken curry is one of the tastiest chicken recipes. To prepare it you need vegetable, canola or sunflower oil, large onions, sliced thin, large tomatoes, garlic paste, ginger paste, coriander powder, cumin powder, turmeric powder, red chili powder, and garam masala powder, chicken pieces with skin removed, hot water, and Chopped fresh coriander for garnish.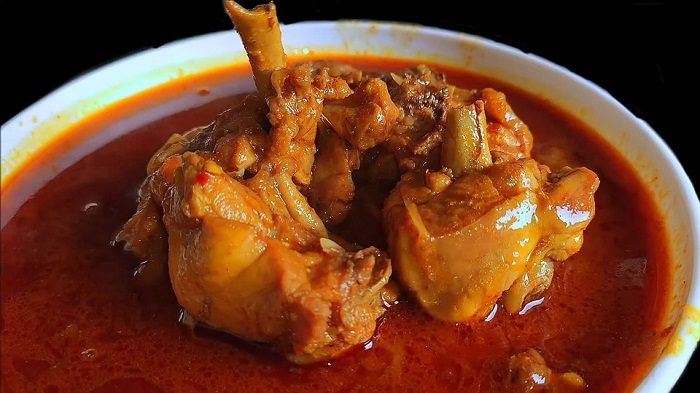 5. Chicken Biriyani:
Chicken biriyani is the favorite and famous dish among the Indians and all over the world also. It was invented in the kitchen of the Muslim Indian Kings and now it is found in every corner.
You need Basmati rice, Chicken cut into small pieces, onion, tomato, ginger-garlic paste, Coriander leaves with finely chopped, Mint leaves, Green chilies, oil, ghee, yogurt, Water Coconut milk mixture, salt, chili powder, Fennel Powder, Turmeric powder , Pepper powder, lemon juice,garam masala etc to prepare chicken biriyani.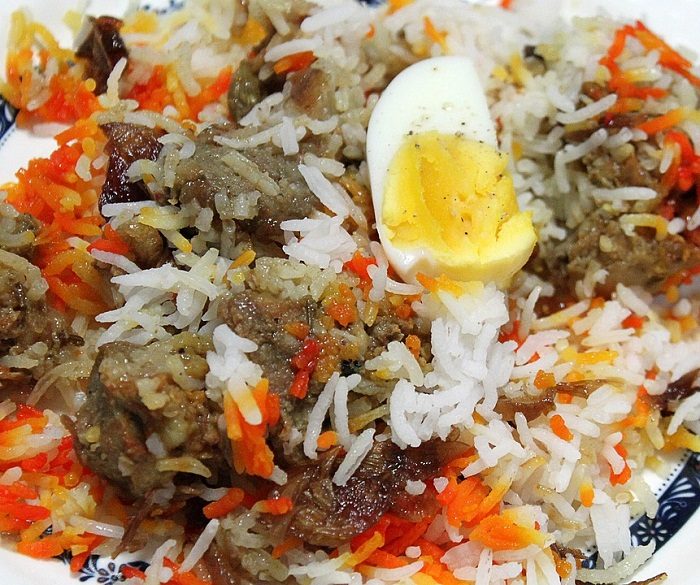 6. Chicken Lollipop:
Chicken lollipop is a hot and spicy recipe made with whole chicken wings. To prepare this item you need chicken, oil, ginger garlic paste, red chili powder, garam masala, salt, cornflour, small onion finely chopped, ginger minced, garlic minced, soya sauce, vinegar, red chili sauce, sugar, water, chopped celery.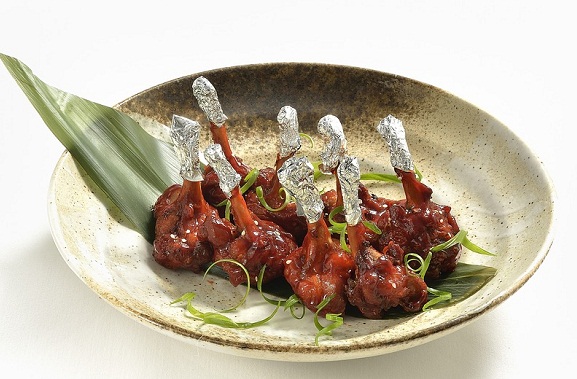 7. Chicken Fried Rice:
Chicken fried rice is an Indo Chinese fried rice recipe using chicken. To make chicken fried rice you need basmati rice, chicken, salt, garlic chopped, soya sauce, vinegar, chili sauce, pepper powder, sesame oil or olive oil, star anise, strand mace, spring onion, bell peppers, carrot chopped, spring celery.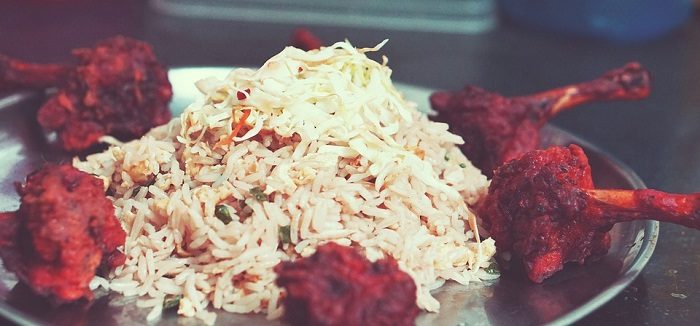 Chicken burger, chili chicken, chicken kurma, chicken nuggets, chicken pakora, chicken pulao, chicken roast, chicken soup, chicken gravy, etc are also Indian famous food recipes with chicken.