Psych Up Your Romance Through Andamans & Nicobar Islands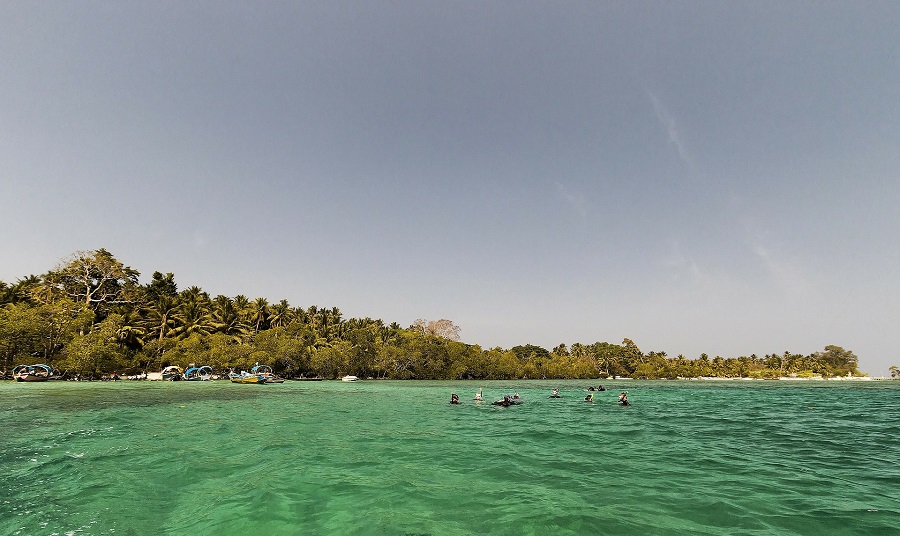 QUICK FACTS –
Andamans Islands are Union Territory of India

A cluster of rough 550 islands

Only 28 are inhabited
How about enjoying your honeymoon vacations in the emerald island that too without making a hole in your pocket? There is no denying that islands irrespective of their locations are the best source of romance for honeymoon couples. And why it would not be? We mean, who else does not want to stay close to the waters, wake up in the morning watching the marine life. Island honeymoon idea ranks amongst the top ideas for enchanting romance.
One such island in India is located off the east coast of India in the Bay of Bengal, and its name is Andaman & Nicobar Islands. Notoriously called India's Own Maldives, the Andaman Islands are known for its romantic vibes, and couples on theirAndaman Nicobar honeymoon packages never faces the disappointment since there is no shortage of prismatic beaches, exotic resorts, glowing sands, and cloudy waters.
Find out more in this article about India's Maldives, Andaman Nicobar Islands.
Fitting Time To Visit –
Except for July to September, these are the heavy rainfall months in the Andamans Nicobar Islands, and tourists don't get many options to go romantic. Otherwise, the remaining nine months are great to fly the Andaman Islands.
How Do I Reach Andaman Nicobar Islands?
The International Airport is situated in Port Blair. Tourists living in Delhi, Mumbai, Kolkata, Bangalore, and Chennai must take a flight to reach Andamans. However, Kolkata and Chennai locals can board the ship or ferry ride to reach Andamans.
Ravishing Places in Andaman & Nicobar For Couples
1. Radhanagar Beach
If you haven't been to the beach in your life, then visit Radhanagar Beach, which looks like a dream out of a fairy book. Located in Havelock Island, Radhanagar Beach is known for offering the splendid sunset views. The beach area is spaced with shining sand, and luscious green forests are neighboring it.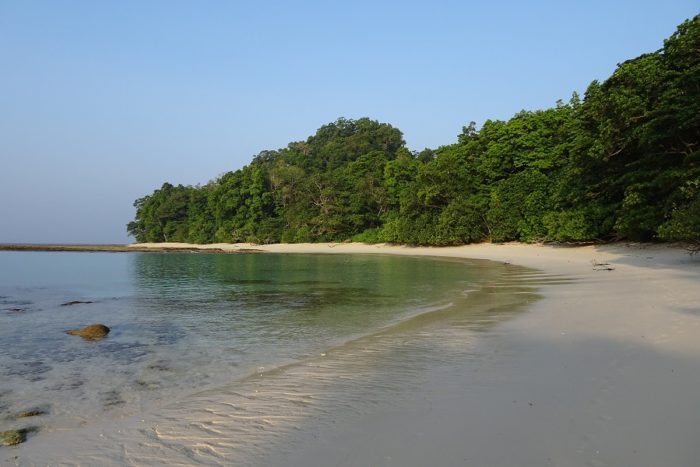 Highlight –
Once this beach was rated Asia's most secluded beach by Times Magazine

For honeymoon couples, there are plenty of sitting arrangement at the beach

Weave romantic talks while dipping your toes and heart in blue waters
Distance – From Port Blair airport, Radhanagar Beach is approx 41 km.
2. Elephant Beach
Located at a walkable distance from Radhanagar Beach, Elephant Beach is also one such paradise beach in Andamans for couples which is notorious for its corals. Couples on their honeymoon package in India must include Elephant Beach if they want to get spoiled by snorkeling, scuba diving, touch coral reef. If you are lucky, you spot giant elephants on the beach.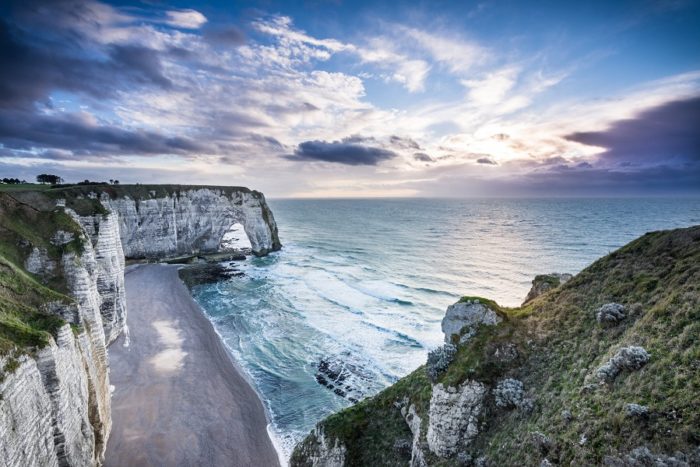 Location & Distance – This spellbinding beach is tucked in Havelock Island, and is 41 km from Port Blair Airport.
Kiss your sweetheart on an underwater marine tour with and view the multicolored fish and coral reefs
Devor delicious seafood at the refreshment spot nearby the Elephant Beach
Breathe the fresh air and if possible, stretch your mind with yoga and meditation over the beach
3. Ross Island
Ross Island is famous as a historical tourist destination where the Britishers used to punish those freedom fighters who took part in the 1857 Rebellion. Get to visit Cellular Jail on a guided tour and understand the agonizing past. Its notorious name is "Kalapani Ki Saza." Ross Island has situated just 3 km from the capital Port Blair.
Highlight –
Show your patriotism and watch the sound & light show that was held in the evening
Watch the story and struggles of the brave freedom fighters of India that are proudly displayed on the prison walls
Visit the library on the first floor and analyze the important moments from the first war of independence
4. Aberdeen Market
Nightlife is mainstream, so be a shopping animal, and shop till you drop at Aberdeen Market. It is located in Port Blair and is a place where ladies can show their bargaining skills over the household items, pearl stones, and handicrafts.
5. Chidiya Tapu
Chidiya Tapu is an enchanting offbeat honeymoon location in Andamans which is talked about for it laidback vibes, colorful corals, and migratory birds, and mesmerizing ocean views. Couples who are looking for an ultra-secluded place must visit Chidiya Tapu in the Andaman Nicobar honeymoon package.
Isn't the Andamans Islands an amazing honeymoon getaway for couples? Indeed, it is!