Places To Visit In Himachal Pradesh In Summers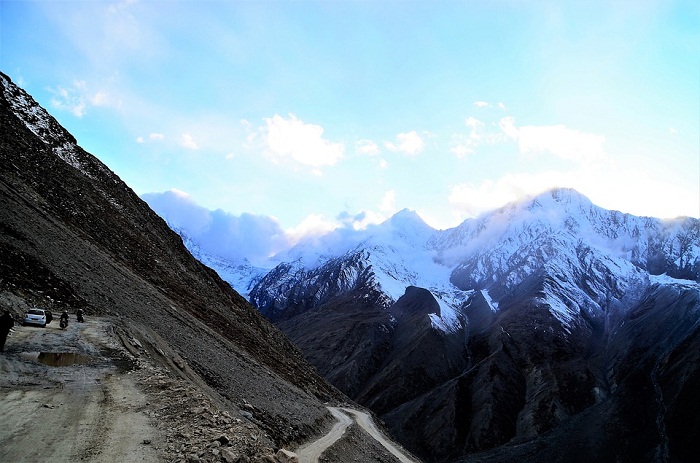 Everybody thinks of a chilly destination when summers hit hard in the months of May and June. In India, there are a lot of Places To Visit In Himachal Pradesh In Summers. One of the destinations where you can escape in the summertime is Himachal Pradesh. Himachal Pradesh is a blessed state with incredible beauty and immense charm. It is located in the northern parts of the Himalayan region. The capital of the state is Shimla. Himachal is all filled with lush green meadows, gushing waterfalls, flower carpeted hills, fast-moving rivers, gorgeous mountains, fast-paced and busy lifestyles.
Himachal Pradesh has a strong Tibetan presence. You will see a lot of Buddhist temples and monasteries. The place is also famous for Trekking, Skiing, and climbing spots.
The best time to visit Himachal Pradesh starts from April to June. The temperature goes 5 degrees to 24 degrees Celsius and in night drops down to 3.2-degree Celsius.
Also, read Best Places to Visit in Visakhapatnam.
Here is a list of Places To Visit In Himachal Pradesh In Summers:
1. Shimla:
The capital of the state and most popular place in Himachal Pradesh, Shimla is located at a height of 2200m is also called the summer capital. It is also known for its Victorian Archectiture which is reflected in certain areas of the city and comes among the most beautifully designed cities in India. The picturesque hill station offers mesmerizing views of the mountains from the top and magical greenery all around.
Places to visit in Shimla: Kufri, Mall Road, The Ridge of Shimla, Green Valley, Jakoo Hill, Shimla State Museum, Kiala Forest, Kali Bari Temple, Christ Church, and many other beautiful attractions.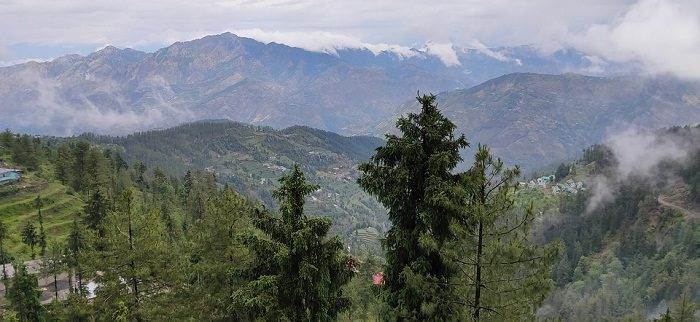 2. Kasol:
Kasol is a hamlet in the district Kullu of the Indian State of Himachal Pradesh and the best place for a summer vacation in Himachal Pradesh. It is situated in Parvati Valley, on the banks of Parvati River, on the way between Bhuntar and Manikaran. Kasol comes among the popular treks of India. The place is all surrounded by rocky trails, high snow-covered mountains, deodar forests, and Parvati River. Kasol is famous for its Hippie culture and it is a paradise to travelers and backpackers.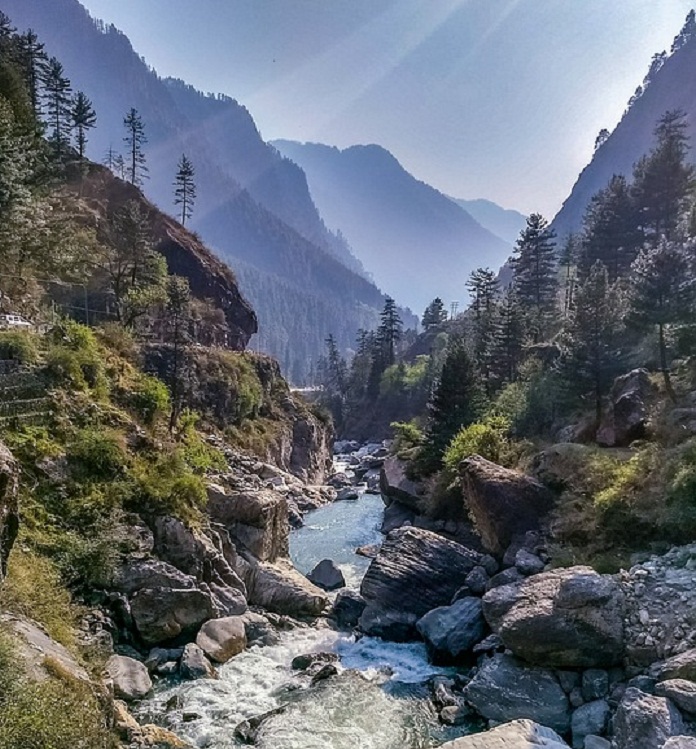 Places to visit in Kasol: Malana, River Rafting, Chalal, Manikaran Sahib Gurudwara, camping and many other things you can do near Kasol.
3. Kheerganga:
Kheerganga is a small village in the Parvati Valley and the place of summer treks in Himachal Pradesh. The place is famous for Hot springs. Kasol- Kheerganga trek is very famous among trekkers. A lot of tourists visit Kheerganga and its nearby villages every year. The hot springs of Parvati Kund are famous among trekkers as well as Hindu and Sikh pilgrims as they believed the water has sacred healing elements.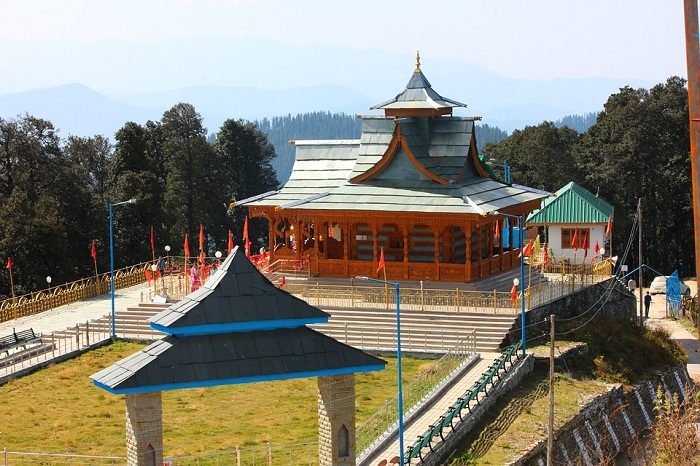 Places to visit: A small hike to Karthikeyan and Pandavas Gufa, Hot springs pond, Shiva Temple near the Hot springs.
4. Manali:
Residing in the laps of the Himalayas, Kullu & Manali hill stations is one of the most beautiful hill stations in India. Kullu & Manali lies between the impressive peaks of Pir Panjal and Dhauladher ranges. The place is all surrounded by snow-clad mountains, dense thick forests and the Beas River which flows throughout the region. Kullu and Manali are two different nearby places, nestled in the snow-clad ranges of the Himalayas. Manali is famous for waterfalls, trekking, and scenic views. Kullu is a valley of amazing sights and temples.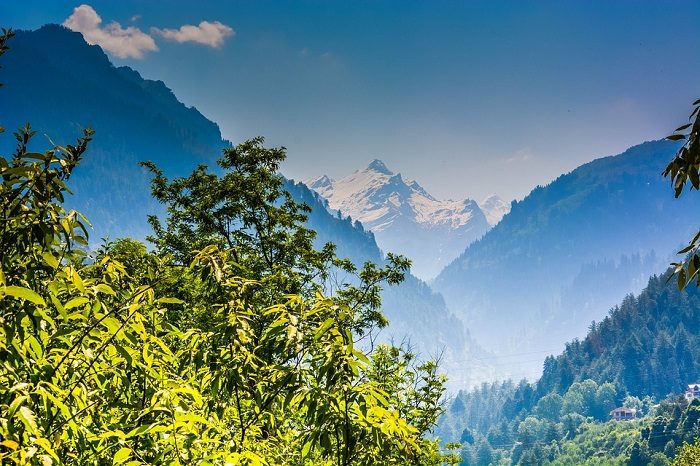 Places to visit in Kullu & Manali: Beas Kund, Chandrakani Pass, Rohtang Pass, Solang Valley, Bijli Mahadev, Raghunath Temple, Jagannatha Temple, and one of the best tourist places in Himachal Pradesh in summer.
5. Dalhousie:
Dalhousie is a small hill station located on the 5 hills tucked in the Dhauladhar range of the Himalayas. The place has old warm charms, mesmerizing views, scenic landscapes, flowered packed meadows, pine-clad valleys, fast-flowing rivers, and some of the most spectacular views of the World. Dalhousie is known for its scenic beauty having waterfalls and river streams.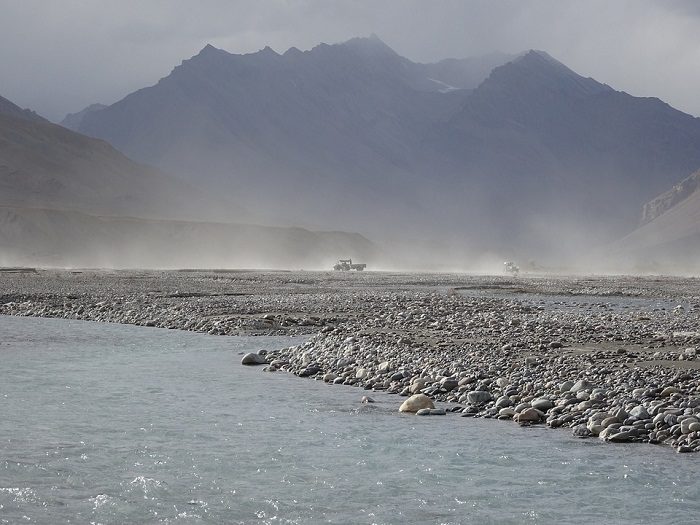 Places to visit in Dalhousie: Panchpulla, Daikund Peak, Sathadhar Falls, St. Francis Church, St. John Church and so many other famous tourist attractions.
6. Kasauli :
Kasauli is a small hill town in the north Indian state of the Himachal Pradesh. It is the place to paradisiacal attractions that offers soul-satisfying and amazing experience. It is located at an elevation of 1800mts above sea level gives amazing views of sunsets and sunrises. This quaint hill town is covered with beautiful wonders of nature. Kasauli is home to colonial-era houses, orchards, and green-roofed Christ Church and many other popular places that attract a lot of tourists every year.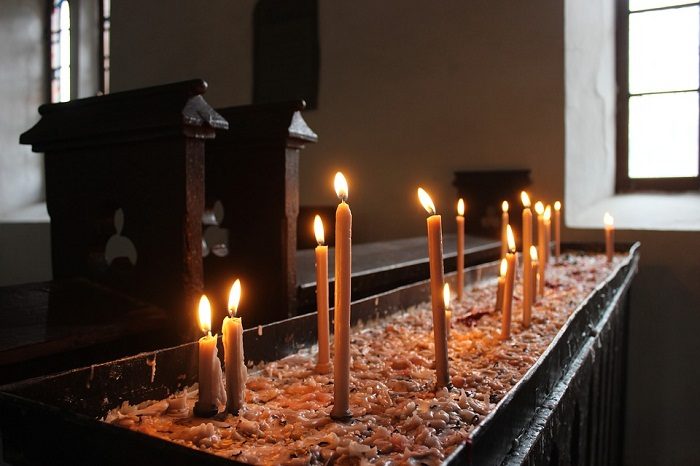 Places to visit in Kasauli: The Gilbert Trail, The Sunset Point, Monkey Point, Sunrise Point, Gurkha Fort, Christ Church are some of the popular places in Kasauli.
7. Khajjiar:
This beautiful hill station near Dalhousie is also known as "mini Switerzland of India" is surrounded by green meadows, dense cedar forest and known for its beautiful temples. The place offers a unique combination of forests, lakes, and pastures.
Khajjiar is also a starting point for Chamba, Dalhousie, and Kalitop Wildlife sanctuary treks.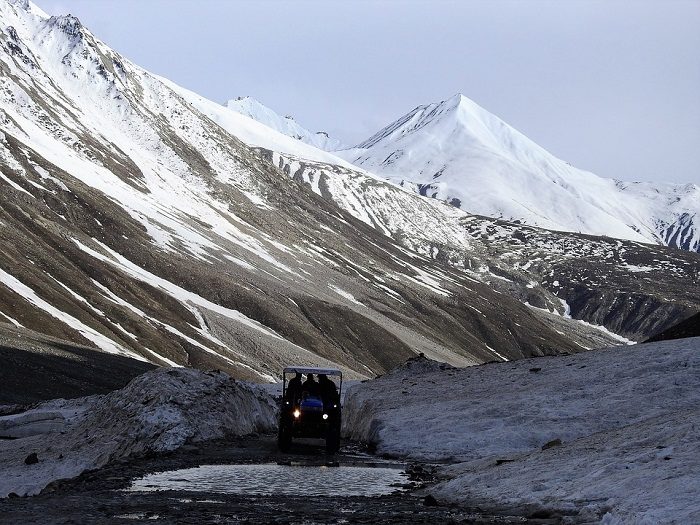 Places to visit in Khajjiar: Khajjiar Lake, Kailash Villages, The Kalitop Wildlife Sanctuary, Khajji Nag Temple, Panch Pandav tree.
8. Chamba:
Chamba is a town in the Chamba District in the northern state of Himachal Pradesh. It is a picturesque valley, amidst in the Shivalik ranges and famous for its ancient temples. Chamba lies at River Ravi, in a valley between 2 mountain ridges. It is one of the most loved tourist destinations in Himachal Pradesh.
Places to visit: The Laxmi Narayan Temple, Sui Mata Temple, Chamunda Devi Temple, Brajeshwari Temple are the famous temples one should visit when in Chamba, Himachal Pradesh.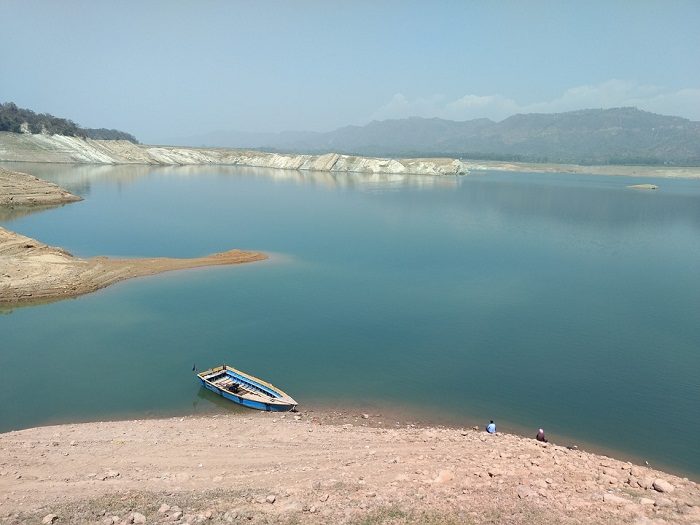 Souza, Kinnaur, Kufri, Bir Billing, The Spiti Valley, and a lot more Places To Visit In Himachal Pradesh In Summers. Feel winters in summers; spend your holidays in the lap of nature with peace and scenic views.
Plan your next summer vacation in Himachal Pradesh. And make your hot summer cold by enjoying holidays in Hill Stations.
Live. Travel. Explore!