7 Family Vacation Destinations To Visit In 2022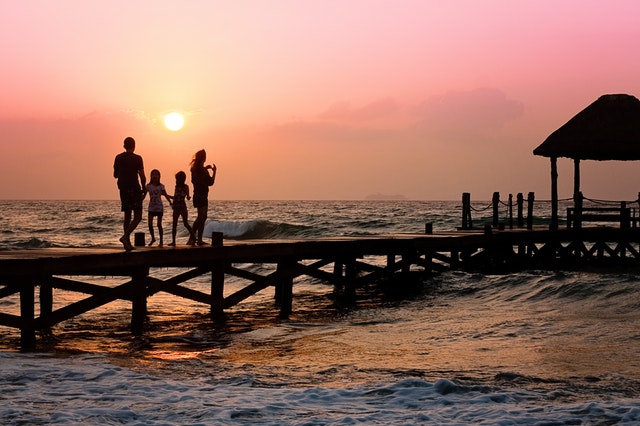 We all need a break from routine life, especially during these pandemic times. Life can be a little bit overwhelming, and we more often than not need a break to spend some quality time with the family. What is a better way to unwind than a vacation with the family? There are several places you can visit and have that much-needed break. You can visit these places without straining your wallet or compromising your safety. Here are the top places to visit with your family in 2022.
Baltimore, Maryland
Baltimore has several art museums that your family can visit. Here you can get some knowledge of American history. The art museums are also something your eyes can feast on. One of the most popular attractions in Baltimore is the national aquarium. It is full of awe-striking exhibitions from open ocean environments and coral reefs to the amazon rainforest.
With the coronavirus still not contained completely, we need to practice safe travel. Most places with large footfall do an on-site PCR test to see that you are Covid free, and some ask for a report of a recent test. When you need rapid covid testing in Baltimore, the best option is to contact Drip Hydration, CVS, or Solv Health. You can book online and get the rapid test done with same-day results.
Bora Bora Island
Bora Bora is one of the most popular destinations, with everyone having it on their bucket list. Bora bora is a small island, but its size is barely a problem. The breathtaking beauty it offers cancels out the fact that it is small. The breathtaking tropical island has a dormant volcano that stands out at its center with a beautiful green jungle emanating from it.
The island has plenty of luxurious resorts and pristine beaches. The friendly locals can take you on an off-road excursion where you can marvel at the sites the island has to offer. There are several activities that your family can indulge in while you're there.
Jamaica
Jamaica is highly popular as a beach destination. You can visit the beautiful, culture-rich capital Kingston where you can experience their raw and live culture. You can also visit several museums like the Bob Marley museum and the Jamaica Music Museum. These museums will give you an insight into the city's musical history.
If you are a fan of reggae, this should be a top vacation destination for you. There is also North Beach, just a short drive from Kingston. You and your family can enjoy the breathtaking views and spend some time under the sun.
Lisbon, Portugal
Lisbon has beautiful, striking architecture and very rich history. You can get a Lisbon city pass at $20 each, and with that, you get 24 hours of admission to everything from historic monasteries to modern museums. The family can visit the historic Pasteis de Belem Café and enjoy tasty pastry for just a dollar.
You can enjoy a bottle of wine at a fancy restaurant for under $10. You can get a fully serviced apartment for around $150 per night, which is inclusive of baby equipment such as strollers and bottle warmers.
Tallinn, Estonia
If you want to relax and enjoy a tranquil trip learning about old history and providing your kids with a great learning experience, Tallinn is the place to go. Your family can visit the Estonian Open Air Museum to learn more about Estonian culture.
One of the country's famous attractions is its UNESCO-protected old town. It is a small, well-preserved area with many local food joints. Olde Hansa is one of the popular restaurants in the small town. It has musicians performing every night and meals prepared using 15th-century recipes.
London, England
London is a country everyone should make a point of visiting at least once in their life. London is just a collection of different worlds in one. The great aesthetic comprising a blend of modern-day attractions and historical landmarks is breathtaking. A trip to London is nothing short of exhilarating.
For a first-time visit, make a point to visit these places – The British Museum, Tate Modern, The Tower of London, and The Buckingham Palace. The balance between the old and modern London culture is amazing and will leave your family mesmerized.
Tokyo, Japan
The capital city of Japan will give you and your family nothing short of a refreshing experience. The great city is popular for its busy streets and plenty of skyscrapers adorned with flashing neon signs. The museums and historical sites in this city are top of the class. There are plenty of century-old temples and shrines to explore.
The cherry blossom season is the main highlight of the city. There is not a more spectacular site that your family would see. The city overflows with beauty in this season. Photographers and nature enthusiasts would have a ball during this season.