7 Common Types of Group Tours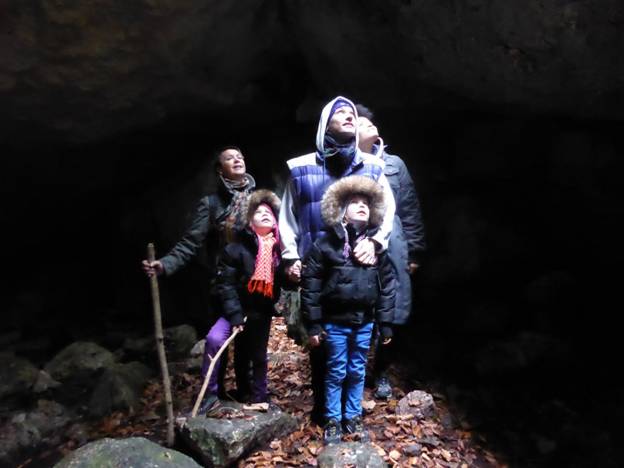 We all need to break from the monotonous life at some point! Group tours are a great way to embark on a memorable journey with the right people.
Learn about common types of group tours which people with "wanderlust" in their Instagram bio won't even know.
It is also a good read for those trying to figure out what group tour type will be best for their business.
Let's get started with 7 Common Types of Group Tours without any further ado.
An All-Girls Or an All-Boys Group Tour
Boys and girls are made differently, and that might sometimes come in the way of you being completely bold to take a plunge. The group tour is perfect for both bachelorette and married people. Bachelorettes can have the craziest time of their life with ultimate freedom before they get themselves ready for a lifelong commitment. On the contrary, married couples can take some time off for themselves with their gang to release the tensions of life. Such tours are usually packed with adventures and randomness where you can be the truest version of yourself.
Volunteer Group Tour
It is everyone's social responsibility to chip in in their efforts to preserve our home planet. Whether it is a rainforest & marine Conservation project followed by watersports in Tanzania, an education campaign to teach kids in South Africa, or a health awareness program followed by the distribution of basic healthcare commodities, the blend of volunteer work and tourism, known as voluntourism, is on the rise. It is a group of professionals visiting underprivileged areas with a mission to achieve. Many volunteer group tours enjoy their mission stint by visiting famous places in the area and engaging in fun activities.
Student Group Tour
Student group tours are usually of three types:
Educational
It is usually a short-term study program abroad or a service learning opportunity funded by the Institute for the cream of the crop. The group consists of students from across the city or country supervised and guided by the respective staff members. Accommodation and educational costs are usually covered by the school or college management.
Recreational
Many students go on these types of group tours on their farewell. They journey to an exciting spot offering activities like hiking, star-gazing, or kayaking. Recreation group tours last 2-3 days with some fun-packed activities planned that contribute to community service.
Event team
It usually comprises students from the choir and educational competitions. It offers possibilities for students to travel away from their hometowns and perform in huge public settings to perform at the event.
Sports Group Tour
The sports teams participating in national and international competitions get to travel around to play their matches. Even though the main mission of the trip is to participate in the competition, there will be some leisure time to explore the area and lighten up your head before the big game. Travelling with teammates makes it even more fun and memorable regardless of the match's outcome. Sports group tours are great for youth development by offering exposure, boosting confidence, and improving skills when playing against a quality side.
Adventure Groups Tour
An adventure trip is tailor-made for those who believe in the YOLO mantra – "You Only Live Once". The tour typically includes activities on many people's bucket lists for a while. Be it a hot air balloon ride over Cappadocia, Camping at Everest Base Camp, Cliff walking at Huashan Mountain, Bungee jumping from Bloukrans Bridge, or Shark Diving in the Caribbean, an adventure group tour is not for the faint of heart! The group is usually of 15-30 adrenaline-seekers ready to make every second of their life worthwhile.
Cruise Group Tour
Only those who have done it will understand the exhilaration of cruising with a group! It's an excellent opportunity to gather a diverse group of individuals on board in the pleasant and carefree ambience while oscillating with the flow of water. It is also the most cost-effective option since expenses are divided amongst the group while you enjoy many luxuries. Escape to the blue waters with your friends and family to ensure quality time in an opulent style!
Destination Weddings Group
When you think you've exhausted all possibilities for making your special day more unique and memorable, the wedding destination play card walks in! Planning group tours in tropical islands like Mauritius, Seychelles, Hawaii, etc., will not make much sense until there is a romantic energy associated with the trip. What better than a destination wedding where your guests also breathe in these places where love is in the air? Although normal weddings can be costly, destination weddings can be relatively affordable if planned correctly to go beyond the norms and turn your perfect day into a lovely and delightful short vacation for you and your guest list.
Wrapping Up
That's all from the 7 Common Types of Group Tours! They all are great options if you are on a budget but want to enjoy all the luxuries.
The comprehensive guide lets you choose which group tour will suit you best. So, don't wait? Pack your bags, pick your group and engrave indelible memories that waves of time can never fade.