7 Best Places to Visit in Asia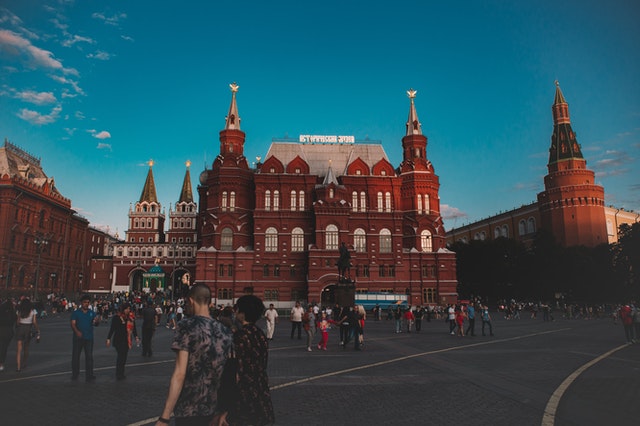 If you are intending best places to visit Asia, you are probably wondering where precisely you should go and what things you should see/do.
Making a decision can be very challenging, especially since people have limited time and resources, and because of the extent of the continent.
Nowadays, traveling to Asia is more manageable than ever, particularly because of low-cost flights from all around the globe.
We had to short-list some countries or it would take hours to read this blog post. That doesn't mean that countries not appearing here are not good enough!
Every single country in Asia has something great to offer, it's only a matter of personal choice.
If you are interested in more details and guidance on traveling to Asia, check out the Big Booty Fish blog for additional articles.
Now, here are the 7 best places to visit in Asia.
China
The most populated nation in the world, China is a country of one of the world's earliest civilizations.
No matter where in China you are, you'll simply always stumble upon marvelous cultural and historical landmarks.
It would take a lifetime to thoroughly explore China, but some of the most common attractions are The Great Wall of China, Forbidden City, and the Terracotta Army in Xi-an.
Furthermore, it's a country of wondrous landscapes, including highlands, desert, but also the swiftly modernizing cities that look like something appearing in the science fiction movie!
Maldives
A country consisting of about 1200 islands and atolls, it's a place of some of the most breathtaking beaches ever!
It's well-known for its extravagant resorts and retreats, where some of the wealthiest people own private islands.
Moreover, it's a wonderful place if you are into scuba diving or snorkeling as there are countless astonishing and unusual sea creatures to explore.
Malaysia
If you are looking into a more economical and more convenient option than the Maldives, look no further!
This incredible country consisting of East and Peninsular Malaysia has some of the most pristine rainforests on the planet.
There is an abundance of trekking and wildlife exploring possibilities, and one of the most prominent is of course seeing orangutans in their natural environment.
Furthermore, Malaysia has blooming multicultural cities and regions, with plenty of culinary options to try out.
One of the most popular examples is Kuala Lumpur, with its marvelous sightseeing possibilities.
Cambodia
Among many other things, Cambodia has astounding ancient ruins and archaeological localities.
Formerly a territory of the Khmer Empire, which gave us one of the most amazing temples and palaces in the world, built between the ninth and fifteenth centuries.
The most famous structure is of course Angkor Wat.
Moreover, Cambodia has energetic and flourishing cities, such as the capital Phnom Penh and Siem Rep, and remarkable tropical islands.
Nepal
The number one place in the world for mountaineering and trekking, Nepal is a breathtaking country full of a marvelous landscape.
The most towering mountain top, the all-famous Mount Everest is located in Nepal.
Even though this country is characterized by the Himalayas, it's also important to recognize that Nepal is full of precious cultural inheritance.
With multiple ancient temples, monasteries, and palaces, there are so many things to keep you interested in visiting Nepal.
India
One of the most sought-after traveler destinations in Asia, India is a place of one of the oldest and culturally richest civilizations.
A mixture of numerous different cultures, languages, religions, and people, India's heterogeneity is what makes it astonishing.
From superb seashores, wildernesses, and the Himalayas mountains in the north, or cities like Mumbai and New Delhi, there are so many things to visit and do in India.
Thailand
Resided among The Gulf of Thailand and the Andaman Sea, this attractive vacationist destination has lots to offer!
From unspoiled beaches to dense jungles, Thailand attracts swarms of people every year, and for good reasons.
Some of the most popular cities are Bangkok, Chiang Mai, and Chiang Rai.