Top 5 Nature Republic Products for Soft and Glowing Skin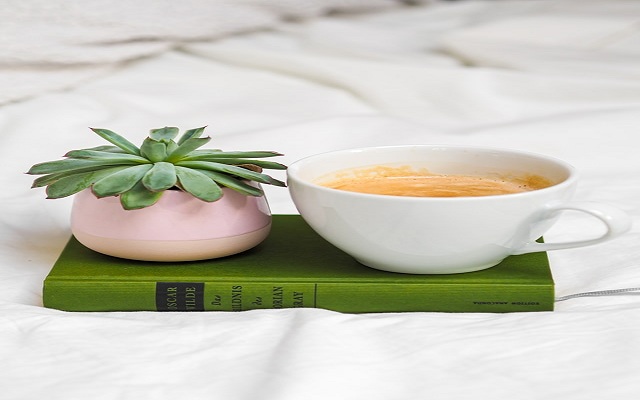 Koreans love taking care of their skin, which is why their beauty companies are known for manufacturing high-quality products using natural ingredients. Men and women from all over the world are captivated by Korean face and body skincare products.
Nature Republic prides itself on promoting a refined, easy-to-do, and straightforward head-to-toe beauty regimen for varying skin types yet. It's a company that uses high-quality natural ingredients sourced from different parts of the world. Get a chance to know the best-selling beauty products of this premiere skincare and beauty products company.
Here are some of the products you should try for glowing skin:
1. Soothing and Moisture Aloe Vera
If you want to achieve a soft and glowing skin, find a skin product with active natural ingredients, like aloe vera. This 92 percent soothing gel with aloe vera from Nature Republic is versatile that can be used all over your body for moisture and hydration. It's great for facial and body applications.
You can even apply it on your nails or hair without a heavy or sticky feel. It's a must-have for all households as it provides immediate relief from sunburn and razor burn. Also, when used as a face pack, it revitalizes a stressed complexion. Many customers love this product because it's natural and free from artificial color, paraben, and mineral oil, suitable for all skin types.
Check more details: KAZIMA Aloe Vera Soothing & Moisture Facial Skin Mist Toner – (No Sulfate, No Parabens, No Xanthan, No Mineral Oil), 135 ml
2. Soothing and Moisture Aloe Vera Gel Mist
Pollution, stress, and caffeinated drinks can make your skin dull and look tired. A hectic work schedule can make your appearance older without proper skincare. That's why it's crucial to have a quick skin treatment even if you're outside the home using a skin gel mist. A facial mist gives instant radiance and softness to even the most tired face.
With this 92 percent soothing light and refreshing aloe vera gel facial mist from Nature Republic, your skin looks fully rejuvenated. It's a handy spray bottle you can keep in your bag all day for emergency skin hydration. You don't need to apply a lot; a quick spitz will quickly lighten up your complexion.
3. Super Aqua Max Deep Moisture Sleeping Pack
Sleeping masks or sleeping packs promote moisture and care while you sleep. It enhances the protection of your skin during both warm and cold nights. If your skin tends to dry in summer, you can use a deep moisture sleeping pack at night to make your skin feel soft and hydrated. It repairs the skin in just seven days a week with a maximum of two weeks of use.
For your nighttime skincare routine, try a deep moisture sleeping pack, which is a scented overnight mask made with Hawaii's deep seawater marine-derived nutrients. It nourishes the skin during sleep, so you'll wake up having softer and smoother skin. It won't clog your pores and makes your face super moisturized. This super-light mask can provide moisturizing effects, and your skin feels softer and brighter.
4. Ginseng Royal Silk Emulsion
An emulsion is one of the products that encourage smoother skin. If you want to have glowing skin, you should use an anti-aging product with ginseng. The anti-aging Ginseng Royal Silk Emulsion leaves your skin velvety soft and silky.
This fantastic emulsion features ginseng extract, which is a potent antioxidant that helps combat signs of aging like fine lines and wrinkles. It also contains royal jelly and golden silkworm extracts that make your skin clear, moist, wrinkle-free, and bright. It's readily-absorbed by the skin and has a non-sticky formula, making your skin softer and hydrated.
5. Cotton Armpit Kit
The pits of your arms are prone to darkness and rashes because of the sweat and build up that occurs over time. Once a part of your skin is exposed to moisture and sweating, it can darken and eventually become damaged. Since it's prone to friction, these pits can come in contact with each other and stress the skin cells.
One way to remedy a sensitive part of your body is to use a Cotton Armpit Kit that includes a Cotton Armpit Wash and Cotton Armpit Whitening Cream. These products induce a soft and glowing armpit.
Conclusion
Appreciate the beauty of nature with the best ingredients used in skincare products today, including aloe vera gel mist, marine-derived nutrient-rich sleeping pack, ginseng extract emulsion, and aloe vera gel. These top of the line skincare products are in demand because they're not heavy or sticky on the skin, and they provide intense skin hydration, moisture, and rejuvenation.
Best Nature Republic Products for Soft and Glowing Skin: