Quick makeup tips for brides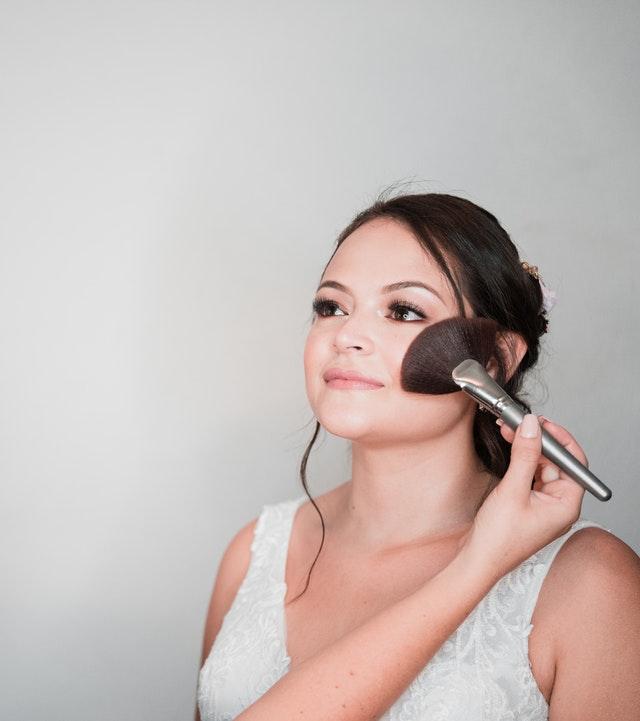 Getting married? This calls for celebration.
Marriage is one of the most memorable days of your life. You are probably the most photographed person of the day. From your wedding gown to jewelry, everything adds a splash of elegance and charm to your overall look.
However, the most important thing is your makeup. While not every bride hires a makeup professional, if you are planning to do on your own, we have some tips for you:
1. Prepare your face
Makeup only looks good if your skin is flawless, clean, and healthy.
To get the desired bridal look, prepare your face before applying any product.
Follow these steps:
Wash your face with lukewarm water
Apply a cleanser to make your skin look spotless and fresh
Scrub your face to get rid of dead skin cells
Use a toner or serum to hydrate your face
Gently apply a moisturizer to your face
Finally, use a primer to set the base for a perfect makeup
2. Let your eyes speak
Eyes are the most expressive part of your face and when it comes to your bridal look, nothing can beat the beauty of gorgeous smokey eyes.
Smokey eye makeup has been in trend for quite a long time and has become a go-to option for many brides.
Tips to achieve a smokey eye look are:
Gently rub primer to your eyelids
Apply mascara and eyeliner
Use bright and dark eyeshadow like deep brown, purple, red, or any other color you want
Dab a small amount of shimmer on your lid
3. No glossy lips
There is nothing more frustrating than seeing your lipstick smudging all up on your champagne glass.
Avoid using too dark or glossy lip colors.
The best bet is to apply red or maroon lipstick and use your finger to tap and buff the extra color from your lips.
Even better, say no to glosses and use cream-based or matte lip colors.
4. Pick the right blush color
To add glow and warmth to your face, choose the color of the blush as per your skin tone.
For instance, if you have a light or fair skin tone, use soft pink shades to achieve a natural look. And if you have a dark skin tone opt for berry, raisin, or warm brown blush shades.
At last, dab a small amount of highlighter on the cheekbones.
5. Keep your brows simple
Most brides overlook their eyebrows. However, perfectly shaped and groomed brows can create a huge difference and can help you stand out from the crowd.
Follow these steps to get gorgeous wedding-day eyebrows:
Give your brows a good shape

Use pencil or gel to fill bare spots in your brows

Dab some brow powder to define your brows

Apply concealer to brighten up your brow area
In the end…
Bridal makeup is all about looking glamorous yet not 'loud.
Choose the products that compliment your taste, personality, and wedding dress. It's your day, so look and feel your best!
Apart from the above, a little planning and preparation make sure everything goes smooth on the big day.