Planning an Epic Road Trip: A Few Essentials to Consider Before Heading Out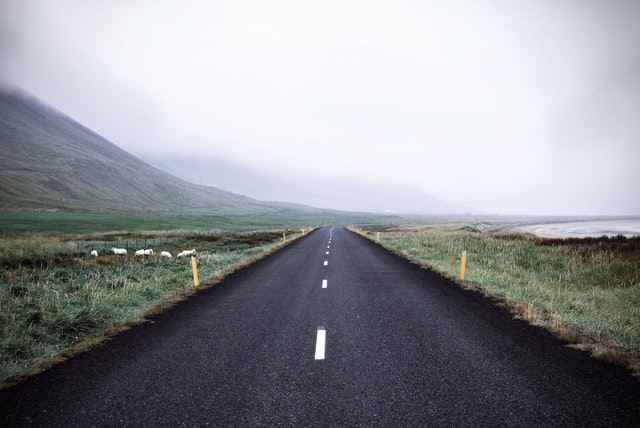 Taking a road trip has always been a favorite pastime for many Americans. And rightfully so because North America offers any traveler a dynamic landscape with attractions in every direction.
But taking a road trip requires a bit of strategic planning in order to ensure safety and comfort along the way.
Before you head out onto the open road, there are plenty of things to do aside from updating your insurance policy and taking other preparatory measures just in case you get into an accident. And though the latter is important, keeping safe and comfortable requires a little more thought.
The fact is, anything can happen while out on the road. But if you want to have the advantage of comfort and convenience, there are a few tools you should bring that may help out along the way.
Here, we'll detail a few essentials for having a successful cross-country road trip.
Have an Alternate Destination in Mind
No matter how much planning is involved, sometimes things happen that we're unaware of several hundred miles down the road. And this is why having an alternate plan is a great strategy while out traveling.
For example, if you're heading to a wilderness retreat, or to a popular campground, it's not uncommon to arrive and be without lodging accommodations. Additionally, the area where you're planning to visit could be visited by inclement weather, or be forced to close for any reason.
As such, having an alternate plan already in place will help when you arrive and are forced to turn around. In this case, choosing a nearby destination that doesn't require too much additional travel is ideal for keeping your peace of mind.
If you're traveling solo, this might not be too much of an inconvenience for you. But if you're with your family and you have small children, having a contingency plan will save you a world of headaches and discomfort in the car.
Learn How to Read a Map
In today's advanced technological world, many younger travelers navigate from place to place using their faithful GPS. And though GPS technology continues to advance, there are still several areas around the country where you may not be able to use this technology.
Learning how to read a map is an essential skill for any traveler. And this is going to be your failsafe tool when you find yourself in a dead zone, or in an area where you're without any type of service.
Keeping a road atlas or a detailed map of the area where you plan to travel are tools that any traveler should keep in the car just in case you get lost or stranded. And these maps may also offer you a better perspective on local attractions and places that you might not have thought to explore before.
For example, many atlases have points of interest, rest stop information, alternate routes, and local resources listed in the map legend, unlike a typical GPS. And you can use these to your benefit.
Extra Food and Water
Many road travelers stop periodically for lunch or snacks along their route. But when you're taking a road trip over a long distance, packing extra water and food with you before you leave home not only becomes more convenient and cheaper, it could actually save your life.
For example, many people when they travel out west or in arid regions don't properly anticipate the amount of water needed to survive. And for some travelers, this isn't even an afterthought.
But if you break down in the summer somewhere in Nevada with no services for miles, you could easily die of thirst in just a few days.
As a precaution, ensure that you have enough food and water with you to last for a few days just in case you have to walk to find help. Taking a road trip should be a fun and exciting experience. But if you go out ill-prepared, your trip could turn out to be a nightmare. As such, following the tips listed here will help to ensure that your trip is a success.
Additional resources:
FVF Law recommends that you familiarize yourself with road law to protect yourself in the event of a road accident
How to document damage after an auto accident