15 Essential Things to Pack for Your Next Trip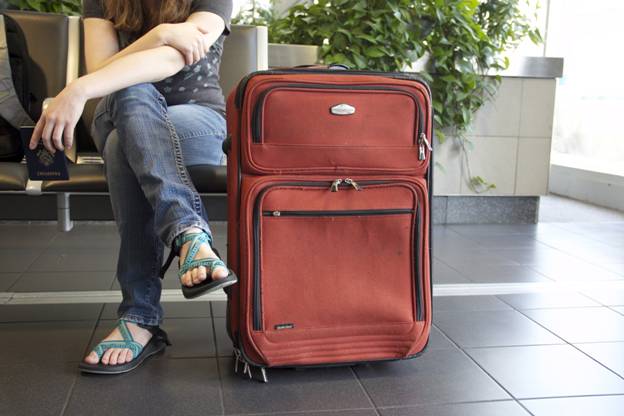 Out-of-state business meetings, family get-togethers, extended road trips, and vacations all have one critical ingredient – packing properly. Forgetting essential items is almost always super stress-inducing and can lead to being unable to dress for specific occasions or even inclement weather.
No matter whether you use a travel backpack or a traditional suitcase, there are a few essential things you need to ensure that you pack for your next trip.
Crucial Cold Weather Gear
As of this writing, winter is in full effect virtually everywhere around the country. While you're unlikely to forget those quality men's and women's ski clothes if you're headed to the mountain slopes, there are 5 other items that you definitely don't want to forget.
1. Thermal underwear – take 1-2 pairs of long underwear made from merino wool or quality cotton in order to ensure they provide as much comfort and warmth as possible.

2. Winter hat and gloves – you may not be planning on spending much time outside but these are two essential items that you should always take with you.

3. Sweaters – long-sleeve sweaters are great for indoor shopping, eating, and lounging so be sure to take 1-2. Once again, merino wool, cashmere, or cotton fabrics are the best.
4. Waterproof boots – even if it's a business trip, having winterized boots with you could protect you from frostbite if you experience things like vehicle breakdown or power outage.
5. Quality socks – protecting your feet is imperative and you should always take at least 2-3 pairs of quality wool socks.
Critical Summer Supplies
Again, no matter what your reason for traveling is, forgetting any of these items could result in an undesirable overall experience during the summer months.
1. Sunscreen – while readily available at most souvenir shops and even convenience stores located around popular summer tourist spots, getting caught without protection from the sun is a big no-no.
2. Swimsuit – you may not plan on hitting the pool but you never know when you may want to cool off after a long day of meetings and you don't want to have to run out and buy one just to get wet for an hour or so.
3. Shorts – they may not be appropriate for dining or meetings but you should take along a pair or two of nice shorts to wear during your downtime.
4. Shoes – take more than one pair and vary the style. A pair of dress shoes for men or heels for women, sneakers, and sandals will keep you prepared for any occasion.
5. Nightwear – you may usually sleep in your birthday suit but that's generally not a good idea when traveling. Take a pair of cool and comfy pajamas just in case there's some sort of emergency in the middle of the night and you have to get out fast.
Basic Essentials
Though some of these are almost second nature to pack, it's always nice to have a checklist to help ensure that you don't forget anything. Make sure you always take the following:
Toiletries – toothbrush, deodorant, razor, etc. You can find affordable really nice unisex toiletry bags to keep everything together instead of floating around in the side pockets of the suitcase.
Prescriptions – be sure they are in the appropriate bottles with labels intact
Tablet/cell phone chargers – ensure you have the right plugs if you're visiting Europe or other countries
Medical insurance card
Extra copies of passport/travel docs – this is critical when traveling abroad
For millions of people, traveling is inherently stressful and even if that doesn't describe you in general, the last thing you want is for a forgotten item or two to throw a wrench into your trip. Make a list well in advance, keep the above in mind, and double-check everything before you depart, and (hopefully) you won't ever forget anything.