Hacks that Convert your Move Steps into Healthy and Safe Exercise Actions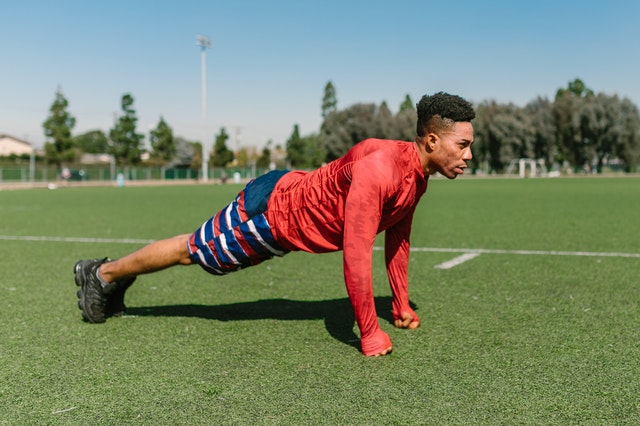 Moving from one apartment or house to another isn't fun. It's normal to be anxious about how you would move your furniture from one place to another, especially if you live on the top floor of an apartment.
We all have important documents to handle. And much more that we can't afford to lose or get damaged during the moving process.
But you don't need to worry about that. You can use a storage facility in Portsmouth by Stored for this purpose.
Further, you can make this process fun and a healthy exercise for yourself. What if I share hacks to convert your move steps into healthy and safe exercise actions? Yes, it's possible. Let me tell you how.
1. Walk as Much as Possible:
When you move from one place to another, and if your new home is only a few steps away from your current residence, don't shy away from walking down there instead of hailing a cab.
Also, when you are packing stuff, you have to walk from one room to other numerous times. And the cycle perpetuates until you have organized all the briefcases and cartons.
Instead of hiring a maid or labor for this purpose, do it all yourself by not lifting but just packing. You can burn up to 40 calories every thousand steps. Don't miss out on this opportunity.
2. Little Bit of Heavy Lifting is Ok:
Now, I'm not asking you to injure yourself while lifting heavy contents all alone. All I'm suggesting is to raise as much as is convenient for you by yourself. Prepare small and lightweight packages so you can move them around with ease.
And if your new residence is not far from your place, you can save some cost and do some workout while transporting those small packages in your hands.
It is an excellent idea for transporting delicate objects, like pottery, small electric devices, etc. You don't want them to get damaged during the loading. So why not do it yourself? Carry them in your hands, walk a bit, save cash and make it fun and healthy.
3. Do Stretching While Gathering Objects
Moving steps involve lots of stretching, that's because not all objects are perched on the floor. Some are over the top of your cupboards, while some are in the cabinets. Make this process a workout by reaching out to the contents with your hands. Don't use any object to gather them.
If you observe the opportunities for these stretching, you will get hundreds of them. Just keep your eyes open and willpower alive.
Here are some of the stretches you can perform:
Cobra stretch
Neck stretch
Shoulder stretch
Side stretch
4. Be Gentle When Lifting Heavy Stuff
One of the mistakes you can make is jerking while lifting a bulky object. First of all, doing it all alone is not safe. You can easily injure yourself. Secondly, if you have the power to lift a television, small table, or stuff that's usually quite heavy, you must not jerk.
These jerks can cause a back injury or much worse consequences. Leave this work for the moving service you have hired. Or, if you're storing your contents in one of the cheap storage units in your area, ask them to do all the heavy lifting.
If it's not part of the package, hire laborers for this chore. Or call a friend, but don't do it all alone.
However, it's not unhealthy to lift heavy objects with a proper technique. It helps in building muscles. Be serious, don't you do it in the gym? Why can't you do it here?