7 Top Menu Options for an Iftar Party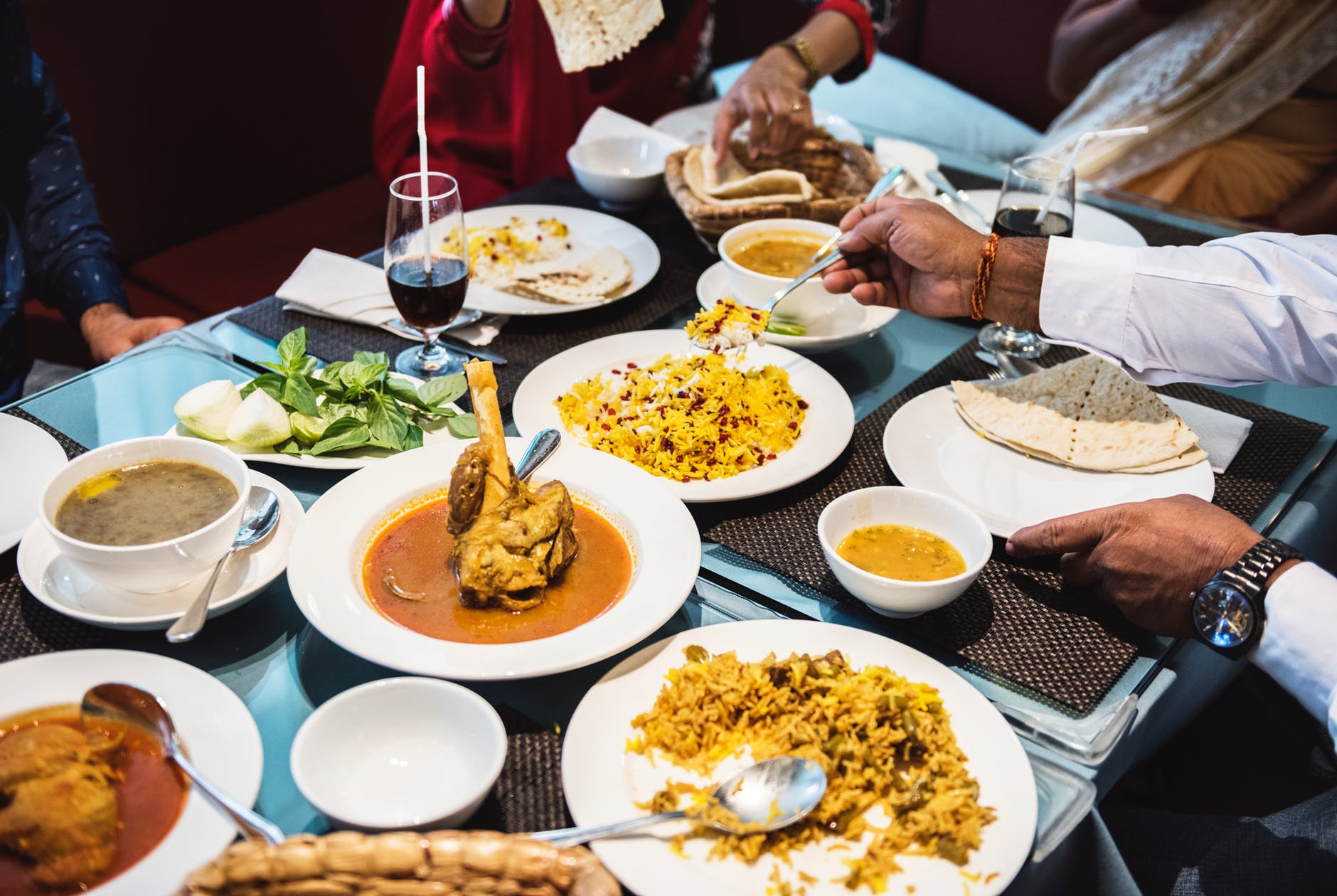 The Iftar party is one of the most eagerly awaited occasions among Muslims in a yearly calendar. It comes right after a period of fasting in the month of Ramadan or Ramzan.
Make sure you include these healthy dishes to your Ramadan with a bang!
1.Chicken Shammi Kebab
Kebab is a popular meat dish that has grown in popularity in the last few years, both at home and abroad. It involves meat without bones. When it involves chicken, it is akin to boneless chicken.
Just any random version of boneless chicken does not represent this dish. There is a special way of preparing it. The dish involves a mixture of channa dal, spices, and pieces of chicken meat. The chicken meat pieces are fired until they are crisp. Conventionally, this dish is for mutton meant. However, with a slightly varied style, one can also use chicken to prepare the dish.
2.Kabuli Pulao
When chunky chickpeas are cooked properly in combination with rice, spices and other ingredients, it makes for one of the most savory cuisines that one can think of. The name of the dish is Kabuli pulao. It is the hot favorite dish during the summer season.
Rice dishes are always on demand in India, particularly during the Ramadan season. Rice is not only used to prepare pulao but also biryani for Iftar which comes right after the month of Ramzan.
3.Chicken Drumsticks
Marinated and stuffed with herbs and pine-nuts, chicken drumsticks, also known as kaghzi kebab, are the perfect dish for celebrating Iftar. It involves chicken meat with a crispy feel. Not only is it easy on the stomach due to its lightness, but it also has a mouth-watering taste.
Due to the lightness of this dish, some people also prefer it as an evening snack. Though it does not take much effort to prepare this dish at home, you can also consider having it outside if you do not have enough time in hand to prepare it at home. It is available at a number of popular food joints, including KFC. If you do purchase it from the latter, do not forget to run your eye over KFC chicken offers.
4.Dum Biryani
If you are an Indian, it is next to impossible to not know about biryani. It is arguably one of the most popular meat dishes in India. Though there is a high demand for it in all seasons, the time of Iftar sees an unusual surge in the demand for this popular Indian meat dish.
Dum biryani, involves a special kind of thin and long rice, boiled spicy potatoes and meat. One can either choose chicken or mutton for the meat option. One can choose it based on one's likes and food preferences.
While biryani is a complete dish in itself, it does not look complete without the use of raita. A bowl of raita not only adds to the taste but also gives a fulfilling feeling in conjunction with a plate of biryani.
5.Fried Mutton
Mutton pieces are not only good when cooked along with rice. There are also other great ways of highlighting its goodness in combination with a handful of flavor. Fried mutton is one of those ways.
The combination of spices makes for an unforgettable flavor of mutton. Originally, fried mutton, or bhuna mutton gosht as it is locally called, is a combination of the fried pieces of mutton which is cooked in raw papaya. Thereafter, colorful aromatics are used to make it palatable both the tongue and the eye.
If you have started planning for things to include in your Iftar menu, do not forget this savory cuisine to it.
6.Paya Curry
Paya means foot or trotter in Urdu. Paya curry denotes the luscious curry involving tomatoes and onions which also consists of sheep's trotters. There is a distinctive method of preparing this dish. One needs to cook it for a longer time in order for the trotter to get tender.
The tender meat which comes along with the combination of a spicy flavor can captivate the heart of any foodie with its outstanding taste. It is the perfect dish for important occasions such as the Iftar party.
7.Haleem
Haleem is a popular Asian dish that has its origins in the Middle East. In India, it is popular particularly in the city of Hyderabad. It is a typical mutton stew that involves lentils, spices, and broken wheat.
If you are someone who does not like rice dishes such as biryani, you should try this one. It's right taste, coupled with lightness and delicacy, will soothe your tongue and meet your requirements for a tasty dish at the same time. Whether you plan to have it alone or in a group, this light mutton dish is capable of faring well on both the fronts.
So, these are some of the top dishes that you can consider for your Iftar party. Choose your pick carefully, depending on what works the best for you and you should avoid junk food during Ramadan. Include these items in your menu, and you would have the perfect Iftar party along with your family, friends, and relatives that you had always thought about.