3 Delicious Ways to Prepare BBQ Ribs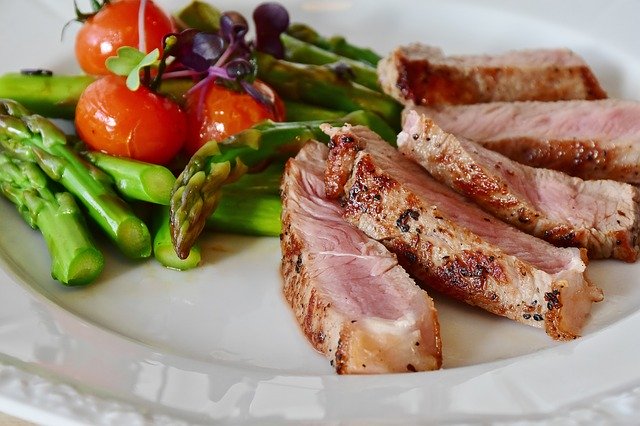 Summer days have finally found its way into our lives, and after having a few tough months in 2020, everyone is looking forward to spending more time outside and enjoying the fresh air with their loved ones. Spending your weekends in your home is a thing of the past and outdoor gatherings are a great way to connect once again with the world around you. And is there a better idea than to have a barbecue Sunday with your family and friends to enjoy all of that?
If you're not sure of what to prepare, don't worry, we've got you covered. In this article, we bring you five delicious ways to prepare BBQ ribs and thrill everyone!
1. Franklin BBQ Ribs
If you haven't heard of Aaron Franklin before, all you need to know is that he is the god of barbecue. Among his incredible recipes you will find Franklin BBQ ribs and if anyone knows how to surprise the crowd with the food, it's this master chef from Texas. So, here is everything you will need to prepare this meal.
Ingredients:
1/4 cup black black pepper
1/8 cup kosher salt
3-4 lb rack pork spare ribs
Barbecue sauce
Instructions:
Heat the smoker to 250°F.
Use salt and pepper, sprinkle and rub liberally over your ribs.
Place the ribs in your smoker, meat side up.
Cook until your desired color is reached (about three hours).
After an hour, start mopping your ribs with barbecue sauce, wrap them in foil, and return them to the smoker, meat side down.
Cook two hours more. Rest before serving.
2. Fall-Off-The-Bone Ribs
If you're looking for a super easy recipe for BBQ ribs, you will not find easier than this. You literally need 15 minutes to prepare everything and then leave it to cook for 2,5 hours. It's also a great solution for those who are unable to barbecue because you can simply use your owen and have an equally mesmerizing meal!
Ingredients:
pork baby back ribs
juice of one lemon
1/4 cup dry rub
1/2 cup barbecue sauce
Instructions:
Preheat your oven to 300° F.
Remove excess fat from the ribs and peel the silver skin off the back of the ribs.
Cut ribs apart into individual pieces and rub them all over with lemon juice.
Coat ribs with dry rub and place the meat side down in a baking pan, and cover with foil.
Bake in the oven for 2,5 hours.
Remove from oven and pour off liquid. Brush the BBQ sauce over all sides of ribs.
Grill: To finish ribs, remove from the pan and place them on the grill basting and turning for about ten minutes.
Oven: To finish ribs, set your oven to broil and return ribs to the same middle oven rack, basting, and broiling about 5 minutes per each side.
3. Jack Daniel's Ribs
Cooking ribs in whiskey – why not? Once you try this Jack Daniel's ribs, you will understand why this drink shouldn't only be served in glasses, but also on our plates. These ribs are slow-cooked in the oven and then on the grill. This sweet and whiskey-spiked sauce will surely become your family's favourite meal. You already know one ingredient you surely need for this recipe, but what else you will need to get?
Ingredients:
Sauce:
a head garlic
a tsp olive oil
1/2 cup water
1 cup pineapple juice
1/4 cup teriyaki sauce
1 1/3 cups dark brown sugar
3 tsp lemon juice
1/4 cup minced white onion
2 tsp Jack Daniel's whiskey
1/4 tsp cayenne pepper
Ribs:
1 1/2 tsp paprika
1/2 tsp salt
1/4 tsp dried thyme
1/2 tsp ground black pepper
1/2 tsp garlic powder
1/2 tsp onion powder
1/4 tsp celery salt
1/4 tsp ground cayenne pepper
2 racks baby back ribs
Instructions: 
Preheat your oven to 300 degrees.
Cut half-inch off of the head of garlic. Put it in a small ramekin and drizzle with the olive oil. Cover with foil and bake one hour.
Mix all spices for the ribs and rub together on the ribs. Place them on a baking tray and place in oven for 2,5 hours.
In a medium saucepan, add the water, pineapple juice, teriyaki sauce, soy sauce, and dark brown sugar. Bring to a boil and stir.
Squeeze two teaspoons of garlic out of the head of roasted garlic and add to the sauce.
Add the lemon juice, onion, Jack Daniel's, and cayenne pepper.
Let your sauce simmer for 30-40 minutes.
Preheat your grill or grill pan and grill ribs for 3-4 minutes per side and then add the sauce.