What is The Best T-shirt Material?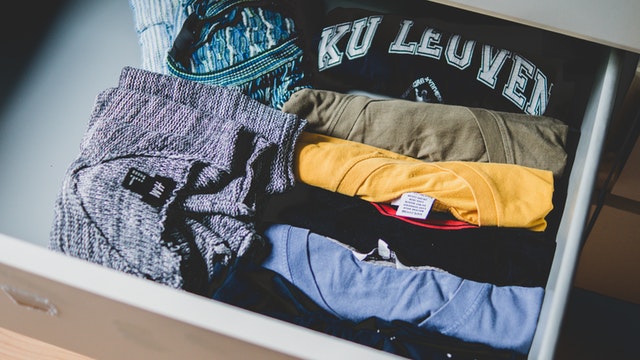 Who doesn't love a good t-shirt? This ultimate wardrobe staple is super versatile and works for any occasion and season.
But to ensure that your t-shirts look good, are comfortable and last you longer, you should always pay attention to their fabric.
Poor quality fabric is the main reason why some of your shirts will start pilling and stretch only a couple of washes. Nobody wants that!
So what's the best t-shirt material? Luckily, there are a few!
How to choose
There isn't one definitive answer to the questions, as it all depends on what purpose your t-shirt serves.
Will you be wearing it just around the house? Do you need a tee for workouts? Do you prefer soft and stretchy materials, or are vintage rough tees are your jam?
You need to answer all of these questions before choosing the best t-shirt material for you.
Polyester or a cotton/poly blend is a great choice for active life and sports. Cotton and rayon are excellent for daily wear, or undershirts and linen works well for hot summers. Let's dig deeper.
Cotton
According to Real Thread, cotton t-shirts are usually the most economical option, and they show colours off really well too.
All cotton is not the same, though, so when choosing your next t-shirt, you might want to read the label carefully. Choose based on your needs and your wallet!
If you would love to wear cotton t-shirts then check out Blanstlye. They have a variety of cotton heritage t-shirts at low wholesale prices. If you are a clothing wholesaler, you need to check out the great deals they have a large number of fashion clothing. Take advantage of the bulk discounts they offer exclusively to wholesalers like you.
Combed cotton is softer and more expensive because of the treatment of the cotton fibres that makes the fabric soft and smooth to the touch.
Organic cotton is grown adhering to strict regulations and has a lower environmental impact. The organic cotton fabrics are softer, last longer, but are more expensive.
Pima cotton is your choice if you're looking for the highest quality. This type of cotton is made from very long fibres. It's much more resistant to pilling, stretching and is very soft.
Fabric blends
While cotton is the OG of t-shirt fabrics, we live in the 21st century, and various great blends are available to us. Here are the ones you want to look for when shopping.
Polyester and cotton. This fabric blend is super soft, and your t-shirts will have more stretch to them. While polyester didn't have the best reputation until recently, high-quality poly tees wrinkle less, are moisture-wicking and more resistant to tears than cotton.
Look for trusted brands such as Fresh Clean Tees to get the best quality t-shirts! Check out their guide on how to choose the best t-shirt material here: https://freshcleantees.com/blog/how-to-choose-the-best-t-shirt-material
Tri-blend. This fabric blends cotton, polyester, and rayon (fabric made with wood pulp). Tri-blend fabric is very luxurious and smooth. It's also moisture-wicking and breathable, keeping you cool and dry. Lastly, tri-blend t-shirts shrink less than regular cotton, making laundry day a little less stressful!
Hemp. Hemp sounds a little kumbaya, but it's a plant that's been used to make clothing fabric for a while, and now manufacturers love it for t-shirts too! Hemp fabric is very comfortable, breathable, strong and keeps its shape very well.
Hippy sounding or not, hemp is a plant that creates one of the world's most eco-friendly fabrics.
Linen. Less common but perfect for summer, linen tees are made from flax and very lightweight and breathable. They also have moisture-wicking qualities. They tend to wrinkle easily, though, so they are better for special occasions than casual wear.
Bamboo, rayon or viscose. Choose one of these fabrics if you're looking for a workout, hiking or camping t-shirt. All of them are moisture-wicking and help control your body temperature.
Rayon is made from cotton, plants and trees, and viscose is a type of rayon, so it's produced from wood pulp. The downside of these fabrics is that they wrinkle pretty easily.