Curtain Bangs is one of the easiest and most fashionable hairstyles in today's generation. It is the best way to cover your high forehead or if you are facing hair fall issues. Since 1960, people have been having this hairstyle and many celebs also have this haircut now. No matter what your hair type, you can cut this haircut with straight or curly hair.
We all know that hair is one of the most important parts of our body. Hair makes us beautiful. Different hairstyles have the power to change your look completely. The condition of our hair is a sign of our overall health. Healthy hair means your body gets enough nutrition and vitamins.
A little amount of hair loss is normal for everyone. But more than 100 hair loss means your hair is not healthy. Hair follicles are made with protein, that's why eating enough protein is important. It's very important to cut your hair every 6 months. Curly hair doesn't need that much.
Girls who have short or high maintenance hairstyles like a pixie cut, bob cut, should trim their hair every 4-6 weeks. And who have long haircuts like long layers, Curtain Bangs are low maintenance. Here are the details of beautiful haircuts you can try.
also read about Skunk Stripe Hair, Freetress Water Wave, African Hair Braiding, and Lemonade Braids.
Curtain Bangs:
Curtain Bangs is one of the trendiest haircuts right now. It's a customizable haircut that's why anyone can try this. If you are someone who loves to change or likes to experiment with your look, this is the ideal option for you. These bangs can change your look instantly. So, the question is how to cut curtain bangs? In this haircut first frame out our face on each side then part down in the middle. Bangs are short on the inside and long on the outside. And it has wispy and soft ends.
Curtain Bangs Comes From:
Curtain Bangs was famous in the 60s and 70s. Brigette Bardot, Goldie Hawn, is famous Hollywood actresses who are also noticed for their haircuts. This haircut is also trending in 2020-2021. So many Hollywood celebrities have this haircut like Priyanka Chopra, and Selena Gomez.
Top 30 Most Trendy Curtain Bangs:
A part of our body, which reflects our personality, is our haircut. Everyone notices the first thing is people's hair and dress. So, choosing a trendy haircut is important for us. That can show our personality. Choose a haircut according to your face shape. And if you are confused, here are the most beautiful haircut ideas that look beautiful in every face shape. They perfectly frame our face, eyes, and nose. It looks exactly like a curtain with a window.
1. Straight Curtain Bang with Highlights:
These haircuts always give a flawless look to us no matter what's the shape of our face and think how dashing it looks when you highlight your bangs. It looks effortless and current which is perfect for play or work.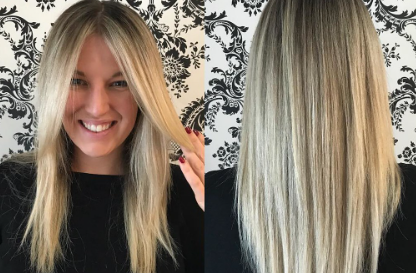 2. Curtain Bangs for Long Hair:
long curtain bangs give you the gorgeous and most versatile look which makes you more attractive. Bangs suit any length of hair, short, medium, or long but long bangs look more glamorous. curtain bangs long hair are the best for those people who are looking for a face-framing bang and draw courtesy to their cheekbones. Another plus point of having long bangs is it is very good to do any style.
3. Curtain Bangs with Curly Hair Type:
They are the best option for curly hair as the voluminous texture and the flappy movement make the bangs bouncier and healthier. This curtain bangs curly hair is extremely adaptable that can create a blended appearance.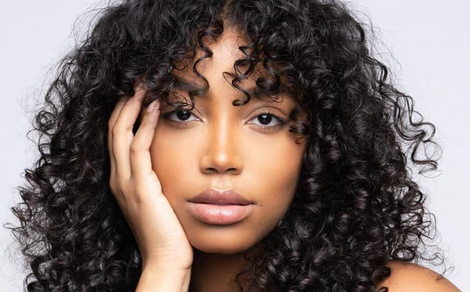 4. Curtain Bangs with Wavy Hair:
If you think that your wavy hair does not look good on you and feel trouble with the type of hair then change your look with these. These bangs with wavy hair give you a flawless look and promote beach style.
5. Straight Curtain Bangs:
The best part of it is that it looks good on everyone no matter what's the face type or what's the length or type of your hair. As they are divided in the center, there is nothing to maintain a lot however they highlight your face with features. They also create a more childish appearance with a subtle look and provide versatility.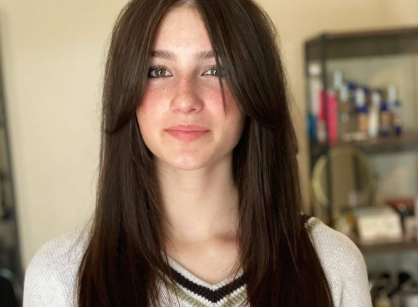 6. Curtain Bangs Short Hair:
These haircuts look sexier especially when you have short hair. The fringe curtain bangs short hair gives a versatile, youthful appearance with a pixie look. You can also add a bob or a mullet to look more beautiful with minimal effort.
7. Curtain Bangs from The Center:
If you have shoulder-length hair and want to try these haircuts then it will be great when the bangs will be center-parted. Tousled, soft waves give just the bed look and also add sensitivity to the style.
8. Curtain Bangs with Iconic Bardot:
Brigitte Bardot is famous for her cute bangs and many people are inspired by her. To get the signature look you can do the voluminous hairstyle with tousled and loose curls. Before doing the hairstyle remember one thing that you have to do: a wavy haircut.
9. 70s Curtain Bangs:
Since 1970, bangs have been in people's hearts and now there are so many people who are inspired by the 70s hottest fashion icons and stylists. It's one of the most beautiful and flattering women's hairstyles.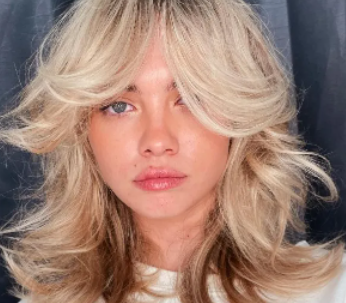 10. Curtain Bangs Straight Hair:
Girls prefer straight hair rather than curly or wavy hair as similar they love these bangs with the type of straight hair. They look absolutely stunning and give a youthful appearance with low maintenance.
11. Smooth Bangs:
People have different perspectives and different choices of bangs. If you prefer dreamy bangs that are flattering and wispy, then smooth bangs are for you. They give you dimension hair and are more feathered to the end of your hair. This is the best option for those who have longer faces or who prefer a fringe that is low maintenance.
12. Bangs with Round Face:
If the shape of your face is round then they are the best choice for you. If you are worried about how to cut curtain bangs simply go for the best salon near you. However, some fringes such as blunt bangs or straight bangs can highlight the round shape face and give a longer illusion with the slimming effect.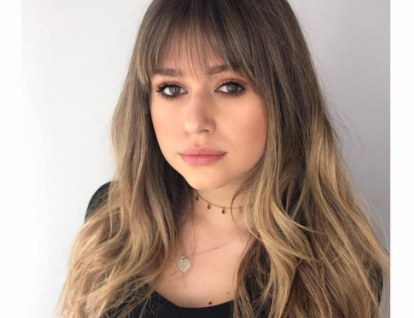 13. Layers Curtain Bangs:
The combination of layers with these bangs is the best way to give movement and dimension to the hair. They not only frame the face but also draw attention with the best features such as looking thicker and fuller.
14. Curtain Bangs with Bob Style:
These bangs with shaggy bob style are one of the best options for both fine and thick hair. You can also highlight your hair to create a head-turning look.
15. Wispy Curtain Bang:
If you don't want to obligate to the full fringe then it is the best option for you. These lighter softer bangs are very easy to maintain and will frame the face naturally. It looks finer when you styled loose braids or a high ponytail.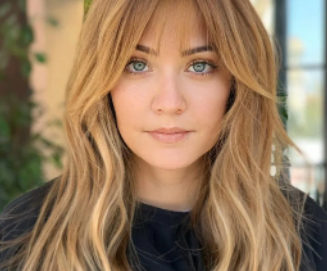 16. Curtain Bangs for Shoulder-Length Hair:
There is no need to have long hair for rocking curtain bangs, you can also look absolutely fantastic with shoulder-length hair. You style your hair with several styles such as open hair, ponytail, loose braid, or shaggy appearance.
17. Curtain Bangs with Swoopy Long Hair:
It is one of the best everyday hairstyles for the evening date or the office. Swoopy curtain bangs curly hair with loose waves look healthy, rich and complement the natural beauty.
18. Side Part Curtain Bangs:
When you parted your bangs, they frame your face in an effortless and pretty way. Not only these but also, they flattered your face with a slimmer and longer look.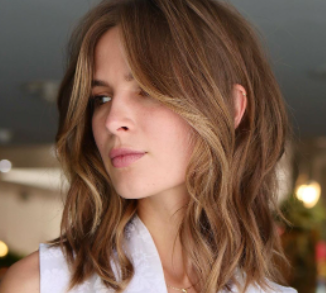 19. Asian Curtain Bang:
Usually, Asian women have black or brown straight hair which looks gorgeous and styles in various ways. As we know curtain bangs look good with any kind of hair type but when it comes to Asian women these bangs are the best as they are pretty and soft.
20. Fringe Long Curtain Bangs:
Fringe long curtain bangs are one of the hottest fringed styles as they are flattering, versatile, and easy to make. Before cutting your hair make sure which length looks good on you.
21. Curtain Bangs with Loose Waves:
It's a very casual hairstyle that reveals your natural beauty. And while it comes with big loose waves, they are sophisticated to deliver more lightness and volume.
22. Curtain Bangs with Shag:
Shag curtain bangs are one of the most favorite 70s hairstyles which are delivered by many fashion icons. They give a surprisingly flattering look that looks good on any face shape.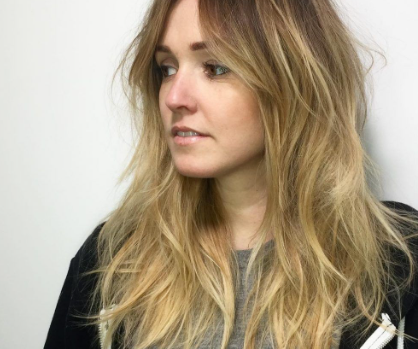 23. Messy Bangs:
Sometimes you look more dashing and stunning with messy hair especially when you have fringe bangs with a hot mess. It looks more stunning when you slightly curl your hair.
24. Subtle Bangs:
There are too many women who love to wear those fringe bangs which are subtle as well as low maintenance. One can easily combine subtle bangs with any length of hair or other hairstyles such as layered or feathered.
25. Curtain Bangs with A Ponytail:
Curtain bangs with a loose ponytail give you a dreamy look to enhance your voluminous effect. To complete the tender look you have to lose some of your bangs.
26. Curtain Bangs with Balayage Style:
To get a naturally gorgeous look, combine your fringe bangs with balayage style. This hairstyle is stylish and versatile, effortless, and looks stunning with every hair color.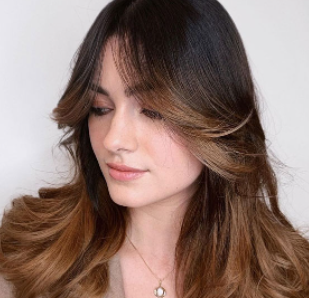 27. Un-Styled Curtain Bangs:
Sometimes you look stunning without any hairstyle. You can simply open your hair with beautiful bangs. As this is very easy to make as well as easy to handle, it is best for every girl.
28. Natural Hair Color Curtain Bangs:
If you are thinking that bangs are not that much suitable for dark black hair color, you are totally wrong. Even dark hair color looks healthier rather than highlighter which gives you a modern rotation with a youthful look.
29. Money Pieces Curtain Bangs:
When you have long hair, style your hair with some money pieces of them to give your hair a gorgeous look. You can also half-bun your hair and leave the rest for a beautiful look.
30. Curtain Bangs with Blonde:
It looks more flowing when they have gorgeous volume. Thus, to achieve this, blow dry your hair which gives you a fancy princess appearance.
Types of Curtain Bangs Haircut:
The main part of these haircuts is, it looks good on any face and works well with curly, straight, wavy hair types. It looks beautiful in a ponytail, bun, updos. There are different types of curtain bang haircuts we can see. curtain bangs long hair, short hair.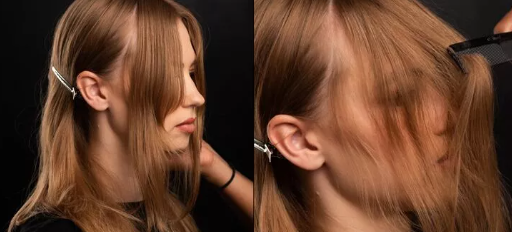 1. Long Bangs:
This haircut always looks beautiful at any length but it looks more beautiful in long hair. It can absolutely hide a big forehead. The longer layer can maintain a large forehead. If you have long hair this looks perfect on you. long curtain bangs look beautiful in every face shape. This is a great way to frame your face.
2. Short Bangs:
Any hair texture gets the benefit of cutting these Bangs. You can cut this haircut in short hair too. Just blow dry your hair and use a round brush, this short hair can give you a stylish look. You can add some more layers, ask your stylist for trendy layers. It's also an idol for working women. curtain bangs short hair looks so cool in western dress.
Best Hair Types:
There are 4 types of hair we all have.
1. Straight
2. Wavy
3. Curly
4. Tight curl
In a haircut, the density and texture of the hair are very important. When we cut our hair, we think about which haircut looks good in our hair texture. But the good news is curtain bangs look beautiful in any hair. No matter if your hair is short or long, wavy or curly you can try this. But most of the women prefer this haircut because it's super easy to carry.
Four Facts:
There are some interesting facts about haircuts you should know before you cut this haircut.
1. Suites in Every Face Shape:
These bangs are designed for every face shape, round shape, oval shape, square, diamond, and heart shape. That's the best part of this haircut. It can change our look instantly. It's a super wearable style that anyone can wear.
Round shape – Round face shape typically beautiful. The round face shape has the same width and length. These face shapes are more gorgeous and beautiful than other shapes. These bangs look beautiful on this face, cheeks area looks slimmer. Keep your hair length a little longer. curtain bangs 1.7 m kd14 is the perfect length for a round face.
Diamond and heart shape – Short cute bangs look more stunning with diamond and heart shape faces.
2. Enhancing Best Features:
Sweeping, longer bangs can slender any broad face, and short bangs help to create defined cheekbones. No matter what your face shape is, they are for all shapes.
3. Easy to Maintain:
The best part of having these cute bangs is it is very easy to maintain as there is no need to style anymore. You can easily develop a style with different lengths of bangs; you can make a bun or a ponytail.
4. Best for Lazy Girl:
If you are a lazy girl or you are a working woman and you don't have enough time to maintain your hair, bangs are for you. So, you can simply make any style with these bangs and look stunning.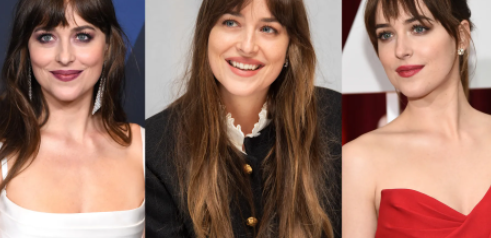 How to Cut Curtain Bangs?
After reading the article you may have one question: how to cut curtain bangs? The answer is very simple. First, choose your preferable bangs style then go for the nearest saloon. Before going to the saloon, search about the saloon and their work experience.
You can also cut bangs at home by following the steps:
Get a comb and trimming shears
Choose a picture of your preferable bangs
Blow-Dry your hair
Section out the hair from the center part
Cut the bangs straight diagonally at your chin level
Make perpendicular cuts to layer your bangs.
Conclusion:
Curtain bangs are one of the most stylish and trending hairstyles from the past few decades. Even 70s beauties were having bangs which are inspired by today's generation as well.