Tips to Buy Designer Glass Frames Online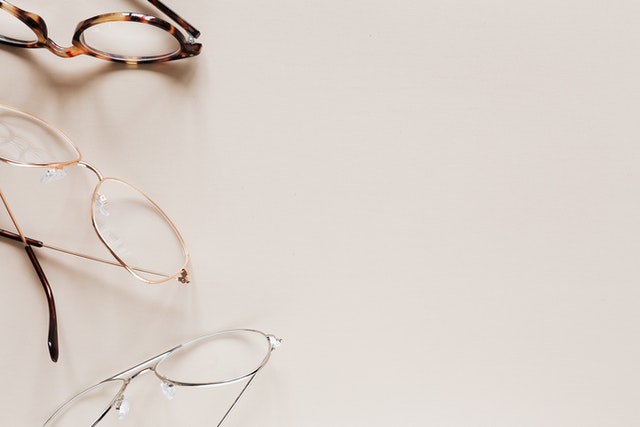 Today, with the digital marketplace thriving post-pandemic, virtually all known necessities can be bought online, including designer glass frames. However, as much as this offers convenience, it has its downside and challenges that you as a buyer must be wary of.
For starters, until the delivery arrives, you have no way of checking authenticity or even trying them on to confirm the fit. There is also the sticky issue of the return policy to consider in case you are not happy with your order and need a refund or replacement. Here are some tips to help you buy designer glass frames online.
Get a written prescription
Buying corrective eyeglasses online is not as straightforward as placing an order for designer sunglasses. Since sunglasses are leisurewear, the main considerations are aesthetics and brand choice, which makes it easy to get eyeglasses fast online. However, eyeglasses have specific measurements meant to correct your vision defects and must be incorporated.
In most cases, prescription glasses are expensive at the optometrist's office, and you might want to buy them elsewhere affordably. There are many eyeglass vendors online who offer a wide variety of glasses at competitive prices that you can buy from. However, to get the right glasses for your eye condition, you will need a prescription to help the online vendor prepare the right pair for you.
Before you go online, visit your eye doctor for a refraction assessment and a written prescription first. Ensure you get your pupillary distance reading (PD) to cover any details the online dispenser may need. Scan and send a copy of the prescription to the online vendor after selecting your preferred designer frames.
Stick to what you need
When shopping online for designer frames, do not fall prey to the marketing hype vendors use to sell more stuff that a buyer does not need. Be wary of any offers or suggestions that include items that are not on your prescription, and stick to your original plans. Should you feel attracted to any of these unexpected offers, refer to your doctor once again if you need what is being suggested.
The vendors are going to suggest additional items supposedly to improve your vision and looks. The retailer will entice you with offers for quality enhancement and additional optical features that your doctor did not prescribe. Do not be swayed and insist on buying the selected frames and lenses only.
Unless you are prepared and have some extra dollars to spare, avoid the add-ons at the retailers. Such additions like anti-scratch or anti-reflective coatings bring little value to your corrective glasses and only cost you more. Buy your designer frames and lenses as per the prescription and move on.
Use insurance to save on cost
Admittedly, the cost of designer frames online or in regular shops is high and can be prohibitive. An average buyer with good fashion taste but less pocket power may feel frustrated at not getting their favorite designer frames. You can still buy your preferred glass frames by working around the resources you have.
A good source of funds to cover the cost of buying your favorite designer frames affordably is your vision insurance. Most vision insurance plans provide a reasonable allowance annually to cover the cost of frames and lenses. Depending on the choice of frames you make, the vision insurance would cover the entire cost or at least a substantial part of it.
Before you go online for your designer frames, first find out how much your vision insurance plan offers. With this amount in mind, shop around for designer frames that come close to the allowance to cover your purchase.
Split costs and look for discounts
A complete pair of designer eyeglasses will naturally cost more than the frames alone. You can split the cost by buying the designer frames separately from one vendor and fitting lenses elsewhere at a fraction of the price. Cutting and fitting your prescription lenses at a major outlet while you buy the designer frames from another vendor will be cheaper.
Just like all fashion accessories, designer frames go on sale each time new styles are introduced. Be on the lookout for such opportunities to buy your favorite frames on the cheap. Annual clearance sales are a good hunting ground for good bargains on high-end products.
Holiday shopping is another great option for bargaining things. Online retailers also offer special discounts to first-time customers. Check these offers out to get your designer frames cheaply.
Consider used frames
There are online sites that offer for sale used designer frames at a fraction of their normal cost. If considering this option, ask for more detailed pictures for better scrutiny before you buy. You will have your prescription lenses fitted before you start using them. Upon receiving the pair, have it refitted for your face and hinges tightened. The pair may not serve you for long, but it is a great option to enjoy high-end glasses cheaply.