Skeleton Watch Ultimate Buying Guide For Women: Features To Watch Out For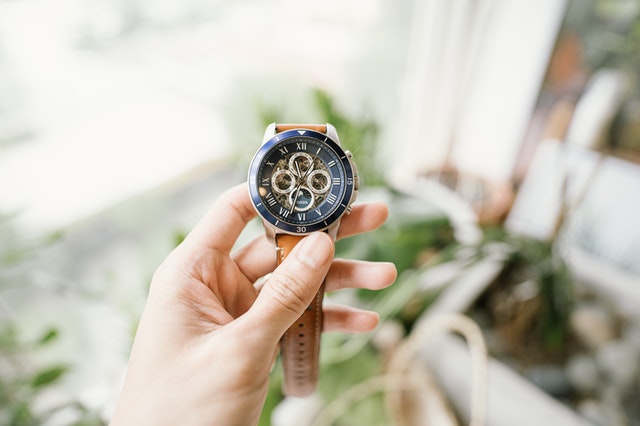 Watches are an accessory that serves a purpose beyond aesthetics. They are functional, being that they are utilized for telling time. How fashion experts agree that such accessories "complete" the look of one's outfit is a mere cherry on top of the cake. A dazzling and sleek piece of cherry, that is.
Now, what of female skeleton watches? What are features to keep an eye out for as you do your online shopping right before emptying your shopping cart for check-out? Here's what the pros have to say about skeleton timepieces.
1. Your Style: Define It
The first thing to inspect in a skeleton watch, and the first thing that'll probably catch your attention, is how it "looks". We're talking style-definition, and what it means to you.
Your taste in fashion (whether you call it that or otherwise) is a small branch that speaks of who you are. Nonetheless, it can speak loudly when you want it to. And a skeleton watch is one manner of telling the world who you are. In style. We mean this both literally and metaphorically.
Although a watch may appear gorgeous around a model's wrist, you have to imagine wearing it. Is it "you"? Are you in search of something classic? Diamond-crusted? Leather-bound? Once you know what your watch-style is, you'll nail this part of the buying guide easy-peasy.
2. Understanding Terminology: "Mechanical"
You've probably heard the words "mechanical" or "quartz" being associated with steampunk-style timepieces. Let's differentiate the two, starting with pointing out the main difference between "mechanical" and "quartz".
A mechanical watch has a second-hand that goes in a tik-tik movement, one second to the next. On the other "hand" (pun intended), a quartz watch's second-hand moves in a single motion on the radius of said accessory's surface. Either of the two can be classified under "manual winding" or "automatic winding".
Over and beyond all this, we're doing a callback to all-things-mechanical-watch is at play here because of their resilience. Known over the centuries for having durability unlike any other, today's modern mechanical timepieces hold true to this feature of resilience as of yet. Even better, they're environment-friendly. A mechanical watch moves on "green energy". In other words, by the mere movement of your very own wrist sans synthetic (and wasteful, might we add) energy.
3. Watch Your Watch-Material
Stainless steel, leather, and calfskin are among those that are constantly esteemed for watchmaking. As for its glass, Hardlex continues to be reliable as they are naturally scratch-resistant. All of these components are high-caliber materials that show little to no weakness against wear and tear. And ironically, against "time" itself.
Being that many wear wristwatches on a whole-day basis (probably not day-to-day, but the moment you get out of the shower and until you get back home from work), "material type" is as important as the mechanism of the watch.
4. Power Reserve
"Power reserve" refers to how long an automatic skeleton watch will operate without wrist movement. Not all skeleton watches have this feature. But if you happen to want this for your timepiece-accessory, then, by all means, gauge it via its power reserve, if applicable.
5. The Fight Of The Century: Automatic Vs. Manual Watches
There are advantages to each one, of course. But if you're someone whose schedule is constantly filled with deadlines, timelines, meetings, and deluges of tasks, you might want to select an automatic mechanical watch over its manual counterpart.
This way, you won't have to spend time winding and re-winding your watch. It will do so on its own.