Men's Jeans: What You Need to Know to Get the Best for You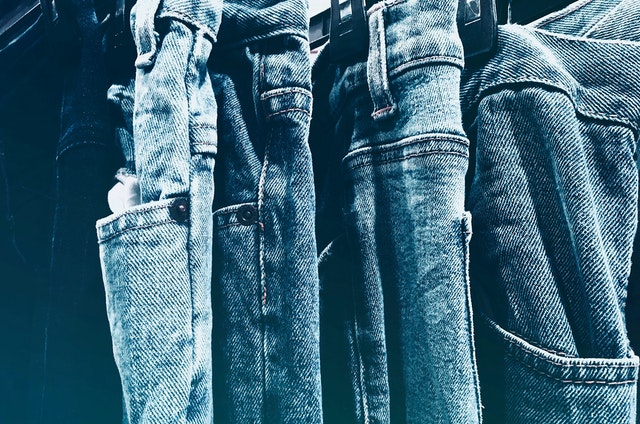 Men all around the world have been wearing jeans for close to 150 years. Not continuously of course, but with the way that some companies make them, it could easily be possible for a good pair to last that long, durable and tough as they are.
The first pairs of jeans
The first jeans that were made date back to the 1850s during the famous gold rush in America. Gold fever hit the west coast, and a small store run by Levi Strauss decided to start selling a new type of pants that he had made from a tough material called denim. The pants were made for the prospectors searching for gold, and were created to withstand a lot of hard and physical work, as well as the natural elements.
It wasn't until about 20 years later that, along with Jacob Davies, they were awarded a patent for their blue jeans, and production and marketing soon went into overdrive. Davies was actually a custom chinos of Strauss, and suggested that adding rivets to the corners of the pockets, as well as the seams of the jean, would make them stronger. 
The birth of a fashion statement
Up until the 1950s, jeans were seen as a piece of clothing for the working classes and poorer members of the population. Ironically, Levi Strauss never actually wore jeans himself, as he was a successful businessman, and businessmen didn't wear the same types of clothes as the lower classes.
It was following the release of the famous movie, "Rebel Without a Cause" starring the legendary James Dean, that the popularity of jeans really took off. They soon became an icon of rebellion, and literally overnight, turned into a fashion statement for the younger generation. Other movie stars such as Marlon Brando also wore jeans in some of his movies, and this only led to an increase of the image of being a rebel or a bad boy.
The different types of jeans
Over the years, there have been many new styles and types of jeans that have hit the market. Originally, the most popular styles were the straight leg cut, and the boot cut. Both have been around for many years now, and have stood the test of time in terms of fashion and what people wear. They are still extremely popular types of jeans that are worn and available all over the world in stores and online at sites such as the Freddy shop.
During the last few decades, there have been a range of different jeans that have captured the hearts and imagination of many people. These include everything from skinny jeans, to distressed and worn look jeans. You can find jeans available today in a huge range of colours, though the classic blue shades are still the most popular.
Things to look for in men's jeans
There are a number of differences between men and women's jeans, including the fit and the rise. Below we will take a look at the main things to consider when purchasing a pair of jeans, as well as a bit of advice on what to avoid.
The rise of the jeans
This refers to where the waist area of the jean will fit and stop on your body. High rise jeans will sit just above the navel area and are something a number of people wear if they are trying to hide their slightly larger than normal stomach.
The next type of rise are mid-rise jeans, which is where they fit right around the waist, and give you the option to tuck your t-shirt or shirt inside. Low rise jeans are those which will hang below the navel area. This type of jean is a much more casual look, and something that you'll often see a lot of younger people wearing.
The size of the jeans
Not all brands are going to have the same fit, even though the waist and length may appear to be the same. You should know your waist and length measurements, so when you are out buying jeans, don't deviate away and try a different size.
It's best to try on the jeans, rather than go simply by what the label states. You'll also be able to check how the jeans actually feel and whether they look good on you or not. You might also discover that some types of jeans might actually require you to wear a different size, especially when it comes to length, as tight-fitting or skinny jeans, made from denim and fabric with elasticity, aren't going to leave you much potential for stretching, and you might find that the pair you've tried on is exposing your ankles a lot more than you want.
You might be thinking about buying your first pair of skinny jeans as all of your mates are wearing them. However, once you try them on, you might discover that they are actually very uncomfortable and almost squeezing your legs and private parts. Just because something is all the rage, it doesn't mean that it's going to look good, or even be comfortable on everyone. You wouldn't buy a car without taking it for a test drive, and the same applies to buying a new pair of jeans.
Check the fit
Jeans come in a variety of fits, with the main ones being straight, relaxed, loose, skinny and slim. Each has their own looks, so you'll need to know your body type when out shopping for a pair. If you are on the slightly larger side, then slim or skinny fit jeans aren't going to do anything for you but bring attention to your protruding stomach. You'll most likely be best going with some loose and relaxed fitting jeans.
Alternatively, if you are of a slender build, then baggy loose-fitting jeans are going to look pretty bad on you. They'll most likely look like you've purchased a pair that are five times too big.
Straight and boot cut jeans are a classic style, and usually great on all types of body shape. But if you want to try out something a little modern and different, then consider your body shape when making the purchase. To put it simply – larger people are going to need more space and a wider fit than slimmer guys.