April 6, 2020.
Categorised in: fashion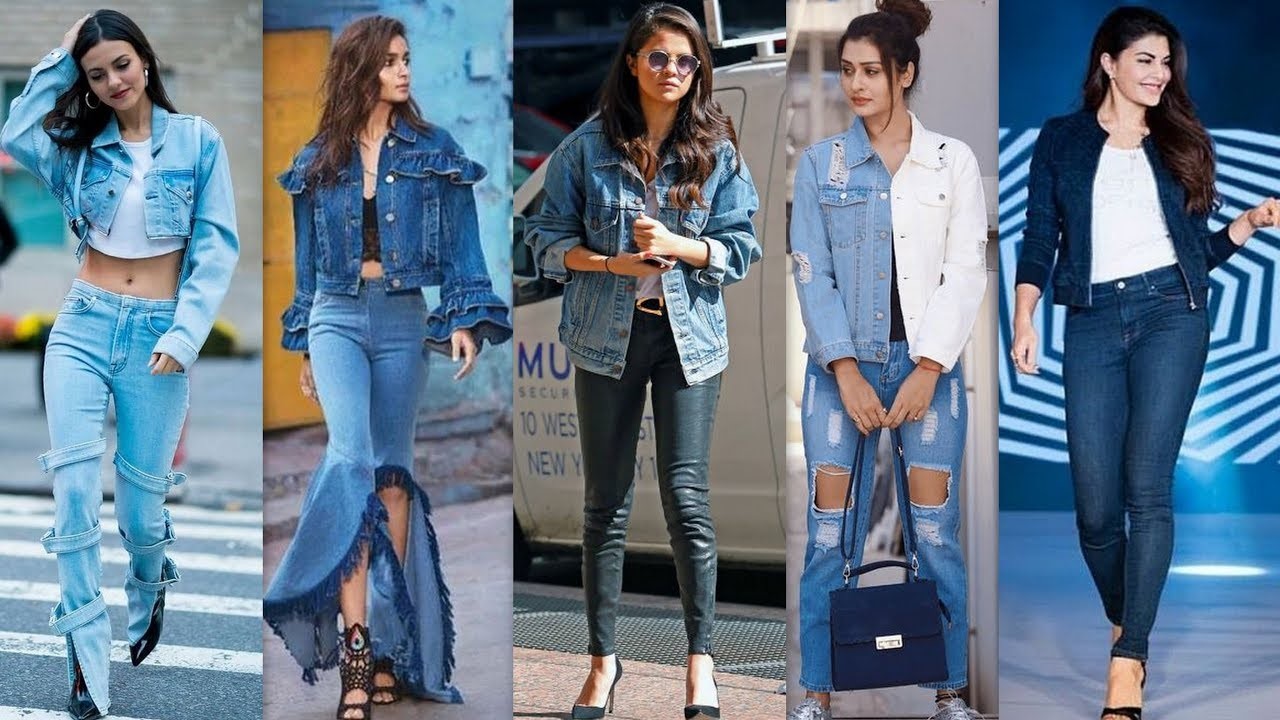 Denim jackets are versatile clothes that you can wear with different outfits in your closet. This jacket works for everyone year after year. However, most people do not know how to wear it for various occasions to look their best in it. When you invest in several denim jackets, they come in handy as a chic layer under a winter coat, for great breezy summer nights, and they are a must-have for spring styling. Although the blue denim is the most popular, there are many other colors and denim designs that are available today that you can add to your denim collection. This staple in most wardrobes is a classic during this spring, and below are ways you can wear your denim jacket.
Wear as a grab and go
The denim jacket, especially the blue denim, is one jacket you can count on when you are in a hurry. They are ideal to accompany any look you have on. The blue jean jacket is always in fashion as they are a foolproof combination yet the most basic. Try this over a white tee, jeans, and enjoy how lovely it looks on you. Also, it is ideal for pregnant women as during this period they have limiting clothes to wear. Grab a blue jean jacket and wear it over a body-con maxi dress and flaunt your baby bump. It will excellently offset a red, black, and white outfit and make you look lovely with a baby bump. Lastly, another great grab and go you can try is wearing a denim jacket with rolled-up sleeves that make even sneakers look polished for a quick walk.
Pair with favorite spring dresses
A denim jacket as a pairing for your spring dresses always stands out. Use the classic fashion denim jacket to dress up a ruffle floral frock. Optionally, you can dress down a slinky slip dress. Either way, you will realize it is a perfect pairing for spring. For this reason, make the blue denim jacket your best friend and try it this spring. Additionally, you can balance the volume of a full skirt with a fitting denim jacket in whichever wash available. Do you love white denim with a classic cut a dark wash in a flared twist, or the usual blue denim jacket? The versatility of the denim jacket is unmatched and you can invest in several pieces. Click here for spring fashion denim jackets at various prices for different designs.
Dress to it for a downtown-cool vibe
The best denim jacket for this is the black denim jacket. Which is also the other end of the denim jacket spectrum. No matter the outfit you wear with this black denim jacket, it gives a downtown-cool vibe. What's more, it serves as versatile wear as you can wear it anywhere. For instance, by wearing a pocketed denim jacket, over a slouchy hoody over leggings, makes it look like a real outfit. Also, if you love adorning to edgy black accessories, pair it with a black denim jacket as it blends perfectly. When you need to throw over a denim jacket on a white tee, the black denim jacket will make the t-shirt pop.
Choose the fashion-forward version
Although sometimes it is frustrating to keep up with ever trending denim jacket fashion. It is a great idea to experiment with an oversized denim jacket as it is an ideal fashion-forward version. It is a unique style, and you can opt for a longer silhouette in a unique color over a body-con knee-length silhouette. Besides, a short oversized one still works over a pleated skirt to bring out that girly vibe in an outfit. Play with proportion with a blue oversized denim jacket and wear one with wide-leg pants and a pair of platform heels to a party. Replace your old denim jackets with this version and get this one in various lengths if you love how it feels and looks on you.
Cropped denim jacket
Since denim jackets are essential style items in our wardrobes. Thus, from the many options available you can choose a cropped denim jacket if you have a petite frame. This is a unique denim choice if the oversized one above is not your type of style or does not fit your personality. Show off your curves and step out in a cropped denim jacket design of your choice. Match this with a top with horizontal stripes that will help break the look, and not overwhelm your petite frame. Also, accentuate your long legs with this type of denim jacket that gets your natural waist. Once you figure out the ideal cropped denim jacket for you, you will no longer have it hanging in the back of your closet.
Select a ripped-all-over jacket
Although this jacket is not everyone's favorite or go to. The distressed denim jacket is for specific personalities for those a plain denim jacket feels off. This jacket is unique and ideal to dress down a floor-length pleat dress or skirt. Wear it over a cool tee to balance your skirt look for a casual outing. If you love experimenting with fashion, choose a double whammy, and get an oversized distressed denim jacket, and downplay your look with sexy stiletto boots. This may not be the most tempting version, but if you stump on it, try it out.
To sum up, the above are some of the classics, no-fail denim jackets that you can invest in and wear in different ways. Get inspiration from them and start your denim jacket collection if you have none. There are several others that you can try like wearing it like the shirt style denim jacket, denim on denim, and the sleeveless jean jacket. Enjoy wearing these denim jackets with outfits in your wardrobe by styling them in different ways as seen above. Plus, with a denim jacket, the opportunities are endless, and it will not disappoint you all year round.