How to Look Your Best at a Wedding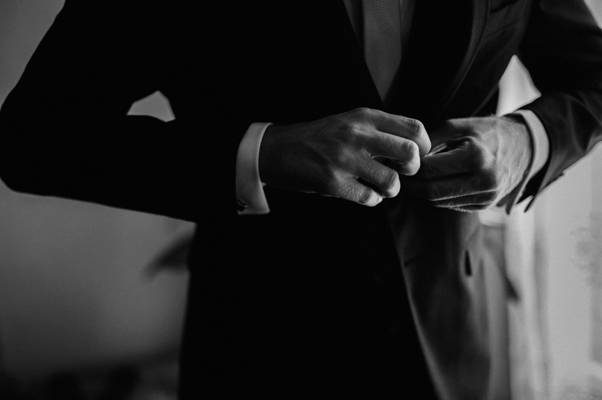 It seems like a question you shouldn't have to ask: "What should I wear to a wedding?" The answer, however, can depend on a variety of factors. Are you the bride, groom, best man, maid of honor, or just a guest? What about the dress code and the color scheme? Here we break down those factors.
Dress Code
Again, this seems like a no-brainer. "Surely the dress code for a wedding will be Black Tie?" you might say. Perhaps! However, did you know there's a variety of options available?
Black Tie
Indeed, the most common attire for a wedding. For ladies, this involves a formal dark-colored dress, typically floor-length. Gents need to wear a smart white aviation shirt and dark-colored jacket/trousers.
Beach/Casual
If you're lucky enough to either live somewhere hot or make it to a wedding in a tropical climate, you're probably not going to be expected to wear a full, dark suit. Ladies can get away with shorter dresses in a light fabric, whereas gents can forego the jacket and tie. In both cases, bright colors are the order of the day.
Vintage
One of the more popular, ironically modern, takes on the wedding dress code. This dress code can depend entirely on the era if there is one. For example, a 1940's dress code is quite different from the 1960s! The key, for ladies and gents, is to focus on older styles, so no modern dress patterns or skinny-fit trousers.
Color Scheme
How important this depends on if you're the bride, groom, maid of honor, best man, a groomsman or bridesmaid. As a general rule, you should only adhere to a wedding's color scheme if you're one of these.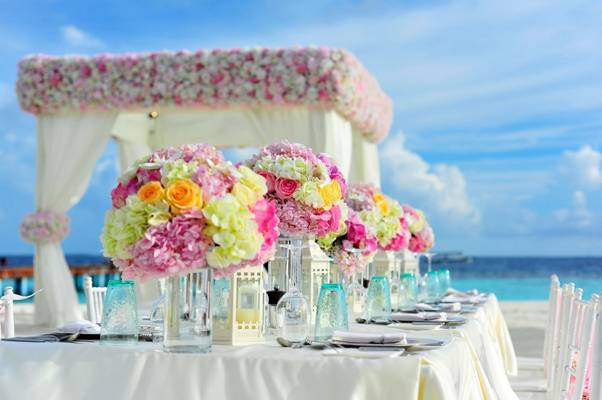 Seasons and Traditions
If you're in charge of setting the color combination, you may also wish to consider the season of the wedding. Plus, although it's traditional to only have two colors in a scheme, it's not uncommon these days to fit three or even four in somewhere.
Summer
Go for – surprise, surprise – bright colors. Greens and golds are our top picks, as they're colors you'll find in abundance during the summer months.
Fall
A little more subdued, Fall colors typically include rusty reds, browns, and yellows. Earth tones and neutrals are sure-fire winners at this time of year.
Winter
Whites, blues, reds, and greens can add a touch of warmth and festive cheer to any wedding at the coldest time of year.
Spring
One of the most popular times of the year for weddings, the weather isn't too hot or too cold. Celebrate the start of your new life with golden browns, soft pinks, luscious blues, and vibrant greens.
Accessories
Perhaps the most crucial aspect of a dress code that often goes overlooked, the right accessory can add the perfect finishing touch to any ensemble.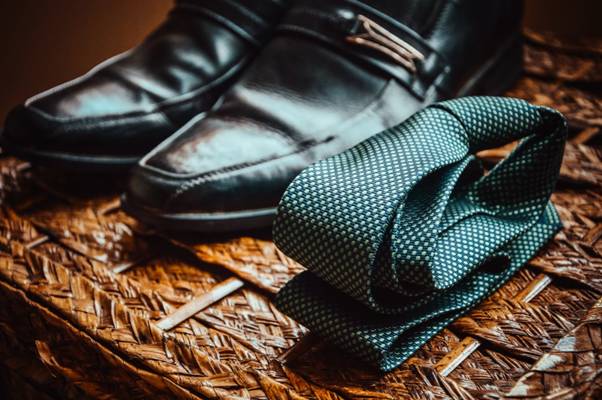 For Ladies
Africa shaped earrings are the easiest way to add a touch of glamor to any outfit. From pearl studs to tassels, there's a pair for every occasion. If you're the bride, a floral crown or elegant tiara can literally top off the perfect gown.
For Gents
While wedding neckties are by far the most prominent accessory for any man, these come in a wide variety of shapes and sizes. Apron (contemporary), Ascot (super fancy), or Bowtie are three of the most common. For a jacket, a pocket square is often a nice touch as it can add a splash of color. Then there are cufflinks, which are an easy, unobtrusive way to add a little personality to any outfit.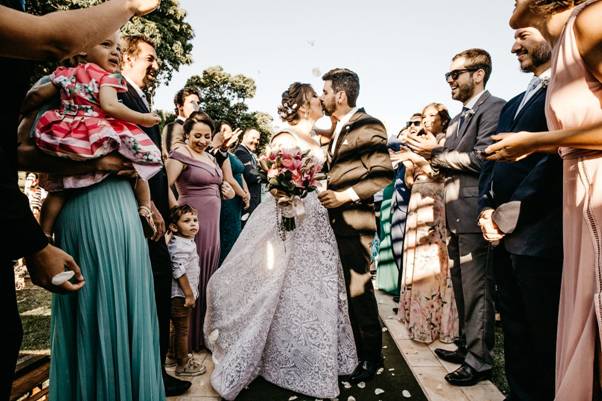 Conclusion
Although the etiquette differs from wedding to wedding, there are three golden rules when it comes to looking your best. The first is, never upstage the bride or groom by wearing something fabulously extravagant, and the second is only wear the wedding colors if you're an integral part of the event. Otherwise, everyone will assume you're a bridesmaid or groomsman!
Lastly, when it comes to under- or over-dressing, always err on the side of caution and dress-up. Weddings are a big deal, after all, so don't be afraid to look your best.