What Is A Fashion Promotion Portfolio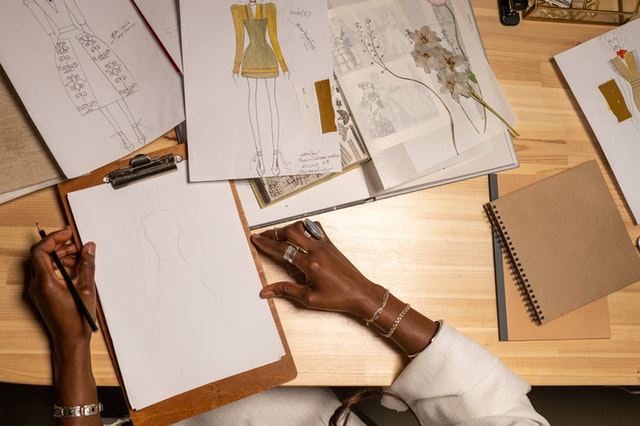 Fashion is a very tough business, specifically for those who are just starting out. This is why, if you want to break into the industry, you need to have a solid and highly qualified portfolio that you can exhibit to prospective clients and companies. The advantages of having a distinctive fashion promotion portfolio are numerous, but the main aim is to distinguish them from the crowd and truly amaze prospective employers and customers. A fashion promotion portfolio is a compilation of a fashion designer's patterns, designs, original sketches, color swatches, and so on. It is prepared by a designer to exhibit their abilities to a prospective employer and is included in a fashion designer's résumé.
A Fashion Promotion Portfolio Must Be:
Easy to navigate:
Everyone must be able to navigate the information quite easily. Insert your résumé on the main page as an overview of your career. And accompanied by all of your specialized categories and designs. If you're creating an online portfolio, the home page must serve as an introduction. With a hyperlink to your resume and cover letter, straightforward layouts. And thumbnails that connect to special versions of your works.
Include branding and marketing ideas to highlight your core competencies:
Fashion is a unique and entertaining industry, likewise, marketing is just as much joy and creativity. However, it is still necessary to be able to dig into the nitty-gritty of this industry. A business or marketing plan defining the important first promotional activities to take your product to its next stage should not omit from your fashion portfolio. A strategic planning template is relatively easy to find digitally. And your marketing strategy must detail some of the primary methods you intend to employ when communicating with potential clients.
Showcase your unique efforts in digital marketing:
Anyone who examines your portfolio will expect you to put all your accomplishments on the top. This entails supplying information about previous campaigns on which you've worked. Include your fashion-related experiences in this category if you haven't yet gotten a huge job. It's critical to have authored and published fashion pieces. Even if it's only on your personal blog, to demonstrate your copywriting skills. Make sure you have an active social life as well since the virtual world has a big effect on fashion marketing.
Keep updated on current events:
However, if the content in your portfolio is excellent but out of date, it might harm your brand. Make a conscious effort to stay current with fashion trends so that your portfolio is constantly up to date. Skim through fashion periodicals on a daily basis and observe the latest fashion shows to effectively enhance your portfolio with current photographs. Trend boards are an excellent approach to demonstrate your ability to recognize ethnic interfaces and forecast future trends. It's critical to incorporate a lot of visual ideas in this section. And don't be hesitant to add some texture as well.
Conclusion
Be certain that the language and grammar in your portfolio's content are error-free. And all of the photos are reflective of your business and make it seem attractive.