Fall 2021 Fashion Trends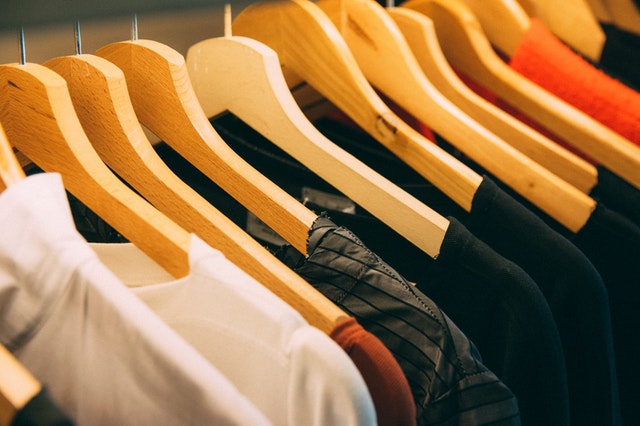 It's been an unusual year in fashion! This year, many designers were forced to work directly from home and reveal their fashion lines virtually or in small intimate settings. But nothing can stop the tide of fashion and this fall new fashion trends will rise! Comfortable clothing and leisurewear have become popular since the pandemic but that hasn't stopped some more elegant styles from slipping through. Let's take a look at a few styles we predict will become popular in the fall of 2021.
If you're looking for a way to add some of these fall styles into your wardrobe while on a budget, don't forget about those awesome budget-friendly retailers like Shein. Updating your wardrobe every season can become so expensive! Relying on a thrifty online store like Shein is a great way to get the styles you love while paying less. With this great Shein coupon code, you can even enjoy a huge discount on your next purchase!
Sequins
In direct contrast to all the ultra-comfortable styles made popular during the last year, all things gammour and sequins will be trending this fall! Sequined dresses, gold and silver statement pieces, high neck jackets, and more are on the horizon. This is your opportunity to let all the wildest styles in your closet out!

The trick to wearing something as elaborate as sequins for everyday wear is to tone down the rest of the outfit. If you're wearing a sequined blouse, pair it with neutral leggings or jeans. If you don't want to commit to an entire over-the-top ensemble, try choosing a bold piece of jewelry or a statement heel instead.
Crop tops
This summer trend shows no signs of slowing down and will take us right into fall this year. This fall, expect to see cropped tops evolve from simple shirts and blouses to elaborate jackets and midriff-baring sports coats. Even the fashion powerhouse Chanel has come out with a two-piece menswear-inspired pantsuit that features a cropped jacket! Not sure when to wear a cropped coat? A cropped jacket is a great replacement for a cardigan and adds a dose of sophistication to any look.
Bright colors
After a year of being trapped indoors, people want to add a pop of fun and color to their wardrobes. This fall we expect to see the runways covered in ultra-saturated colors like bright yellow, burnt orange, and bubblegum pink. Don't be afraid to mix and match primary and secondary colors too! Designers like Miu Miu and Jil Sander are all combining unusual colors to make extraordinary collections this fall.
Knit Sweaters
Since the start of the pandemic fashion trends have swayed towards the ultra-comfortable. After a tough and challenging year for everyone, people are searching for warmth and relaxation, even in their clothing.
One fashion trend that we predict will be popular this fall is the return of knit clothing. The people are asking for comfort and knit clothing delivery! Whether it reminds you of your favorite childhood sweater, or you simply love to stay snuggly warm, knit clothing offers a combination of posh style and comfort that's hard to resist! If you want to try on this trend for yourself, stick to an oversized sweater that it's easy to style with a pair of jeans or leggings.
Puffy Coats
If you love ultra-comfortable styles, you're going to love this next trend! To keep warm this fall/winter season we're all going to be rocking puffy coats – the bigger the puff the better! If you're looking to take this trend to the next level and really make a statement, try a cropped puffer coat. Available in a variety of colors and styles, there's a puffy jacket ready to become everyone's statement piece!