Eyelash Extensions: Applying Process, Benefits, Risk, Cost & Other Facts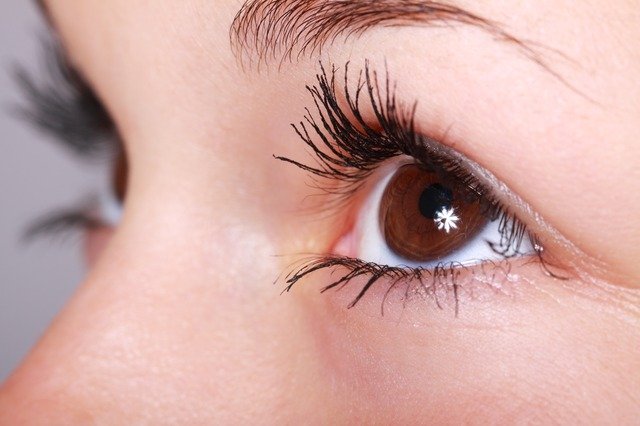 Eyelash extensions are the best way to enhance your beauty as well as boost your confidence. Longer and thicker eyelashes not only create contrast between eyelids and eyes but also highlight your eyes. These extensions are made with mink, silk, or plastic fibres. It took only 2-3 hours to apply for extensions. The best part of it is that it helps to give volume to eyelashes with a natural look.
There are numerous ways through which we can attain a generic level of beauty. Cosmetics surgeries are mostly frowned upon even though the medical field has long developed. Whether it is eyelash extensions breast augmentation, facelift, rhinoplasty or botched nose jobs, laser resurfacing, our society makes it seem like a vile act.
What we forget is that the times are changing and so are the perceptions of "beauty". Being beautiful has evolved with one's insecurities. Self-image is already a tantalizing issue for both men & women. Cosmetic surgeries or procedures have immensely reduced judgemental allegations on many.
In this article, we're going to talk about eyelash extensions and everything related to it.
Also read about Amazing Lash Studio, Look-Book Trends, and Quick makeup tips for brides.
#What Are Eyelash Extensions?
A scientific study shows that on average 20% of natural lashes fall out every week. In individuals that are already facing problems of hair loss, this can be scary. Although lashes, in general, have a cycle of falling and growing back. Any person can lose 1 to 5 lashes every day.
Psychologists say that thicker and longer eyelashes create a contrast between our eyes and eyelids. Which ultimately highlights the form of our eyes, making us a tad more attractive. Most men have smaller eyes and big brows, having long lashes thus balances one's look.
Eyelash extensions are nothing but an expensive solution to having more long-lasting and voluminous lashes. An esthetician or cosmetic surgeon will meticulously put lashes one by one. These eyelashes are made from silk, mink, or plastic fibers.
People often ask "where to get eyelash extensions near me "and the clear answer would be to visit a cosmetic surgeon before trying to apply it on your own. Extensions diminish the use of mascara or lash curlers. You can also select eyelash extensions styles, for example – squirrel, natural, open eye, baby doll, Kim-K, and cat-eye.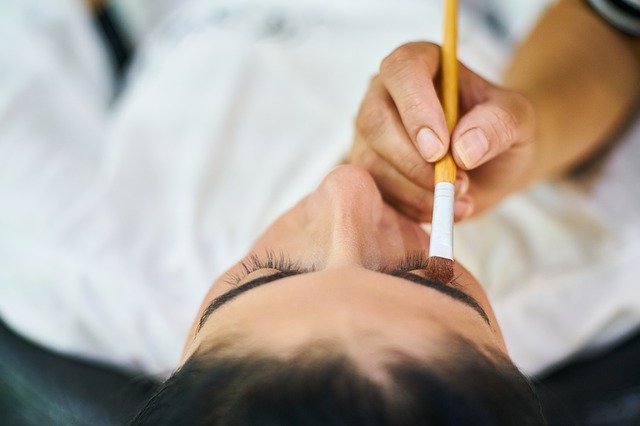 #How Are Eyelash Extensions Applied?
In accordance with your personal style, you can choose in between 6mm to 18mm sized lashes. Now, the size doesn't only matter when you are viewed from a profile angle. Longer the size of the lashes will eventually give you a thicker or voluminous look around the eye.
Each eyelash is going to be placed with great attention to detail by a cosmetic surgeon. These aestheticians use a dense black adhesive to glue the eyelashes on your lids. Firstly, they'll ask you to lie down which is followed by taping down your top/bottom lashes. They then will apply a tiny droplet of black adhesive on a stone. This process of gluing lashes is done with utmost care as it could potentially glue your top and bottom lash. Aestheticians usually will use tweezers to separate individual eyelashes. The eyelashes are then dipped into the adhesive gel and placed along with the positioning of natural lashes.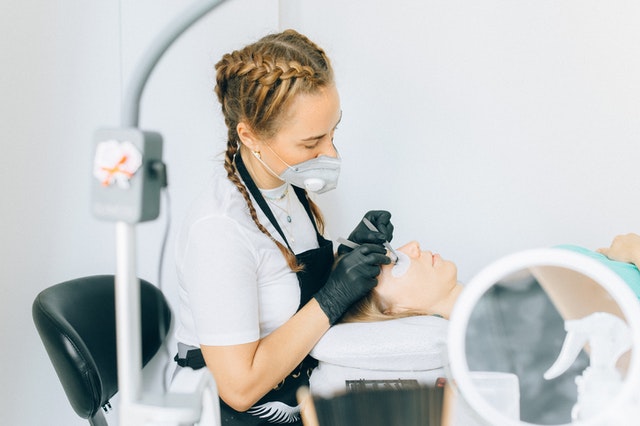 Getting a set of eyelash extensions applied can take from 90 to 180 minutes.
#Benefits Of Eyelash Extensions:
Extensions add volume to your eyelashes.
Getting classic eyelash extensions will make your eye area seem more complete.
Extensions are also said to lift our eyelashes.
Having a set of eyelash extensions will reduce your use of products like mascara, kohl, or eyelash curlers.
Eyelash extensions are waterproof, meaning you don't have to worry about taking things off before showering.
Eyelashes look beautiful as they are long, fluttery, and full all the time.
They are customizable to fit your desired look.
Eyelash can last a long time if you follow appropriate tips.
The extension of the eyelash process is painless and normally safe.
#Things To Remember After Getting An Eyelash Extension:
Although this is not a surgery per se, there are certain steps that you need to remember after getting extensions done. The steps are as listed down below:-
Try not to fidget too much with them as it is only natural to feel uncomfortable at first. You might need to reconsider your sleeping positions.
If one has recently done an eyelash extension then changing your skincare routine is suggested. The general rule is to avoid everything oily as it will help dust and germs to cumulate.
It is important that you completely stray from using mascara, waterproof eye make-up, glittery eye shadows. These products will weaken the adhesive and gradually damage your extensions.
The way we wash our face to cleanse off all the dirt needs to change as well. You need to carefully rinse the bottom half of your face and forehead. Use your fingers to tenderly rinse in a circular motion around the eyes. Whatever you do, please avoid scrubbing.
Brushing our hair every day is very essential as it clears clutter and helps remove broken hairs. You can use a spoolie to brush your eyebrows in the opposite motion of how you'd apply mascara. Doctors recommend this habit since it will benefit you in the long term.
Picking or pulling eyelashes until they naturally break, will only damage your natural eyelash extensions. If at all you need to take them off then please visit a professional before diving in.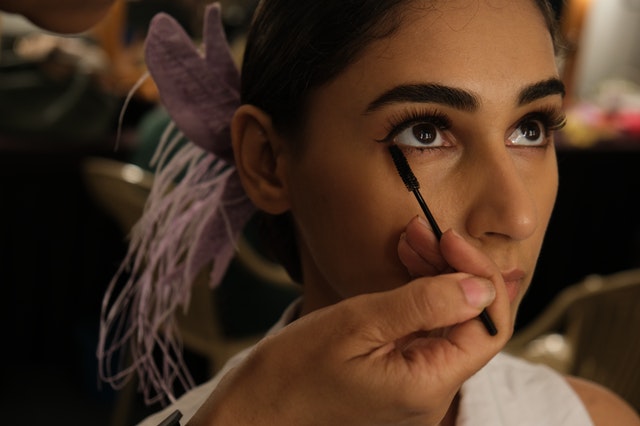 #Eyelash Extensions Cost:
The cost of getting a pair of voluminous eyelash extensions can and will change with technician, style, region, etc. In America, a starter set of extensions cost up to $100 and can reach $550. Eyelash extensions are so expensive because they take a lot of attention and time, so essentially you're paying extra for the service. If you search for eyelash extensions near me you could easily find some affordable ones. But as these things will be immensely close to a sensitive region in your body, we say it's better to pay a little more.
#Who Can Apply Them?
Everyone isn't eligible for getting hybrid eyelash extensions. Lash extensions are worth the hype if you have enough budget, time, and compliance to follow the aftercare. There are a few medical criteria are that one needs to check off which are as follows:-
Avoid if you've irritated skin or fissures around the eye region.
Or if you've trichotillomania which is an urge to pull out hair from different areas of their body.
Steer clear of eyelash extensions if you have a history of allergic reactions to adhesive glue or other chemical substances.
Also if you've Alopecia Areata then it is advisable to abstain from any kind of eyelash extensions.
Lastly, if an individual is undergoing chemotherapy or radiation.
Eyelash Extension is not complicated and cannot be compared with any other cosmetic surgery. Application or removal of eyelash extensions should be only done by a certified lash technician. After deciding to get eyelash extensions, people should first check if the aesthetician has good reviews. They should also enquire about the contents of the adhesive glue and the sterilization process. We're mentioning this information as getting extensions done wrong can affect your eye badly.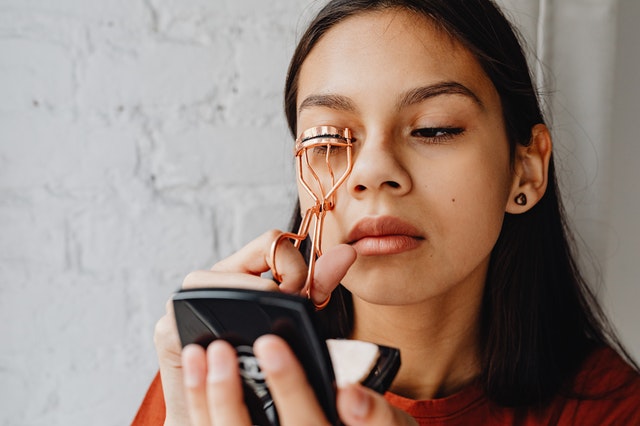 #Eyelash Extensions Removing Process:
The most common question when it comes to lash extensions is: how to remove eyelash extensions? This is obvious that people are worried or interested in knowing the removal process.
The basic steps that a professional aesthetician would follow are – they'd cover your under-eye and lids for protecting the skin from damage. Then a lash glue remover will be applied for a certain amount of as potency demands. After the remover has percolated and weakened the lashes, the technician will use a sterilized tweezer.
Once they've picked up the lashes one by one, aestheticians will use an eyebrow brush to caress your natural lashes. Keep in mind that if you've allergies then asking about the contents of lash remover is significant. People also apply coconut or olive oil to remove eyelash extensions. Natural oil can loosen the adhesion glue but are unable to remove them effectively. Forcibly removing extensions can ultimately damage your natural lashes.
#Side Effects:
Eyelash extensions elevate the natural look of people; they still carry some side effects that one should be aware of. Number one side effect can stem from "how to clean eyelash extensions", as keeping the lashes free of dust and dirt will not lead to lump formation.
Some common side effects in getting an extension are bloodshot eyes, inflammation inside the eye, rash, itchiness, etc. These side effects are usually evident within two to three days. Below are some side effects of eyelashes:
1. Skin and Eyes:
The eye lashing process contains chemicals and harmful ingredients that may cause irritation. It badly affects your skin and eyes, not at the first time. The side effects occur within 3 to 5 days. Some problems like burning, itching, rashes, redness, pain, inflammation, etc. are commonly found.
2. Effects on the Lashes:
Hybrid eyelash extensions can hurt your lashes if you pull or tug at your eyes. Keep in mind always use lower eyelashes and avoid rubbing them. You must prefer your comfort zone and find out the best ways to keep your lashes safe.
3. Irritation and Infection Risk:
Lack of proper application and sanitation you may face unwanted irritation and infection. Hire the best professional technician who is able to give proper patch tests. Girls who have allergic can feel irritation on the eyelid because of glue. The area around the eyelids and eyes are very sensitive so you must follow safety rules before use of eyelashes.
4. Financial Investment:
The price of natural eyelash extensions and classic eyelash extensions is very high. The cost of eyelashes depends on where you go to do this task. Girls are always trying to explore where to get eyelash extensions near me at a low cost on the internet. The range of it depends on country base, various countries have different ranges. So the country where you live, try to find out your nearby parlor. But the problem is it takes a big amount.
5. Maintenance:
For expensive extension, preserving is very important to follow the preserving method. Though the maintenance is very hassles for every girl. They need to become more conscious at sleeping time, showers, and wash time. If not take these carefully all will be spoiling.
#Treatment For Side Effects:
If you have a problem, there will be a solution. You can get treatment for eyelash side effects. After feeling irritated applying eyelash you can try the below tips to reduce discomfort:
Use topical hydrocortisone cream around your eyelids but must consult with your physician.
If you feel much irritating use cold compresses to relieve your eyes.
Taking suggestions from doctors you can take oral antihistamine products to reduce discomforts.
Use allergy eye drops taking guides from a doctor.
#How Long Lash Extensions Take And Last?
The answer to the question of how to take off eyelash extensions is very simple but the answer of how long lash extensions take and last is very difficult. The long-lasting depends on individual eyelashes. If you not remove it, or wash it with water or not use oil, or haven't sweated then it lasted a long time.
Those who have no problem of allergic they can use surgical glue to last it long time. Girls who have no sensitivities can easily use any ingredients that help to keep it long-lasting.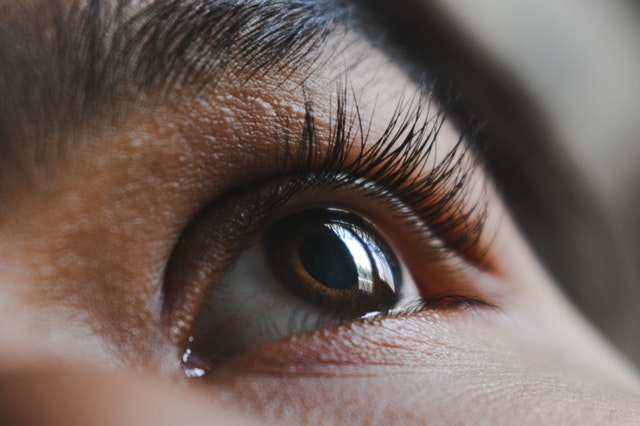 #The Bottom Line:
Extension of eyelashes can boost your beauty with confidence. But you must prompt and take extra care when it's come about your precious eyes. Expenses of eyelash method never stop a woman to look beautiful. So, it is important to give them extra care with regular maintenance. Girls! Never miss to achieve their beauty and show their beauty to the world.