5 Wedding Dress Fabrics to Consider This Wedding Season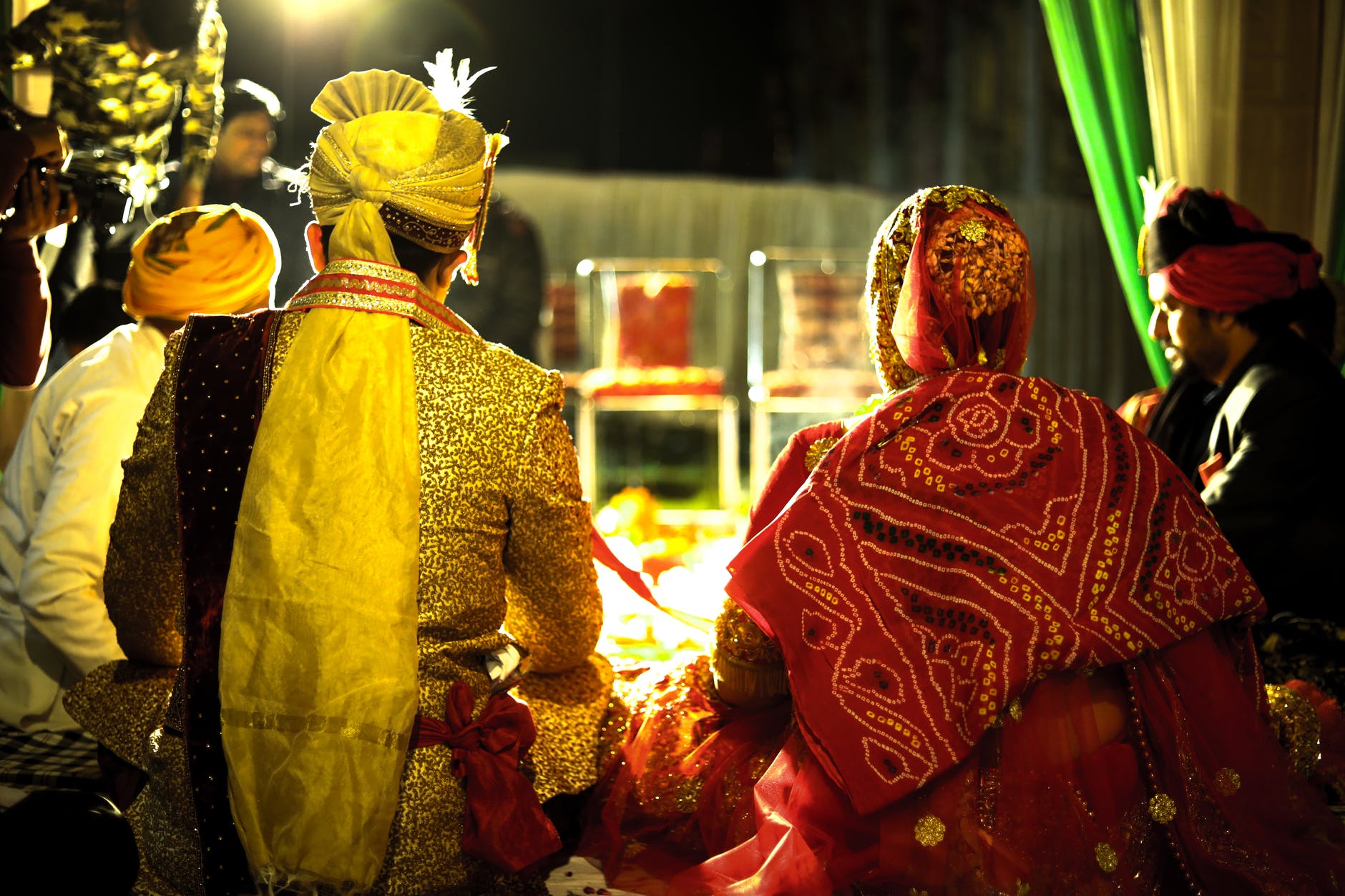 When you start searching for that perfect Wedding Dress, it's easy to focus on style, color, price, etc. An aspect of choosing a dress that is not so obvious is the type of fabric. Fabric selection is, of course, crucial and should absolutely be on your list of high priority preferences. Here are some things to consider: how it feels on your skin, how it falls, how durable it is if you want embroidery and how stiff or forgiving you want it to be. Here are just five fabric options to consider and decide if they're either here to stay, or if you should walk away!
Satin
Ok, technically satin is a finish, not a fabric. Satin can be made of pure silk, polyester or a custom blend. It is worth noting that it is one of the most common materials used for wedding dresses, but it does wrinkle easily and can be expensive. At the same time, it's versatile, very durable, incredibly soft and supple and works with every body type. Satin is on average a thicker fabric so it's perfect for cooler temperatures and the shimmer is an elegant, traditional option.
Chiffon
Unlike Satin, Chiffon is lightweight and practically sheer. It's a very light woven fabric and is commonly layered to create a look that is wispy, delicate and soft. Pearl embellishments are trending this season and have been a staple of almost every runway show for 2020. They coordinate perfectly with Chiffon and create a feminine, classically soft and graceful look. Also, Chiffon is a cooler, airy fabric for summer weddings and is very forgiving when it comes to how it falls. Chiffon is also a wonderful choice for full-figured women and tends to be much more flattering than say, Satin or Charmeuse.
Tulle
Tulle is most commonly known as the 'tutu fabric' used primarily by ballerinas. It used to be synonymous with oversized, poufy wedding dresses, but Tulles' image has recently been given a PR makeover. Like Chiffon, it's very sheer and translucent; it's created with an open weave, giving it the appearance of netting. It's playful and whimsical and sometimes, removable! It can be wonderfully fun and subtle, or these days can be the primary fabric for the entire Wedding Dress. It's a great, lightweight choice when wanting to add some dramatic volume to the base of the dress or it can be a soft accent along the sleeve, waist or down the sides of the midriff. Unfortunately, it is quite easy to snag, but can be strengthened by gathering or ruching.
Brocade
Brocade is an intricate and unique material, layered with raised designs that are woven into the fabric. Many of the top designers are using this material for the trending Wedding Dress collections. The material is stiffer than satin and less prone to wrinkles. It is a perfect option for a more structured gown and with Bridal Blazers becoming more and more popular, this fabric is sure to be gaining in popularity this season.
Charmeuse
If you're looking for a dress that will hug your curves while at the same time, move naturally with you, Charmeuse may be the option you've been looking for. It is a gorgeous fabric, very flowy and offers a lot of movement. Because it's so lightweight, you can gather and/or layer without adding too much weight or bulk. It's a bit of a throwback to the last century and offers an 'always in style', classic look. It is a very gentle and delicate fabric – not very forgiving, so embellishments and embroidery would be tricky and somewhat dangerous, so if you do choose Charmeuse, best to keep it simple.