5 Plus Size Fashion Tips To Follow And Feel Fabulous! Fashion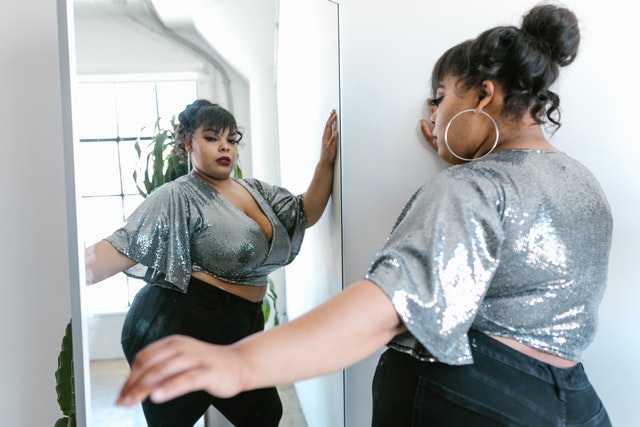 When it comes to plus-size fashion, the number 1 rule is to wear clothes that make you feel comfortable. So, if you want to wear that short skirt, then wear it! Or, if you are more a fan of crop tops, then you can totally rock that look too!
However, if you are someone who is only just gaining body confidence and are plus-sized, you may be a bit too overfocused on what you wear. Therefore, there may be some anxiety relating to how you can look good and feel good without being concerned.
But don't worry! Here are some plus-size fashion tips to follow, which will hopefully help you to build your confidence. Enjoy!
Wear What You Want When You Want
Going back to that first rule of plus size fashion: when it comes to wearing clothes, wear what you want when you want. Of course, it may be wise to check the weather forecast first, as wearing plus size dresses UK during a snowstorm is likely to make you feel a bit cold!
But in all honesty, if you are gaining body confidence, the first thing you need to do is determine what you feel comfortable in and then, build on it bit by bit. If you happen to find a look that you rock along the way, even better!
Peplum Tops Are Great
Peplum tops are great for women who are plus size, as they allow you to show off your bust without being too over the top about it.
They also give a more vintage look to whatever you are wearing, and if you want to recreate the 1950s, they can be a great addition to your wardrobe too. If you want to pull off more of a gypsy look, these tops can do this too, as many have capped sleeves or puffy sleeves, which can work beautifully with a flowing skirt.
Cropped Jackets Are Striking
Ever heard of a cropped jacket? Think of a blazer without the formality and you are pretty much there.
Cropped jackets can bring any look together in general, but if you are plus size, they can pull your outfit in at the hip, making it more form-fitting and slimming, while also showcasing your curves. These jackets also look great with dresses and can even be as relaxed as being a callback to the denim jacket phase of the early 2000s.
Not Too Much Black
Black is not always a great choice if you are plus-sized. Or any size really!
However, too much of it can make you look washed out and without the right proportions and fitting, even the most beautiful black dress can be problematic for your shape. Mixing black items of clothing with other pieces, some of which may be colored or checked, can really give a sophisticated finish to your look.
You Can and Should Wear Stripes
There is no rule against larger ladies wearing stripes and, with the right type of clothing and fitting, you will be able to pull this off. Many newer designs of clothing aimed at plus-size women aim to pull the clothes in at the waist, giving an optical illusion of a slimmer form.