4 Ways To Remove Marionette Lines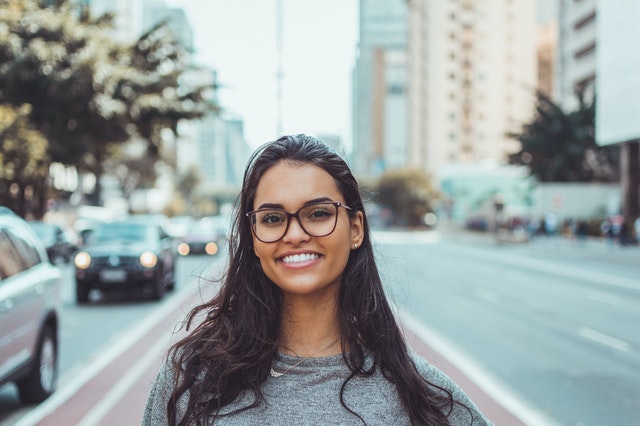 Marionette lines travel from the corners of the mouth to the very outer edges of the chin. This form of advanced facial aging creates noticeable creases that are not unlike those found on marionette puppets. The good news is that there are countless ways to treat them. From non-invasive, skin-renewing treatments to surgical, skin-tightening procedures, here are four effective strategies for removing marionette lines.
Use Injectable Cosmetics To Erase Dynamic Lines And Restore Volume Loss
Marionette lines are caused by a number of factors. People who smoke often develop this form of wrinkling and other peri-oral creases more rapidly than those who do not. Thus, one of the best ways to stave off the development of marionette lines is by maintaining lifestyle habits that support healthy skin. Age-related volume loss at the mid-portion and lower portion of the face, volume loss resulting from jawbone-density loss, the breakdown of the supporting collagen layer, and the gradual decline in the overall integrity of the skin are just of a few of the possible causes of severe, lower facial wrinkling.
Injectable cosmetics can fight age-related creases at or below the mouth in various ways. For instance, injectable neurotoxins such as BOTOX and Dysport release tension in expressive facial muscles that's responsible for dynamic or movement-related creases. These are wrinkles that appear only when key, local muscles are engaged. By temporarily immobilizing select expressive muscles, injectable neurotoxins can have a remarkable smoothing effect on the surface skin.
Dermal fillers such as Juvederm and Restylane replace lost facial volume. As such, they're capable of diminishing the appearance of more advanced, static wrinkling-like marionette lines. At RM365, you can buy a wide range of worldwide known brands of dermal fillers such as Restylane, Juvederm, Profhilo, and much more. As facial fullness is increased with dermal fillers, these creases will noticeably fill in. When advanced facial wrinkling-like marionette lines exist, injectable neurotoxins and dermal fillers can be used together for greater overall effectiveness.
Ramp Up Natural Collagen Production Through Micro-Needling
Often referred to as collagen induction therapy, micro-needling is frequently performed to address a number of superficial skin issues. For instance, people often use this treatment to gradually minimize the appearance of moderate acne scarring, to clear up existing acne breakouts, and to erase superficial fine lines and wrinkles. During this procedure, a hand-held device that's fitted with rows of tiny needles is used to pierce deep within the dermis, all the way down to the skin's supporting collagen layer.
The controlled damages that are created during this treatment provide a number of rapid improvements across the complexion that include a more even and balanced skin tone, fewer blemishes, and less noticeable acne scarring overall. As more time passes following treatment, however, damages that have been caused at the collagen layer will incite marked improvements in both new collagen production (collagenesis) and in the health and condition of existing collagen stores. With an adequate number of treatments and sufficient time, new collagen production can actually fill in the facial volume loss that contributes to the formation of marionette lines.
Create Controlled Skin Damage With Chemical Peels
If you're unfamiliar with non-invasive anti-aging treatments, the notion of purposefully inciting skin damage might be a very confusing one. Treatments that work on this principle, however, are simply leveraging the body's natural repair abilities. When small amounts of damage are caused at the topmost layers of the skin, the production of new skin cells speeds up, existing collagen stores are bolstered, and increased blood flow and oxygen delivery occur at the treatment site.
Much like micro-needling, chemical peels provide rapid improvements at the surface layers of the skin, and skin-tightening and increased facial volume over time. During chemical peels, acid-based solutions are topically applied to slough away the dry and damaged, topmost layers of the skin. This in turn causes blemishes to fade, brightens the complexion, and minimizes pores among other things. When performed at greater depths, aggressive peels can noticeably reduce the appearance of marionette lines caused by general skin laxity, volume loss, and other aspects of the normal aging process that are directly related to collagen production.
Achieve Impressive And Lasting Results With Surgical Skin Tightening Procedures
Marionette lines typically go hand in hand with jowling or loose, sagging skin along the jawline. Given that they're indicative of more advanced facial aging, these creases mean that significant volume loss has already occurred at the lower portion of the face. Although injectable cosmetics and surface treatments such as chemical peels and micro-needling can be somewhat effective for turning back the proverbial hands of time, they are not always successful in creating impressive and truly natural-looking results for this issue.
When sagging skin and volume loss are significant, surgical skin tightening is the most widely recommended solution. During a lower face lift, sagging skin can be pulled taut, and excess skin and tissues can be strategically excised. This restores skin along the jawline back to its elevated position and eliminates creasing at and below the mouth.
Best of all, dermal fillers and other injectables can still be used post-treatment to restore lost volume, further refine the treatment area, and establish a full and youthful appearance across the entire visage. As an example, the New York Center for Facial Plastic Surgery frequently leverages multi-pronged cosmetic treatments for eliminating marionette lines, and with long-lasting and natural-looking results.
For many, deep lines that travel from the corners of the mouth to the chin will prove to be an unavoidable part of the natural aging process. Due to the depth and prominence of marionette lines, these creases are not often easily minimized or concealed with cosmetics. Moreover, many non-invasive cosmetic procedures may not be sufficient as treatments on their own. As facial aging advances, lower facelifts often become essential for achieving individual aesthetic goals.