How to keep yourself fit during a move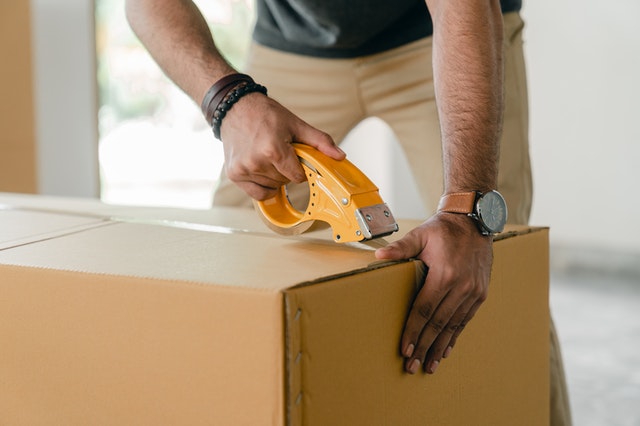 Regardless of whether you're relocating across town or to another state, the entire process can be stressful and can significantly affect your fitness goals. For instance, packing and moving stuff for several hours can be tiring and laborious. Not to mention the times when you're unable to sleep properly just to finish the relocation tasks on time. Fortunately, moving to a new location doesn't need to affect your healthy lifestyle.
Thus, if you want to stay fit and healthy during a move, below are a few tips to consider from the get-go:
Eat Healthy
Typically, proper nutrition is essential for fitness. When you have a balanced and healthy diet, you can get the nutrients and calories you need to ensure you have energy in doing some moving activities. Not only that but by eating the right foods, you can keep yourself fit throughout the tedious process of relocating.
To ensure you eat healthily, the following are some things to consider from the get-go:
Never skip eating a healthy breakfast. When you start out your day with a good meal can prevent you from feeling lightheaded while you're doing your relocation tasks. For a healthy breakfast meal, you may think about consuming egg, milk, chopped nuts, and many more.
Consume the right amount of carbohydrates to help you feel full for a longer period of time and provide your body with energy throughout a hectic day. Some common sources of good carbohydrates can include beans, fruits and vegetables, and whole grains.
Incorporate protein into your snacks and meals to have a good source of energy when you have a short supply of carbohydrates due to doing some physical jobs during the relocation.
Do Some Fitness Exercises To Prepare For The Move
Again, the physical exertion required when moving can cause too much strain on your body, thereby affecting your ability to stay fit throughout the transition. Because of this, it can be a good idea to perform some fitness exercises to prepare for the relocation. These can include:
Arms exercises: When you're packing and lifting boxes, your biceps will have to work harder in order to get the job done. Hence, to get the most out of the strength of your biceps, doing exercises like pull-ups and curls can be an excellent option.
Core and back exercises: Moving involves lifting different items. As such, you should make sure your core and back are in good shape before doing anything strenuous. This means you should try planking and other related exercises to make the process of lifting less dangerous to your body.
Legs exercises: To properly prepare yourself for the tough part of the moving process, it's also best to do some leg exercises like squats and lunges to strengthen your muscles in the legs and knee joints when lifting heavy items.
As you can see, there are plenty of ways that can help keep yourself fit and healthy during the relocation. Not only that but these fitness exercises can also help you prepare for the physical aspects of the transition, including packing, lifting, and loading, and many more.
However, if you want to safeguard yourself against the injuries when the moving day arrives, it can be a wise idea to hire one of the best Manhattan moving companies or wherever you may be, to help you with the move.
Transform The Packing Process Into A Fitness Workout
Moving shouldn't prohibit you from staying fit and healthy. Thankfully, there are ways that can help you transform a packing job into a great fitness workout. This means you don't need to go to the gym to ensure your body is in good shape during the transition. For instance, you can make the lifting of a moving box and loading items to the truck as cardio exercises.
Moreover, if you're done packing up your boxes, you can use the same as exercise equipment. With some boxes at your side, you can use it to do some squats, wall sits, and shoulder presses for your entire body.
Stretch During The Stop-Overs
Staying fit has become part of being healthy. However, if you're executing a relocation, the process can affect your ability to keep up with your healthy lifestyle, including your workout routine. This is where stretching during stop-overs becomes beneficial for maintaining your fitness and staying active during the relocation.
Thus, if you're moving long-distance, you can utilize the stop-overs to stretch and do some simple cardio exercises until you arrive at your new destination. At the end of the day, you're able to keep your body in good shape without compromising the success of your relocation.
But, if you want to focus on your fitness routine despite the move, you can work with one of the most reliable moving companies in your area to take care of the relocation for you. With them by your side, you don't need to worry about the transition and all you need to do is keep yourself fit from start to finish.
The Bottom Line
Indeed, being fit and healthy is important to make a move more successful. When your body is in good shape, you can do all the relocation tasks without compromising your health and safety. Therefore, follow the tips mentioned above in mind and you'll ensure a successful and healthy move for you and everyone involved.