Healthy Chews For Your Favorite Pet Dog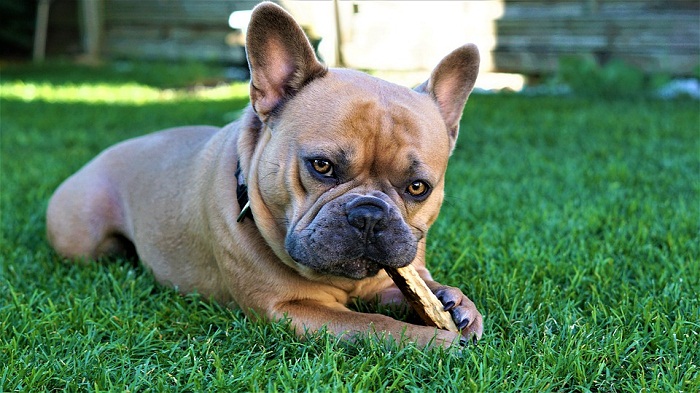 Dogs are the new member of a family. Everyone in the family loves their pets very much. Healthy chews are the most helpful thing for the pet. Healthy chew helps the dog's dental health and joint and bones to be strong and maintain a healthy balance in their bodies. Dogs are engaging themselves in this chewing process and they enjoy it very much. Most of the dogs are playing with it.  Whenever you are going to buy a healthy chew for your pet you should have the right knowledge which one is good for your pet or which one is not. There are many healthy chews are in the market. You can buy any of them according to your pet's eating habits.
Some Important Healthy Chews For A Dog
If you want to distract the attention of your dog, giving a healthy chew is the best option.  Through the help of these healthy chews, your dogs will be busy in it. Healthy chews are also very important for the dog's health because it helps to build the oral cavities of them, their teeth get strong stronger than earlier.  There are lots of healthy chews in the market we can get in different shapes and flavors.  Some of the best healthy chews are hereinbelow.
1. Yak Cheese:
Yak cheese is very tasty and natural produce. It is low in fat and easily digestible for the dogs. This healthy chew is very hard to crack and takes a minimum of 20- 30 minutes to finish. It is a very popular healthy chew in the dogs. As many dogs are like to eat it.
2. Rope Chews:
Rope chews are the most inexpensive toy for all dogs. It is loved by all the dogs throughout the whole world. This healthy chew is a perfect toy for the dogs to play in the outside. Whenever you are going outside of your home with your dog, always try to carry these healthy chews with you so that your dog can play with it.
3. Rawhide:
Rawhide is most famous of all the healthy chews. It is also very low in cost. These chews can be found in many shapes like pressed, rolled, puffed and many more. Dogs are like to play with this rawhide.
4 Nylon Chews:
Nylon chews come in different texture, flavor, and shape according to your dog. It is an excellent long-lasting healthy chew for the dogs. It helps to clean the teeth of your dog. It is only for chewing not for consuming. If it is consumed by your dog then it can cause a harmful effect on their body.
5. Beef Hooves:
It is also the best option to keep your dog busy when the guest arrived at your house. These beef hooves are some chews for your pet. It comes with different shapes in the market and the range is very much reasonable. You can buy it from your nearest pet food store. Find more information about healthy chews for your pets here: healthy-chews.com