Cardi B Whip Cream An Elegant Accent To Any Occasion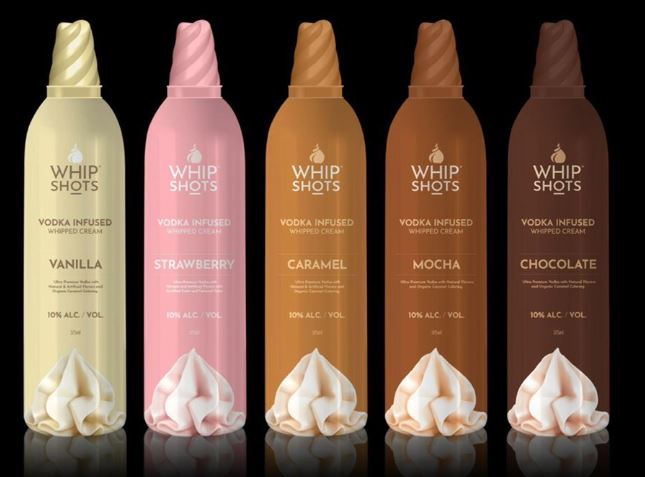 Holiday gatherings with friends and family are a time to celebrate. We consume a lot of food and drink during this period. Enter Cardi B whip cream, Whipshot. Let Cardi's Vodka and Whipped Cream Concoction up your Christmas dessert game!
Whip shot was launched by Cardi B in collaboration with the Starco brand. Now available in three flavors, each with 10% alcohol: mocha, vanilla, and caramel. Each is dairy free and does not require refrigeration.
Whipshots would go well with any holiday dessert or libation. Consider desserts like pie, ice cream, cake, and hot chocolate. There are countless options. "You've never had whipped cream like this before," Cardi B wrote on Instagram. However, we have discussed a few things about Cardi B whip cream in this post today, check them out.
An Overview Of Cardi B Whip Cream:
There are three varieties of whipped cream to choose from. As a result, you have the option of adding a hint of mocha, vanilla, or caramel to your sweets and cocktails. The brand even recommends taking a straight shot of whipped cream to the face.
Let's say the thought of sprinkling alcohol over your espresso martinis isn't enough to lure you in. In that case, you may check out an awesome commercial for whip shots online, in which Cardi B models the product while wearing a bustier topped with whipped cream.
So How Does Cardi B Enjoy Whip Shots?
She enjoys getting up close and personal and shoving the non-dairy Cardi B whip cream shots right into the mouths of the visitors from a safe distance. The three flavors are vanilla, caramel, and mocha, but keep an eye out for future releases.
As the general public could only get their hands on a small number of cans distributed daily online in December, for many this was their first taste. As 2022 progresses, Cardi B and Starco set out to make a boozy whipped cream that is as sassy and flirtatious as its customers. It is currently sold online and on an increasing number of grocery store shelves.
Price:
Early in 2019, Cardi B whip cream shots ought to start showing up in retailers. A 50 mL size will cost $5.99, a 200 mL size will cost $13.99, and a 375 mL size will cost $19.99. This year, Cardi B's intoxicated whipped cream will liven up your dessert table and the holiday season.
How Do You Make Whipped Cream With Alcohol In It?
One of those ideas really makes me wonder, "Why haven't I been doing this all along?" Whiskey, bourbon, or rum are tasty additions to a straightforward whipped cream recipe.
To make alcohol-infused whipped cream—
Using a hand mixer or stand mixer, whisk two cups of heavy cream and two teaspoons of granulated sugar for three to four minutes, or until soft peacocks form.
Add two tablespoons of your preferred alcoholic beverage after that. Choose something rich and slightly caramelized, like whisky, bourbon, rum, brandy, or cognac. Whip for a further two to three minutes or until stiff peacocks begins to develop.
Consider the alcohol as a substitute for pure vanilla extract, which is frequently specified in whipped cream recipes to provide a bit more sweetness.
The greatest desserts to serve with these alcoholic beverages are those that contain chocolate or nuts, in general.
You can also use two teaspoons of vodka and follow Cardi B's instructions. In the meringue topping of this key lime pie recipe, you might substitute tequila for the vanilla essence.
Add Chambord for raspberry flavor, Grand Marnier for notes of orange, Pimm's for strawberry taste, or France's Mathilde fruit liqueurs for a fruity and alcoholic whipped cream.
Final Thought:
This year, both your dessert table and the holiday season will be spiced up with the new Boozy Cardi B whip cream. According to the manufacturer, "the whipped cream can be appreciated as a drink, dessert, lovers or as a solo shot." In fact, it can serve as the only way to drench your body in alcoholic whipped cream at the start of work, if you've had it through breakfast. It is truly fit for a breakfast of champions.